As El Salvador braces for the adoption of Bitcoin as legal tender, we take a look at where things currently stand in the Central American country.
At the instigation of President Nayib Bukele, the legislature of El Salvador passed a law validating Bitcoin as legal tender on June 9. Then last month Bukele announced that the adoption would take place on September 7.
Then citizens will be able to shop, pay taxes and purchase real estate with Bitcoin. Additionally, by law, anyone with access to the technology will have to accept Bitcoin as payment. However, the three pages of government regulations neglect mentioning any punishment for non-compliance.
Pros and cons
Supporters argue that it will promote financial inclusion for those lacking bank accounts, in addition to facilitating access to a potentially high-yielding asset. Another significant argument is that it will cut the cost of remittances, which represent one quarter of the country's GDP. Indeed, many countries in the region are waiting eagerly to see whether this will be the case. If it proves to be so, many would likely follow suit, according to the president of a regional development bank.
However, critics say the plan could affect poorer Salvadorans the most drastically when the price falls. The list goes on: from raising the costs for banks and insurers, to providing an outlet for money launderers, to potentially risking fundamental economic stability. For instance, rating agency Moody's downgraded the country's debt rating partially due to the law. The World Bank notably refused to aid El Salvador in their adoption process, while the IMF has warned of the many issues its raises.
Salvadorans skeptical
Unfortunately for the government, polls show that the majority of Salvadorans are against the plan. One poll shows that 7 out of 10 Salvadorans even want the Bitcoin law repealed. Earlier, a citizen group in El Salvador, led by opposition politician Jaime Guevara, filed a lawsuit against the country for adopting bitcoin as legal tender. Protests against the passage of the law and the impending adoption by groups from pensioners to unions have also taken place.
Meanwhile, Bukele's government is taking several measures to streamline the adoption of Bitcoin. For instance, it is rolling out a digital Bitcoin wallet called "Chivo," where new users will receive $30 in Bitcoin. Chivo ATMs, which will allow consumers to buy Bitcoin or convert it into cash with the government absorbing commission costs, are also being installed across the country.
These initiatives and Chivo's conversion capacity are backed by a $150 million fund the legislature approved this week. Although, some economists question whether that would be big enough in case of a run on the fund. A potential fall in the price of Bitcoin could then put the government under broader fiscal pressure.
"If, for example, taxes are paid in cryptoassets, while expenditures remain primarily in dollars, there would be significant pressure on the exchange market, and on the level of international reserves," Torino Capital said in a note.
Disclaimer
In adherence to the Trust Project guidelines, BeInCrypto is committed to unbiased, transparent reporting. This news article aims to provide accurate, timely information. However, readers are advised to verify facts independently and consult with a professional before making any decisions based on this content.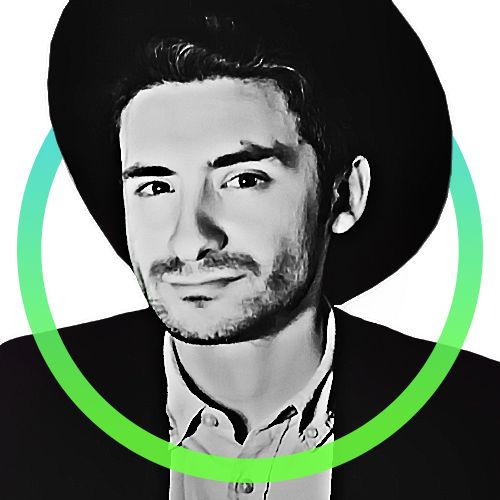 Nick is a data scientist who teaches economics and communication in Budapest, Hungary, where he received a BA in Political Science and Economics and an MSc in Business Analytics...
Nick is a data scientist who teaches economics and communication in Budapest, Hungary, where he received a BA in Political Science and Economics and an MSc in Business Analytics...
READ FULL BIO
Sponsored Sponsored