Gaming guilds have been widely popular in the video game community worldwide for a while now. However, with the rise of play-to-earn blockchain games, guilds are now evolving to a whole new level. Earn Guild aspires to be at the forefront of this new trend.
Earn Guild pitches its platform as the ultimate destination for play-to-earn (P2E) game lovers and investors where they can "train, play, earn, repeat." That way, it promises to offer much more than just an organized group of players who play together regularly.
The platform was launched in Oct. 2021 and has since raised a sizable community – a 30,000-strong Discord community, and more than 2000 daily active players.
Of course, Earn Guild is not the first-of-its-kind gaming guild targeting the P2E gaming community. However, it is the first to bring fiat gateways to P2E players.
So, without any further ado, let's go on with this quick review where we will be sharing BeInCrypto's early impression of Easy Guild.
Earn Guild in a nutshell
As you have probably noticed, P2E games generally do not come with the tools or resources that a player – especially a newbie – may require to play. It is often too expensive for a newbie with a limited budget to get even properly started in popular P2E titles such as Axie Infinity.
As a play-to-earn guild, the primary objective of Earn Guild is to support gamers of all skill/experience levels and provide them with the NFT game assets they need to play their favorite blockchain games. 

Earn Guild's platform offers the following features and services:
A comprehensive marketplace where Guild users can buy, sell and rent play-to-earn NFTs.
Exchange services for game tokens (swapping them to $EARN tokens)
Fiat gateways, with an Earn Guild Mastercard
Coaching for players new to P2E blockchain/NFT games
Credit scores for players
Let's skim through each of these features one by one:
Earn Guild: Features
NFT marketplace
The native NFT marketplace in the Earn Guild ecosystem is a one-stop destination for players to buy, sell, and rent P2E NFTs. The marketplace will list NFTs from a wide range of play-to-earn game partners including Axie Infinity, Splinterlands, Pegaxy, Hydraverse, SIDUS, and so on. If you own any P2E NFT that's currently sitting idle in your wallet, you could sell it, or you can rent it out. Earn Guild will also stockpile its own collection of P2E NFTs for players to rent.
Earn Guild exchange for game tokens
Earn Guild host its own exchange services so players can exchange their game tokens into the platform's $EARN token.
Fiat gateway with a payment card
Earn Guild has integrated its own fiat gateway so players can easily convert their in-game tokens and assets to a fiat currency of their choice. Additionally, Earn Guild also offers a payment card powered by MasterCard, so that players can elect to have their player winnings loaded directly onto their card in USD.
P2E coaching
Earn Guild is developing a platform for experienced players to share their skills with aspiring new players, connecting newbies with coaches.
The coaches will first share their profiles with interested newbies and demonstrate their skills. If everything clicks, both parties will then proceed to discuss other details such as the coaching fee. The new players can then pick a coach depending on their needs and preferences.
Credit scores
Earn Guild has forged a partnership with LedgerScore. This partnership enables players to receive credit scores from their player winnings Credit scores are used by crypto lenders to assess whether or not you meet your payment obligations on time so that they can decide whether to advance credit to a player.
This feature also enables Earn Guild members with good credit scores to borrow NFTs based on their earnings from P2E games.
$EARN token
The $Earn token is the main currency of the Earn Guild ecosystem, and it plays an integral part in the platform's business model.
$EARN is a BEP-20 token on the Binance Smart Chain (now called BNB Chain). At 100,000,000, the total supply of the token is limited and the team behind it is confident that this deflationary model serves the asset's long-term prospects very well.
Between October 2021 and February 2022, the Earn Guild team released 31,000,000 tokens to raise $8.1 million in seed, private, and public rounds.
Earn token distribution (image via EarnGuild.io)
By holding $EARN, you have the right to propose changes in the project's direction, as well as vote on similar proposals submitted by other community members. This way, you get a say on all important decisions with the potential to impact Earn Guild's future.
Roadmap and long-term prospects
The $EARN token was first listed on PancakeSwap on February 22, 2022, at 2:00 PM UTC. In the days that followed, the $EARN token was also listed on three centralized exchanges – AscendEX, BitMart, and MEXC.
As for the project roadmap, you can see here that the Earn Guild team has delivered on its original roadmap. Almost all of the features we have covered above are fully functional already, and the rest are expected to be fully functional by the end of Q1 2022. 
From there, the Earn Guild team plans on completing the LedgerScore integration in Q2, followed by the launch of its mobile app and the Earn Guild DAO in Q3 and Q4 respectively. We will keep a close eye on how the project delivers on these key milestones in the months ahead.
Meanwhile, feel free to check out the Earn Guild website and the Earn Guild whitepaper for more details.
Earn Guild on social media: Discord | Twitter | Telegram.
Disclaimer
All the information contained on our website is published in good faith and for general information purposes only. Any action the reader takes upon the information found on our website is strictly at their own risk.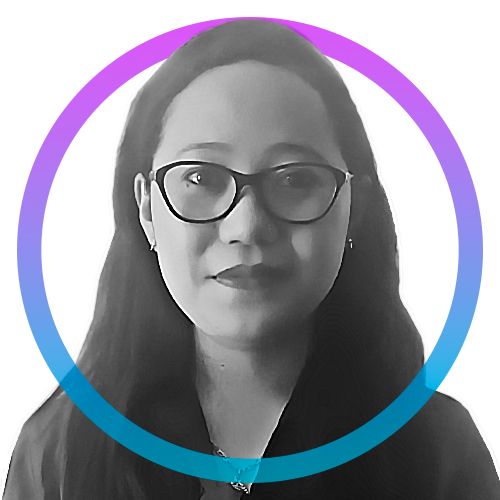 Shilpa is a freelance tech writer and journalist who is deeply passionate about artificial intelligence and pro-freedom technologies such as distributed ledgers and...
Shilpa is a freelance tech writer and journalist who is deeply passionate about artificial intelligence and pro-freedom technologies such as distributed ledgers and...
READ FULL BIO
Sponsored Sponsored