A veteran Bitcoin developer, Luke Dashjr, revealed that he had lost $3.6 million worth of Bitcoin in a hack. There are several theories as to what happened.
Luke Dashjr, one of Bitcoin's earliest developments, revealed on Twitter on Jan. 1 that he had lost $3.6 million worth of Bitcoin in a hack. Dashjr said that his PGP key was compromised and that he was unaware of how this happened. He also revealed that the hacker used CoinJoin to obfuscate the tracing of the funds.
Even a Bitcoin Developer Can Have Trouble Keeping Keys Safe
Dashjr appears to have lost about 216 BTC, a substantial sum of Bitcoin for an individual. Later on in the Twitter thread, he advised individuals not to download Bitcoin Knots, a full Bitcoin client. The latter is used for more advanced features that are often not fully tested. The Bitcoin Core developer also believes that his Twitter account is compromised.
Binance CEO Changpeng Zhao also responded to the tweet, saying that the exchange's security team would monitor the situation. He promised to freeze the funds if it enters Binance. Several other prominent figures in the crypto industry also entered the discussion, mostly offering their condolences, including Ava Labs founder and CEO Emin Gun Sirer and crypto journalist Laura Shin.
The PGP encryption method is commonly used and offers users a public and private key. The latter is, of course, only known by the specific user.
Some suggested that an earlier server breach was behind the compromise. Others stated that this could be a "boating accident" — a way for people to avoid taxes by claiming the assets were lost. A few believe that the Twitter account itself was hacked.
One developer pointed out that the hack was, in fact, real. He believes that backdoored software on Dashjr's desktop led to the compromise.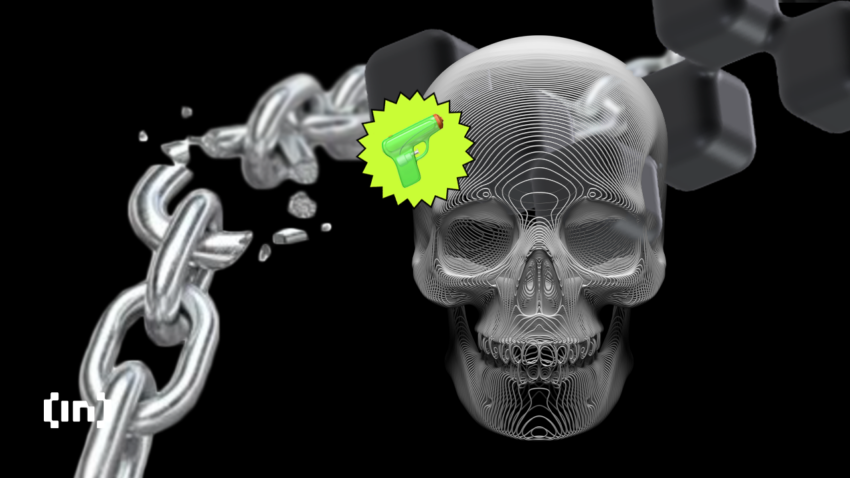 Who Is Luke Dashjr?
Based in Florida, Dashjr has worked on several projects in the past, including Gentoo Linux, RETPOLINE, and P2P protocol Open Direct Connect. His personal stance on development is highly focused on cybersecurity.
Dashjr is a well-known figure in the Bitcoin developer community due to his several contributions. He began working on Bitcoin in 2011, contributing to security and performance, among other things.
Over $3 Billion Stolen in 2022
Crypto hacks continue to haunt the market, with 2022 being a tough year in this regard. The total amount lost to hacks exceeds $3 billion, with October 2022 resulting in $718 million stolen.
The largest hack of the year happened in March when the Ronin Bridge was exploited for $612 million. Other notable hacks of the year include the $477 million FTX wallet hack and the $321 million Wormhole bridge attack. Bridge attacks seem to be a particularly popular choice for hackers.
Disclaimer
BeInCrypto has reached out to company or individual involved in the story to get an official statement about the recent developments, but it has yet to hear back.