Distillery in the metaverse: You can't get drunk and make a show of yourself, but you can learn about your favorite tipple. Why go to university when you can self-educate like this?
A Kentucky-based craft distiller called Angel's Envy, owned by Bacardi Limited, has entered the metaverse. You can now drink tons of "whiskey" without waking up in a stranger's bath.
The move may be the first foray for spirits into the virtual world, but beer company Heineken has already staked a claim with their virtual lager.
Distillery and Meta Whiskey
The Angel's Envy distillery has just finished an $8.2 million expansion of its real-world headquarters. But for the people who couldn't visit in person, they have thrown out the invitation to come and join the alcoholic fun in the metaverse. And in the metaverse, you can't get a raging hangover that makes you wish you never saw said whisky in the first place.
The new headquarters have been copied in the Metaverse, and they are holding an event to celebrate National Bourbon Day.
And if there isn't a dedicated day for your thing in 2022, does it even exist?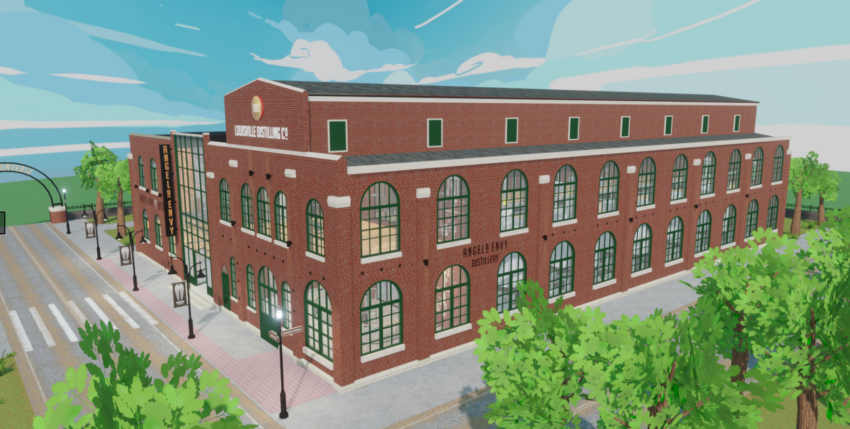 Anyway, from 14th of June to the 20th, Metaverse fans can join in on a series of challenges to unlock free NFT wearables. Fans also get a Proof of Attendance Protocol token. You can learn to make bourbon, and make fake signature cocktails. Users within the U.S. can buy the gross metaverse cocktail they made up. Well, they can buy a kit to recreate it. It is home delivered via Cocktail Courier.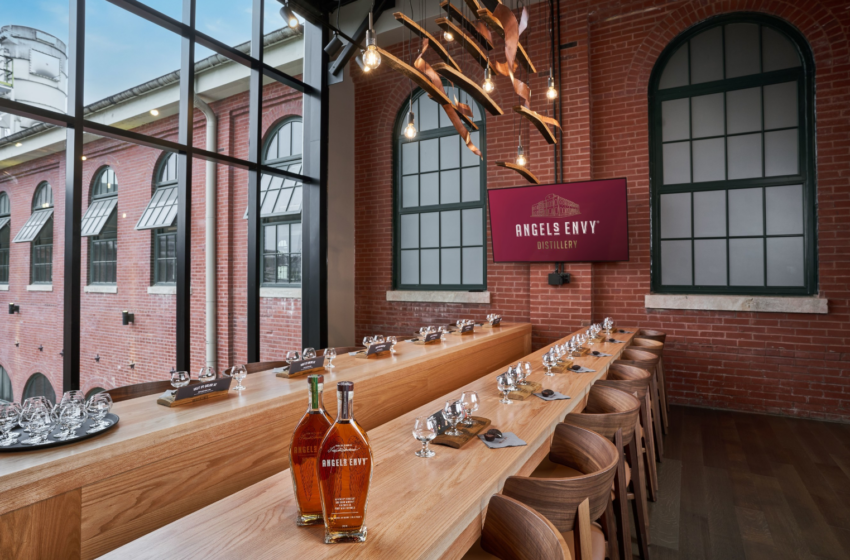 Plus, you can even plant virtual trees. Why save the world for real when you can do it in the metaverse? This virtual tree planting is part of the distillery's 'Toast the Trees' program in Decentraland. Participants plant virtual white oak trees around the distillery. It aims to bring awareness to the importance of the white oak tree population. The future of bourbon depends on it. Well, why didn't anyone tell us? Everyone, plant a white oak RIGHT NOW.
Distillery games
Other gamified experiences include cask personalization in the barreling room, a mash bill challenge, and an ingredient quest to make ultra-special meta-cocktails. Why can't we do this in real life? Sounds like a good old-fashioned party where you can have a nice break by lying in a bush.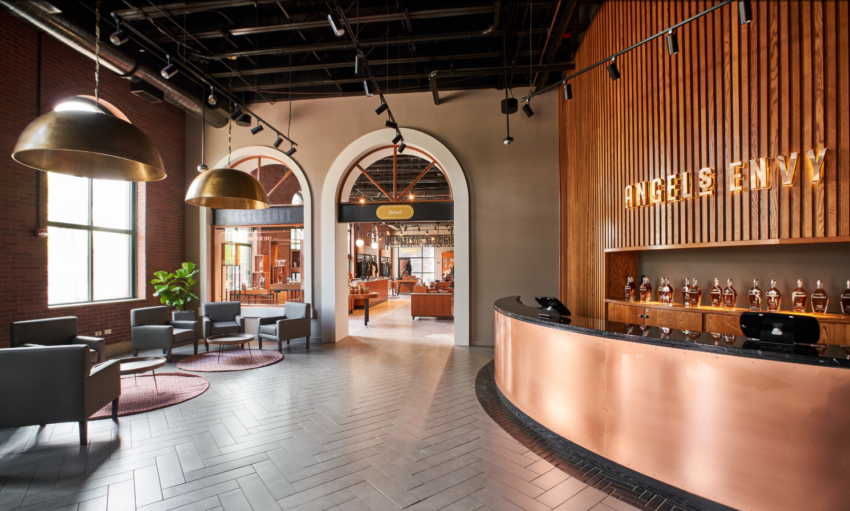 For people from the USA, you have to be 21 to enter. For people from everywhere else where you can be 18 to drink, we know you will just lie and say you are 21. You may as well get used to lying about your age. Once you hit 40 you will do it on a daily basis.
The good news is that you don't need a digital wallet, you can enter the fray as a guest. Even better news is that you can make your avatar way sexier than you'll ever be in real life.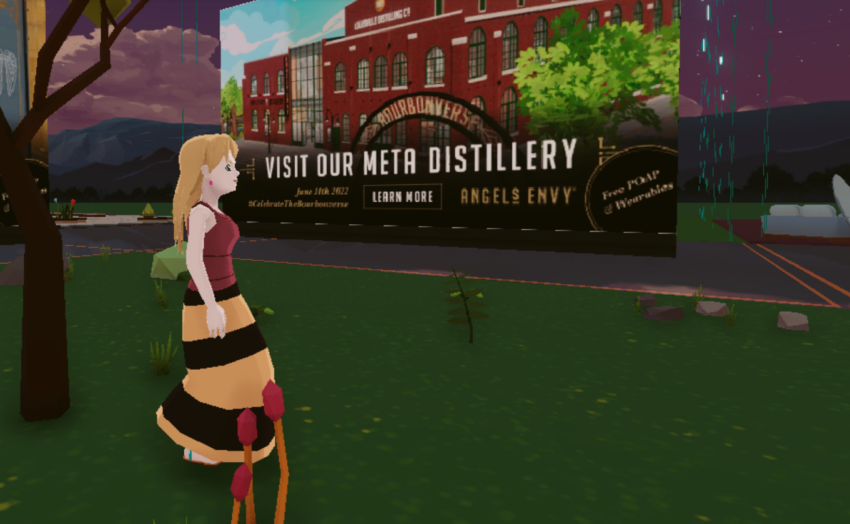 Gigi DaDan is Angel's Envy General Manager. "We can now better meet the incredible demand from visitors who want to tour our facilities and experience our distillery. We're thrilled to launch the Angel's Envy Meta Distillery on National Bourbon Day and look forward to engaging and celebrating bourbon with new audiences from all over the world through the virtual experience."
The launch of the Meta Distillery makes the whiskey the first of the Bacardi portfolio of brands to appear in the metaverse.
Adam de Cata is the Head of Partnerships for the Decentraland Foundation. "We are excited to welcome the first distillery in Decentraland. As we have seen over the past several months, people want to engage in the metaverse with activities and goods that they can relate to from this reality."
Tequila
While the whiskey distillery made it over the line first, another booze brand had intentions of being the first in the metaverse before anyone else.
Tequila brand Jose Cuervo announced in March that it was going to open the first meta-distillery in Decentraland. Jose Cuervo operate the oldest real-life distillery in Latin America.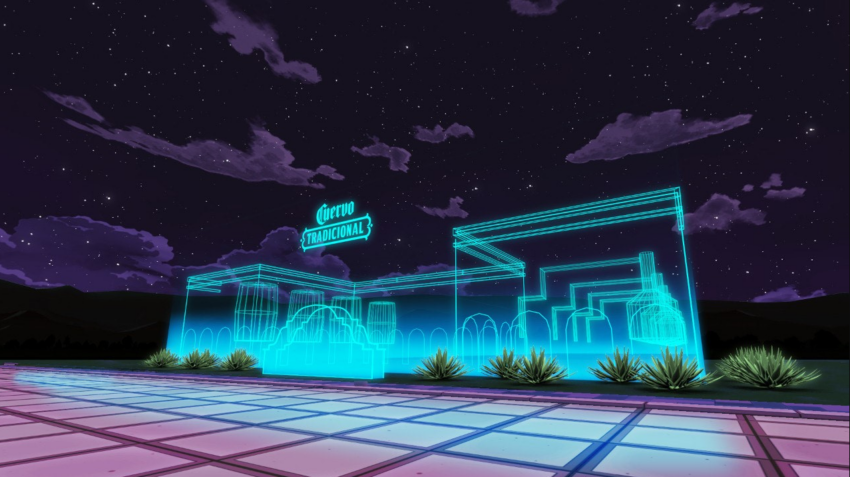 They said in a press release that they planned virtual experiences, tequila education, giveaways and sales of limited-edition products.
Lander Otegui is the Senior Vice President of Marketing at Proximo Spirits. "Cuervo is no stranger to bringing tequila to places it's never gone before. We were given the first license to distill in Tequila, Jalisco where the Cuervo family created the national spirit over 260 years ago. It still produces it today in Latin America's oldest distillery. Cuervo first came to the U.S. over 70 years ago and helped establish America's favorite cocktail, the margarita. It's time for Cuervo to take on a new frontier and bring tequila to new audiences by opening the first-ever distillery in the metaverse."
No sign of tequila in the metaverse yet. I guess the tequila will just have to stay safely here in real life with me and lots of lime.
Got something to say about a distillery in the metaverse or anything else? Write to us or join the discussion in our Telegram channel. You can also catch us on Tik Tok, Facebook, or Twitter.
Disclaimer
All the information contained on our website is published in good faith and for general information purposes only. Any action the reader takes upon the information found on our website is strictly at their own risk.