Novice crypto traders seek out ventures with significant room for expansion. But experienced traders hunt for cryptocurrency ventures that will deliver a long-term return by approaching trading, such as by making investments.
As a trader, what could be the most advantageous investment option now? Many traders think this is a great moment to invest in cryptocurrencies in their presale phase. Degrain (DGRN) presale token is the talk of the town amongst crypto investors where top analysts believe this will be the next big thing.
Decentraland (MANA) is a virtual reality (VR) platform supported by the Ethereum blockchain. Users can create content and apps that they can use and monetize.
The Decentraland (MANA) metaverse allows users to purchase commodities, services, and virtual land parcels using an ERC20 token called MANA, the country's official digital currency.
One ERC20 token, such as Decentraland (MANA), can be exchanged for another fungible token. Decentraland (MANA) components, consensus, land content, and real-time layers, link the framework for intelligent contracts with real-time visualization and gaming.
Sandbox (SAND)
The Sandbox is distinctive because it allows users to customize and customize their experiences by buying or exchanging NFTs. Users of "Game Maker" can use the platform's tools, such as VoxEdit, to create NFT assets, which they can then use to customize their games. Users can sell their works on any market that takes The Sandbox's NFTs.
With SAND, everyone can design a fun and relaxing experience using their imagination. Sandbox (SAND) provides its users with a more excellent virtual zone of influence through the usage of both, it's own and OpenSea's marketplaces.
Whether you are a native or non-native cryptocurrency user, Sandbox (SAND) is an excellent way to let your imagination run wild on a highly secure platform while making money.
Degrain (DGRN)
Degrain is a new cross-chain NFT marketplace allowing for anyone to buy, sell, trade, and fractionally invest in NFTs. The project is looking to revolutionize the NFT space and is building the platform needed to do so.
Working with real-world companies for hyperspeed growth alongside allowing users a unique experience we believe Degrain will rise to the top of the crypto space by this time next year overtaking the likes of Sandbox and Decentraland.
Users who purchase into the presale will receive 100% off trading fees for life on the marketplace, given a badge to show they are the first holders and can earn passive income by staking their tokens.
Degrain which launched its presale on the 7th of July sold over 11 million tokens in the first 60 seconds and less than a week since launch, the project has sold around 30% of the phase one allocation.
The smart contract has been audited, liquidity will be locked away for 10 years while team tokens will be locked for 365 days providing a complete safety net for investors.
Top crypto analysts are predicting this will be the highest rising token in 2022 bringing the highest returns to investors. DGRN is predicted to rise a further 6,000% before the presale concludes on 30th September. We give the award for the best investment of July to Degrain. Find out below how to enter the presale.
Website | Presale | Telegram | Twitter
Disclaimer
This article is sponsored content and does not represent the views or opinions of BeInCrypto. While we adhere to the Trust Project guidelines for unbiased and transparent reporting, this content is created by a third party and is intended for promotional purposes. Readers are advised to verify information independently and consult with a professional before making decisions based on this sponsored content.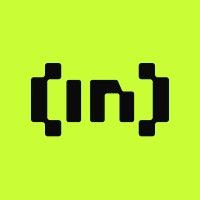 BeInCrypto Team comprises a diverse group of experienced journalists, analysts, and crypto enthusiasts dedicated to delivering the latest news, insights, and analyses in the...
BeInCrypto Team comprises a diverse group of experienced journalists, analysts, and crypto enthusiasts dedicated to delivering the latest news, insights, and analyses in the...
READ FULL BIO
Sponsored Sponsored