DAOventures is a multi-chain decentralized finance (DeFi) investing platform for fund managers and crypto investors.
The mission of this investment platform is to make the world of DeFi as simple, accessible, and inclusive as possible.
The team consists of a myriad of professionals, from engineers to researchers and crypto investors. At the core of their capabilities is the determination to collectively accelerate the future of money.
DAOventures has recently added to its array of state-of-the-art features by implementing new crypto exchange-traded funds (ETF) strategies, showcasing its constant dedication to improving its offering.
For investors and fund managers
Founded in 2020, DAOventures caters to both investors and fund managers. DAOventures is an investor's paradise, with DeFi portfolios packed with ETF strategies that deliver profitable results.
For the fund managers, DAOventures can create, automate, and manage DeFi portfolio strategies. DAOventures helps fund managers build, deploy, test, and manage smart contract strategies and automate the entire process of the DeFi fund management.
DAOventures existing products and services
DAOventures has created a secure and easily accessible platform that offers a suite of compounding liquidity provider (LP) products so that investors don't have to worry about their crypto assets, which will earn maximized returns without any time-consuming management.
DAO Citadel
The objective of the DAO Citadel strategy investment is to give exposure to bitcoin, ethereum, and other ERC-20 altcoins. Simultaneously, it allows an additional return through yield farming, by providing liquidity to decentralized exchanges (DEXs) and lending protocols.
To find out more or start investing in the DAO Citadel strategy, click here.
DAO Tech Stonks
The DAO Tech Stonks strategy is a diversified basket of US tech stocks with yield incentives. This strategy provides exposure to synthetic stocks of tech giants like Amazon, Apple, Netflix, Google, Tesla, Microsoft, Twitter. Furthermore, it leverages yield farming incentives to provide superior returns.
To find out more or start investing in the DAO Tech Stonks, click here.
DAO Metaverse
The DAO Metaverse strategy aims to provide exposure to assets related to the Metaverse and NFT. The investors can enjoy additional cash returns by automatically providing liquidity to third-party DEXs such as Uniswap and SushiSwap.
To find out more or start investing in the DAO Metaverse, click here. 
A layer 2 strategy that makes your DeFi strategy more profitable
The term "layer 2 solutions" refers to several solutions that have been designed to help scale, for example, an application — by handling transactions off the Ethereum mainnet.
DAOventures' layer 2 solution, however, is different from this concept. The strategies are flexible, making them scalable and expendable to layer 2 solutions like Polygon, for example.
New ETF strategies
"These implementations on our strategies, aka "Layer 2 Strategies" include Metaverse Farmer (MVF), Citadel V2, Tech Stonks, and Golden Cross (to be announced).
"These strategies will invest back in layer one strategies, which are auto-compounders for LP tokens. One of the advantages of these layer 1 strategies is to collect yield farming fees so that our treasury can buy back more DVD tokens (DAOventure's governance token) to support our community," explained DAOventures.
DAOventures's new ETF strategies have elevated the already state-of-the-art, profitable strategies already in place. These implementations include: 
Lower gas fees
Gas fees became lower for both deposits and withdrawals. For deposits, generally, other protocols distribute user shares by getting the total value of the strategy and the total supply of the LP token and minting it.
In DAOventures, the new implementation on its smart contract, admin will pay the gas fees one time for getting the total value of the strategy.
For withdrawals, the new implementation will see a percentage of stablecoins kept in the contract to increase it to 3%. It is possible to swap insufficient stablecoins from other available stablecoins. Users won't experience high gas fees because of low funds in strategies.
No withdrawal fees
In Citadel V1 and FAANG Stonks, there would be a deducted 20% if the user gets profit upon withdrawal.
This new implementation will remove withdrawal fees and instead replace them with profit-sharing fees that are based on the strategy's watermark.
Watermark
Watermark is a method used in traditional hedge funds trading. DAOventures brings it into decentralized finance.
The strategy will only collect fees when the current total value locked (TVL) is greater than the last recorded watermark.
Miner Extractable Value (MEV) protection upon withdrawal
MEV technique can result in the loss of a token when swapping on-chain with any DEX. It makes users receive tokens way less than expected after the swap. To prevent this, DAOventures included slippage tolerance for each swap in withdrawal, similar to set slippage. This ensures the token received is as expected.
Onwards and upwards for DAOventures
DAOventures continue to innovate and bring the best DeFi products and services to market. Investing in cryptocurrencies can be an expensive and overwhelming experience for newbies, and managing these investments is even more so.
DAOventures has removed this fear and uncertainty to help individual investors earn a profit. The platform's products and services are intuitive and allow for a degree of certainty that is often not experienced in the world of trading.
Keep in the loop with DAOventures here: Website | Twitter | Telegram | Discord | LinkedIn | Medium |
Disclaimer
All the information contained on our website is published in good faith and for general information purposes only. Any action the reader takes upon the information found on our website is strictly at their own risk.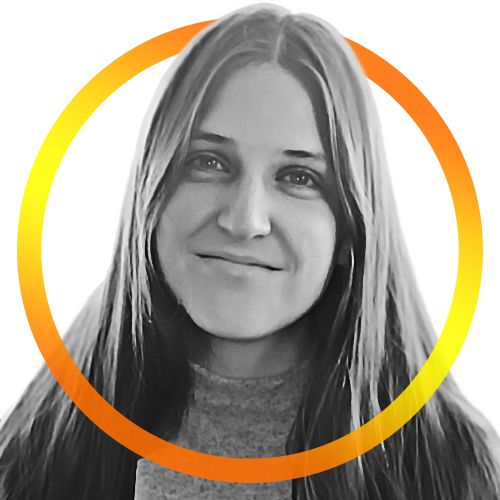 Imogen has two degrees in Corporate and Business Communication and over three years of work experience as a content writer, covering topics from tech to travel and hard news.
Imogen has two degrees in Corporate and Business Communication and over three years of work experience as a content writer, covering topics from tech to travel and hard news.
READ FULL BIO
Sponsored Sponsored