Christine Lagarde, who is set to become the new president of the European Central Bank (ECB), has advocated that international banking organizations and banking regulators begin recognizing the growing importance of cryptocurrencies.
During the initial days of the cryptocurrency boom, Lagarde, during her tenure as
President of the IMF
, was quick to point out that blockchain technology could help make the banking system more inclusive. She went a step further to state that the IMF could, at some point, develop its own digital currency as well. Lagarde also perceives blockchain technology as a means to lower the cost of financial transactions, making the banking sector significantly more efficient. In a Facebook Live
interview
given to
CNBC
on the sidelines of the IMF Annual Meetings in Washington D.C., Lagarde boldly claimed, "We are about to see massive disruptions."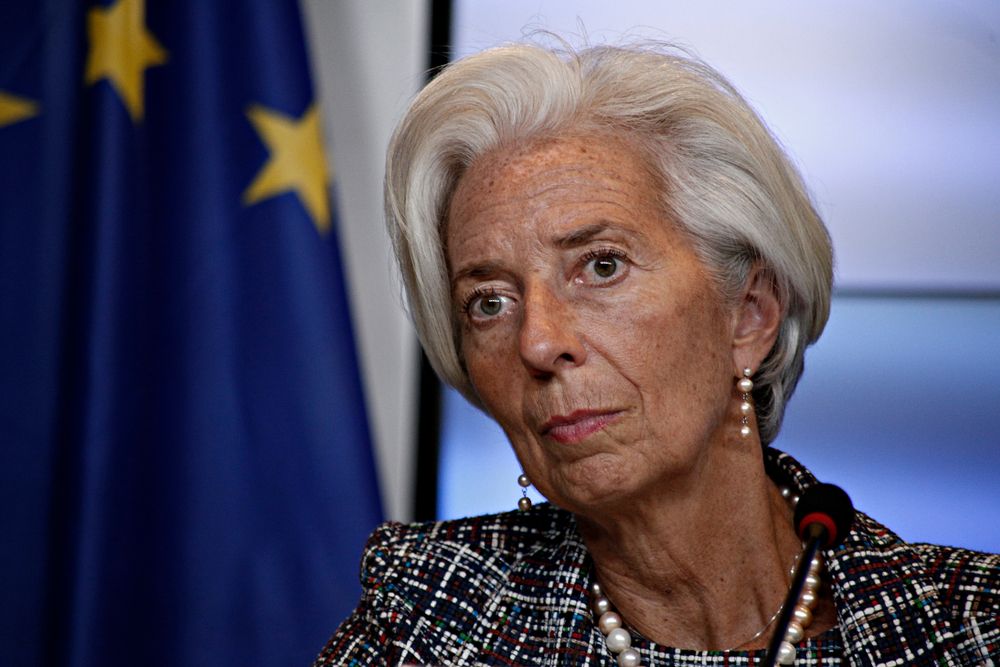 Cryptocurrency Interest Spiking
Bitcoin and other cryptocurrencies have been flying high in 2019, after a rather weak showing throughout the year previous. The increase in valuations is due in part to the entry of leading Wall Street firms and Silicon Valley investments in the market and technology as a whole. Investors of digital currencies view Lagarde's statement as a catalyst to the already rising cryptocurrency prices. Interest from big multinational companies only further lends credibility. Investment bank JP Morgan and social media giant Facebook are only a couple of the major companies that have unveiled financial products based on blockchain technology. Another positive stimulant is believed to be the Bitcoin 'halvening' event when the number of new tokens discovered in mined blocks will be cut by half. This supply reduction in the midst of high demand is invariably leading to an increase in Bitcoin's valuation. Peter Brandt, a veteran trader who gained popularity after predicting Bitcoin's price fall in January 2018, believes that the world's largest cryptocurrency is only going to grow in subsequent years. According to him,
Bitcoin's price growth
is taking place in parabolic phases, meaning that it is expected to sharply increase in value.
Bitcoin takes aim at $100,000 target. $btcusd is experiencing its fourth parabolic phase dating back to 2010. No other market in my 45 years of trading has gone parabolic on a log chart in this manner. Bitcoin is a market like no other. pic.twitter.com/wE4j3riMgI

— Peter Brandt (@PeterLBrandt) June 22, 2019
Lagarde and the Blockchain Industry: A Match Made in Heaven?
Lagarde warned that the cryptocurrencies are "shaking the system." The statement could point towards a change in the way the ECB treats digital currencies under the new regime. The cryptocurrency community, in its stead, has welcomed Lagarde's nomination, as they believe that her openness to the industry will boost the industry and market. This sentiment was one which resonated by a senior market analyst at the multi-asset brokerage firm eToro, who said that the incoming ECB President is "extremely pro-digital assets."
Do you think Lagarde's tenure at the ECB will spell success for the crypto industry? Let us know your thoughts in the comments below. And if you would like to get involved with cryptocurrencies safely and securely, check out our partner exchange, XCOEX, here.
Disclaimer
All the information contained on our website is published in good faith and for general information purposes only. Any action the reader takes upon the information found on our website is strictly at their own risk.