Crypto adoption in the travel and hospitality space appears to be on the rise, with significant players adding cryptocurrency payment features to their platforms.
The global travel industry is likely to get a reprieve as governments relax COVID-19 restrictions. Airlines, agencies, hotels, and others will be looking to make up for lost time and revenue.
Expedia and Travala Collaboration
Crypto-friendly hospital firm Travala
announced a partnership
with global travel giant Expedia on Monday. As part of the collaboration, Expedia's extensive network of 700,000 partner hotels is now available on the Travala website via Expedia's 'Rapid' application program interface (API). Expedia has a history with Bitcoin (BTC) adoption dating back to 2014. However, in mid-2018, the company
stopped accepting BTC
due to price
volatility
. The announcement marks another milestone for crypto adoption in the travel industry. Travala allows customers to book holiday trips using over 30 different cryptocurrencies, including Bitcoin,
Binance
Coin (BNB), as well as its own native token AVA. Commenting on the partnership, Travala CEO Juan Otero remarked:
"With cryptocurrency adoption on the rise, we want to ensure our users have payment choice and transparent pricing for every trip booked. EPS Rapid is the best API product in the travel industry and this partnership unlocks greater accommodation choice and availability for our users, including 4- and 5-star hotels in top destinations."
Back in June, Elrond (ERD) also
partnered with both Travala and TravelbyBit
to enable ERD as a payment option on the respective platforms. The collaboration saw crypto payment adoption spreading to 600 airlines and two million hotels worldwide.
Recovery on the Horizon for the Travel Sector
Travala's partnership with Expedia comes amid plans for recovery in an industry ravaged by the
coronavirus
pandemic. To curb the spread of the virus, governments around the world mandated lockdowns that drastically reduced the volume of international travel. With the summer months in the northern hemisphere in full swing and a noticeable decline in death rate, some countries have begun easing restrictions. At the start of July, the European Union (EU) announced the
opening of its borders
to visitors from 15 'safe' nations.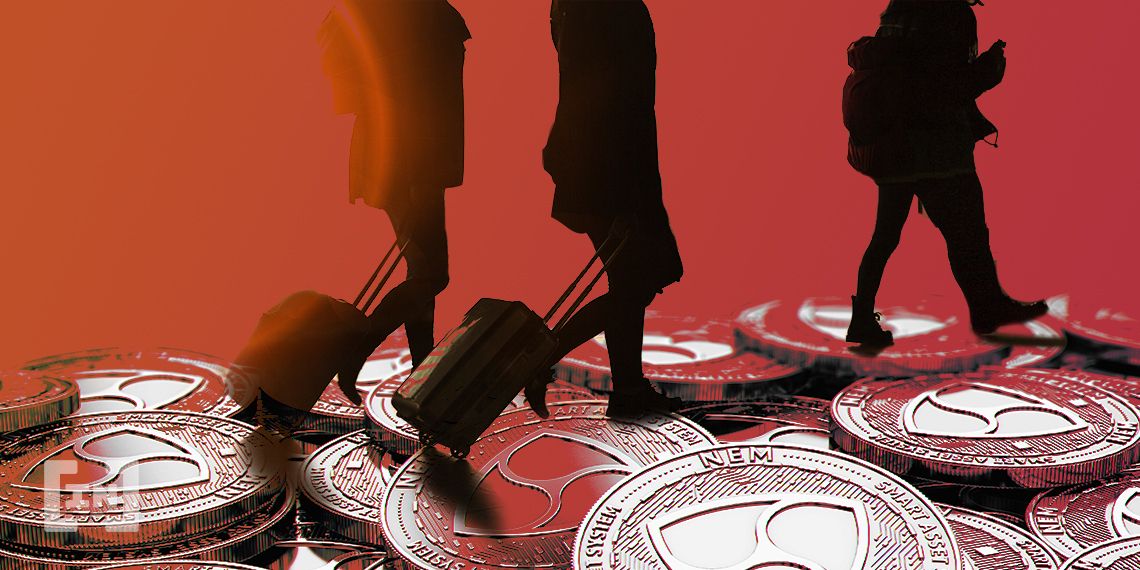 According to Otero, Travala did not escape the coronavirus-induced decline that swept across the travel industry. Appearing at
Unitize
– an ongoing blockchain conference – Otero revealed that Travala saw a 90% decline in website travel bookings during the height of the pandemic. The Travala CEO predicts that complete recovery in booking volume will begin in late Q3 or early Q4 2020. The company is also starting to see some improvements with its weekly website figures. Traffic is up by 50% and monthly hotel bookings rose by 81% in June. Popular online rental hub Airbnb, which was also
hit hard by the COVID-19 pandemic
, is experiencing a significant increase in gross booking value. Such is the state of the company's recovery that there is talk of
reviving its IPO plans
.
Blockchain Disruption of the Hospitality Sector
Apart from crypto payments, there continues to be an argument for increased blockchain adoption in the travel and hospitality sector. From luggage tracking to robust identity management systems and even loyalty reward points, the novel tech has the potential to disrupt several facets of the industry. International travel usually involves data sharing among multiple actors, including airlines, credit card companies, rental agencies, and hotels, among others. The sheer volume of participants in the user data sharing chain also means the industry has arguably the highest amount of intermediaries. Each link in the data sharing chain constitutes a vulnerability, exploitable by hackers. Blockchain technology can eliminate the need for these middlemen. Distributed networks could potentially host customer information that is only accessible by the necessary participants. Airlines can also use the technology to accurately track customer luggage, likely reducing incidents of missing or lost belongings. On the
loyalty bonus
front, crypto is also proving to be a viable tool for customer rebates and bonuses.
Disclaimer
All the information contained on our website is published in good faith and for general information purposes only. Any action the reader takes upon the information found on our website is strictly at their own risk.