The crypto market has been seeing a significant shift in investor sentiment, as reflected by the Bitcoin Greed Fear Index.
On Jan. 30, the index hit 61, which is considered to be in the "greed" territory and close to its one-year high. This is a stark contrast to last month, when the index stood at 25, signaling "extreme fear" among investors.
Crypto Market Heats Up
This surge in greed can be attributed to a number of factors, including the increasing institutional adoption of Bitcoin and other cryptocurrencies, as well as the recent bull run in the crypto market. Many experts believe that this trend will continue in the coming months, with more institutional investors entering the market and pushing the prices of cryptocurrencies higher.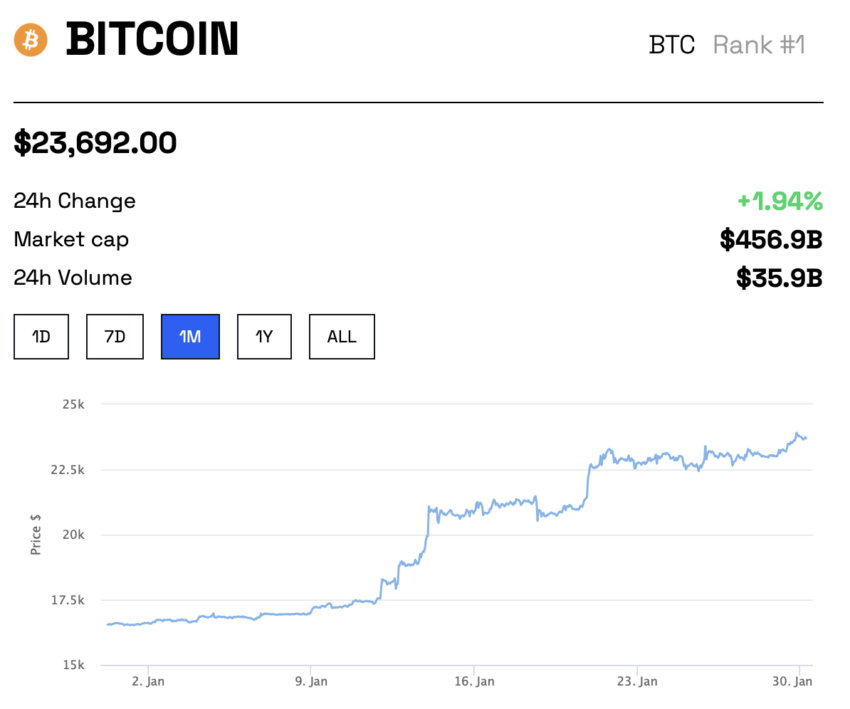 Still, it is important to note that the Bitcoin Greed Fear Index is a volatile measure and can change rapidly. As such, investors should always exercise caution and do their own research before making any investment decisions.
Despite the current state of greed in the market, there is always a risk of a sudden correction or pullback, which can result in significant losses for unprepared investors.
Overall, the rise of the Bitcoin Greed Fear Index is a positive sign for the cryptocurrency market, but it is important to keep an eye on the broader market trends and make informed investment decisions.
Disclaimer
BeInCrypto has reached out to company or individual involved in the story to get an official statement about the recent developments, but it has yet to hear back.