BeinCrypto hit the ground in Athens, Greece, and spoke with locals in the crypto and blockchain community for a better understanding of the dynamics of the industry in the country.
Greece has a global reputation for its stunning landscapes, food, and contributions to modern society. The development of the fundamentals of modern democracy places Greek innovation in most developed nations around the globe. However, in more recent times, the country faced major upheavals socially and economically.
The aftermath of the U.S. 2007-2008 housing crisis made waves that reached all the way to the Greek shores. In early 2010 the Greek government-debt crisis would start almost a decade of financial hardships for the country.
The crisis was a stew of underreported spending, the introduction of the Euro, the global recession, and pressure from the over-taxation of the general public.
Then came 2015, an especially dark year in the crisis with a run on the national banks. Additionally, there were capital controls on withdrawals and international spending for average citizens.
During these tumultuous times, Greece's reputation in the world shifted. Instead of dazzling beaches and the birthplace of modern societal ideals, the country became synonymous with riots and financial mismanagement.
However, it was during these difficult times that some Greeks relied on alternatives for financial stability. For some, decentralized solutions became an answer to a highly centralized problem.
Moreover, the crypto community on the ground in Greece reflects a spirit of community so inherently tied to Greek culture in both hard and good times.
Community at the center
In Greece, there is always an abundance of time to gather with friends and loved ones. Whether it's for an extended coffee, a walk through the center of town, or a glass of local spirits, the communal energy of the country is strong.
To better understand the way the country navigates the ever-growing world of financial technology amidst its traditional financial woes we turned to the local community. At the heart is Dimitris Tsapakidis a Bitcoin maxi, Infosec Consultant, and creator of the website WeAcceptBitcoin – a go-to for crypto-related info in Greece.
Tsapakidis is one of a handful of organizers of the "Blockchain Greece" MeetUp group. This is an online and in-person community with over 2,700 members. While the global pandemic forced meetings online, their in-person events attracted major crowds and big-league speakers like Andreas Antonopoulos.
"This community goes back, I'm told to 2013. I joined in 2015. You may have heard that the banks closed in Greece in 2015, there was a bank run and the banks closed for two weeks. That brought many, many people to bitcoin," he says.
"Back in 2015, it was mainly bitcoin, and nothing more [in reference to other cryptos]. Many people showed up at the meetups and ATMs. Bitcoin ATMs came into the country because it was the only means of payment and you couldn't use your debit card or credit card to pay for anything abroad. Even your Dropbox account. So people flocked to bitcoin, there was an explosion of interest back then."
A solution for a difficult time
Dimitris recalled bitcoin as a way for Greeks to "get ahead" during a time with very few options.
"Bitcoin was seen as a way to get ahead. As a safety tool, but also as a way of making payments abroad. People would buy bitcoin and then put it in a debit card abroad and pay with that. So it was solving an immediate problem," he says.
In-person meetups around cryptos grew, in part thanks to Antonopoulous' presence and also other local institutions which harbor crypto and blockchain-friendly sentiments.
"The University of Nicosia in Cyprus has had online coursework on cryptocurrencies for many years, in which many Greeks were involved. It was the first university I think around the world to offer that kind of course, and also offer certificates that were registered on the blockchain," says Dimitris.
Anni Panagiotopoulou the Head of Business Development at Come Together, a blockchain ticketing protocol developer based in Greece, commented on the strong communal ties in the Greek crypto scene.
"Greece has been in a continuous state of crisis. There were a lot of talks about Grexit, everything created a climate of not trusting the current system. And this climate threw people into searching for alternatives," she says.
"On the other hand, Greeks, as a culture, are people who like to bring people together. And I think it kind of came naturally that when somebody knows something, they're going to want to share it. The same with cryptos."
Opa! Regulation and Adoption!
In Greece, despite otherwise high taxes, the government hasn't touched crypto in terms of regulations.
"The government, so far, has only implemented one law. This is the European-wide AML directive five, which all countries in Europe implemented. However, that only affects exchanges and ATMs, as well as any companies that hold cryptocurrency," Tsapakidis said. "About seven companies registered with the government."
However, Dimitris highlighted that recognition of cryptos in law and government deals makes them more legitimate.
"The law says nothing about taxation. I think that it is waiting for Europe to come up with some rules in terms of taxation. So in terms of taxation, there are no rules. But most accountants say that you should play it safe. Declare it as capital gains, which are taxed at 15%, a very good rate actually," he says.
On Dimitris' website, he includes details on the Greek government's regulations and public stances on crypto. This is a major Greek resource for local investors and companies in the space.
Crypto ATMs
As far as getting crypto into the hands of locals, a major contributor is crypto "shops" set up by BCash, the dominant Greek crypto ATM initiative.
Stratos Apostolidis, Market Analyst for the company said, "slowly Greek people are getting to know crypto. It's gradual. In general, in Greece, we don't have initiatives for training or informing people, but the presence of the crypto ATMs is something that makes people wonder and ask what it is. They learn because they saw something on the road."
BCash was the first to create dedicated stores in 19 locations on the mainland and two islands in Greece. Stratos said the locations allow for a physical space for investors to purchase and exchange bitcoin (BTC), ethereum (ETH), litecoin (LTC), and Dash (DASH).
"There is someone working inside. We help a lot of people there that have some issues on knowing how to exchange fiat to crypto or the other way. It's more personal this way," he says.
When asked about what else can be done to push adoption among Greeks, Stratos said there's a lot but community initiatives are important.
"There are too many things that could and should be done. But talking with people and raising local awareness is important. For example, even with my friends, at the beginning none of my friends believed in cryptocurrencies or had an understanding of them. Now, after seeing my work with BCash and talking to me, almost all have changed their stance."
Local blockchain business
Alongside a growing community around crypto, blockchain technology-related businesses and labs are on the rise in Greece.
As mentioned already, the University of Nicosia in Cyprus put the Greek-speaking world on the map with one of the world's first blockchain courses. In Athens, the National and Kapodistrian University has a dedicated blockchain laboratory in close collaboration with IO, formerly IOHK.
The general public may not be as hip to the capabilities of the technology but small pockets of local developers are slowly changing that. Panagiotopoulou is at the forefront of local development.
Initially, Come Together started in 2019 as a "digital ticketing solution based on blockchain with QR code updates every 30 seconds to prevent fraud and scalping. This was prior to the pandemic," said Panagiotopoulou.
"When the events industry shut down, we looked for a way to use the blockchain development we already had in place to solve the issue of COVID-19 safe events."
Come Together now uses the technology to troubleshoot COVID-19 safety via blockchain-based digital health passports.
"Blockchain provides a secure infrastructure that cannot be manipulated by threat actors looking to create fraudulent tickets. Translating this to COVID-19 certificates was a logical next step in order to ensure that health access control for events was valid. Additionally, the need to secure sensitive health data and comply with GDPR requirements."
Panagiotopoulou said the company piloted a program in Greece. "We have done a trial in Greece with an organization called Emergency Help."
Still early
As Greece continues its many battles both socially and financially mitigating interactions with emerging technologies will be an important tool.
The growing communal support and innovative solutions using emerging fintech are at the forefront of changing the possibilities for financial and technological freedom in Greece.
Disclaimer
Following the Trust Project guidelines, this feature article presents opinions and perspectives from industry experts or individuals. BeInCrypto is dedicated to transparent reporting, but the views expressed in this article do not necessarily reflect those of BeInCrypto or its staff. Readers should verify information independently and consult with a professional before making decisions based on this content.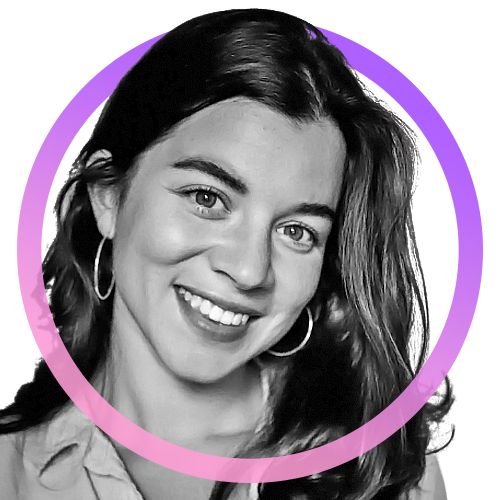 Savannah Fortis is a multimedia journalist covering stories at the intersection culture, international relations, and technology. Through her travels she was introduced to the...
Savannah Fortis is a multimedia journalist covering stories at the intersection culture, international relations, and technology. Through her travels she was introduced to the...
READ FULL BIO
Sponsored Sponsored