Crypto crime in North Korea hits the top of the charts. Finally, they win at something. Yay!
Crypto Crime – Gold Medal
North Korea now leads the world in crypto scams. This is according to a new study by Coincub.
Authors of the report say, "An army of approximately 7,000 hackers has raised funds for the DPRK through a series of profitable cyberattacks. North Korea has over 15 documented instances of crypto crime, with proceeds conservatively estimated at $1.59 billion."
Crypto Crime – Silver Medal
Following close behind is the USA. The second-place medal was won due to the scale of its underground crypto economy. Plus, multiple high-profile scams have taken place in the country. Says Coincub, "The U.S. had 14 documented instances of attributable crypto crime, with proceeds over $2 billion."
Crypto Crime – Bronze Medal
The bronze medal goes to Russia. Authors of the study say, "The sheer amount of ransomware coming out of Russia qualifies it for third place. The country is the point of origin for infamous malware strains like Conti, REvil, Ryuk, and Netwalker. Organized gangs of hackers often enjoy tolerance, if not outright approval from the Kremlin."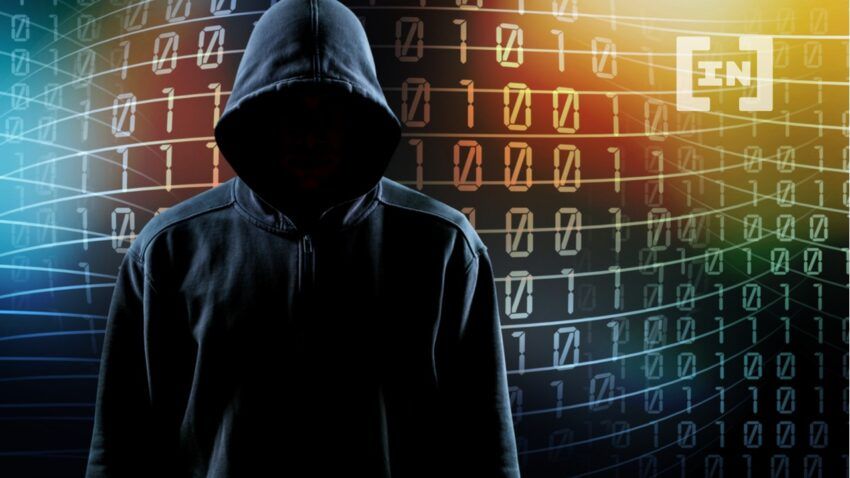 China and Others
In fourth place is China. The place on the table is thanks to large-scale fraud. Also, exchange hacks, and Ponzi schemes have placed China right up there. "China also leads in fraud profits, with an 18% share of the world's crypto crime volume."
Then there's the Brits. Those scallywags have taken fifth place due to the sheer number of hacks and scams within the jurisdiction. "The U.K. is a global hub for crypto fraud as lax corporate regulations allow fraudsters to obfuscate the source and destination of funds. In 2021 alone, 7,118 cases of crypto fraud were reported."
After that, the other countries following closely behind are Japan, Hong Kong, Canada, the British Virgin Islands, and Seychelles.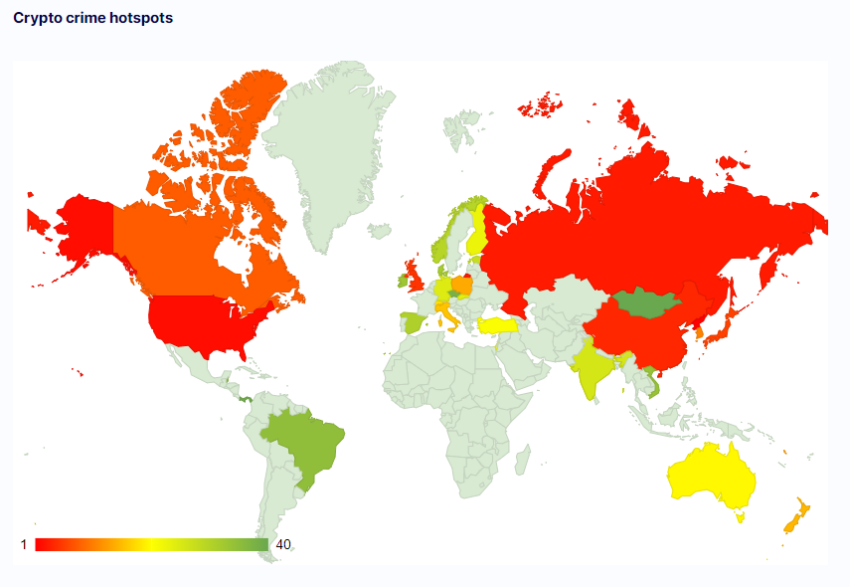 Top 40
1 North Korea
2 United States
3 Russia
4 China
5 United Kingdom
6 Japan
7 Hong Kong
8 Canada
9 British Virgin Islands
10 Seychelles
11 South Korea
12 Singapore
13 Vanuatu
14 Poland
15 New Zealand
16 Italy
17 Marshall Islands
18 Switzerland
19 Saint Kitts and Nevis
20 Australia
21 Turkey
22 Israel
23 Finland
24 Slovakia
25 Germany
26 India
27 Malta
28 Estonia
29 Gibraltar
30 Norway
31 Spain
32 Denmark
33 Ireland
34 Vietnam
35 Brazil
36 Belize
37 Cayman Islands
38 Czech Republic
39 Panama
40 Mongolia
Reputation Vs Reality
Even though the crypto world has a rep for crime, it's not all bad. Overall, the crypto economy is rather law-abiding.
Sergiu Hamza is Coincub's CEO. "While crypto fraud reached an all-time high last year it still represents a small part of the total crypto market at 0.15%. In comparison, criminal activity makes up 2-5% of the world's GDP. It's clear that crypto transactions are not disproportionately related to illicit activities. Nevertheless, people still need to be vigilant about crime by observing security best practices."
Crypto crime is still a massive problem in the industry, thanks to the lastest hacks, including the $100 million hack on blockchain bridge Horizon.
Read the full breakdown of the worldwide crypto crime ranking here.
Got something to say about crypto crime or anything else? Write to us or join the discussion in our Telegram channel. You can also catch us on Tik Tok, Facebook, or Twitter.
Disclaimer
Following the Trust Project guidelines, this feature article presents opinions and perspectives from industry experts or individuals. BeInCrypto is dedicated to transparent reporting, but the views expressed in this article do not necessarily reflect those of BeInCrypto or its staff. Readers should verify information independently and consult with a professional before making decisions based on this content.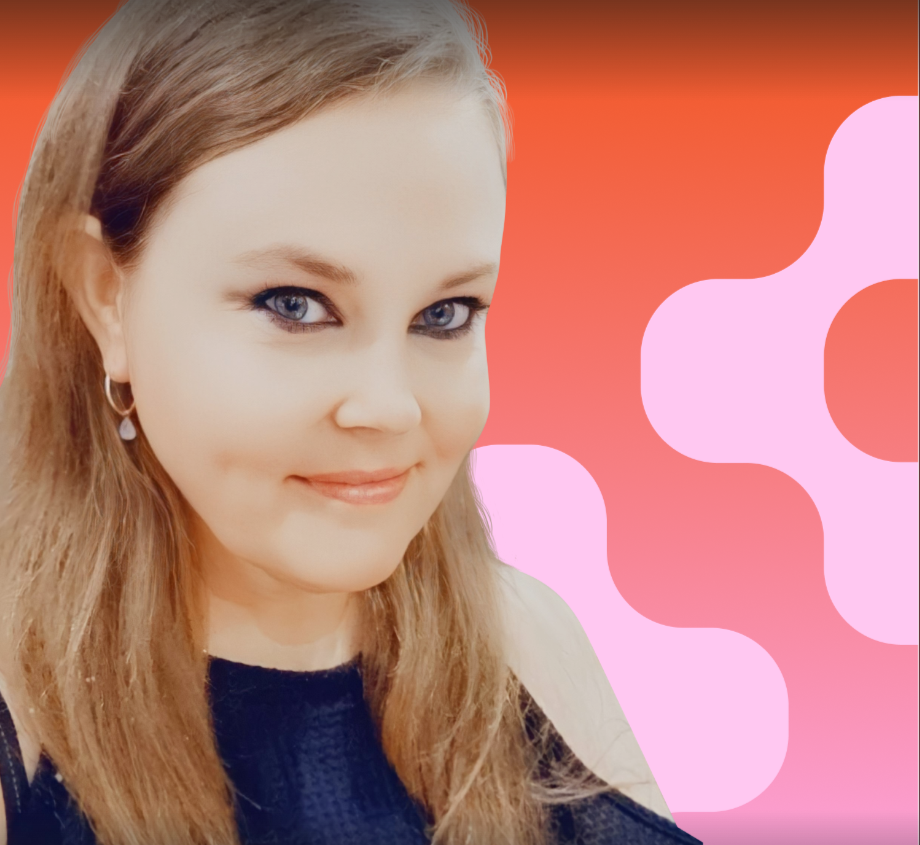 Nicole Buckler has been working as an editor and journalist for over 25 years, writing from Sydney, Melbourne, Taipei, London, and Dublin. She now writes from the Gold Coast in...
Nicole Buckler has been working as an editor and journalist for over 25 years, writing from Sydney, Melbourne, Taipei, London, and Dublin. She now writes from the Gold Coast in...
READ FULL BIO
Sponsored Sponsored