The cryptocurrency community has been looking for a distraction from the recent downturn in the markets, and they just may have found one in gaming. Perhaps that's why a new Bitcoin game is getting so much attention on social media.
A Reddit member who goes by the username "Oxygenjacket" unveiled his new "Bitcoin-themed mobile game" dubbed "BitcoinMiner Platformer Game" on Android. Oxygenjacket, a self-taught game developer, released the game on the Google Play store, noting that it would be available on the App Store soon.
The latter part of the name, Platformer Game, is there to let Google know that there isn't actually any BTC mining going on, which would be a no-no to remain in the tech giant's good graces. Technically speaking the dev could add an actual Bitcoin mining feature but says the amount users could earn from their phones would be "incredibly small at the moment."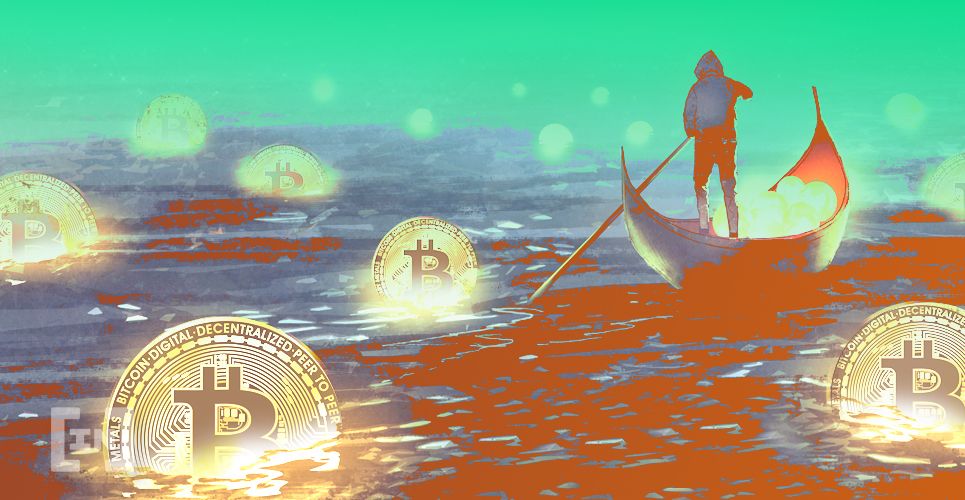 Bitcoin Miner Game Strikes a Chord with Cryptocurrency Community
While it's just one of drop in a sea of Bitcoin-themed games, it struck a chord with the cryptocurrency community on social media.  It's received dozens of responses on Reddit, perhaps because of the crux of the story involves Bitcoin, bats and a banker as the antagonist.
I've just release my #bitcoin mobile game on android. You collect Bitcoins on your @Ledger . While avoiding the banker who trys to stop you, by printing FIAT bats. Give it a go! It's full of exciting Bitcoin memes.https://t.co/vP8a7idOD1 pic.twitter.com/1zc22oPRwp

— Bighands.eth (@Bighands_dev) March 14, 2020
Really, why hasn't anyone thought of this one before? The bats are an ironic, or potentially intentional, twist given the origin of the coronavirus that's keeping everyone inside these days to start with. And it's clear to see why the cryptocurrency community likes this dev so much. His plans for subsequent levels include a "new additional story and boss which revolves around a bear antagonist." He says,
"Early ideas have Peter Schiff as the bear."
Gamers were quick to respond with their feedback, cheering the game but also offering suggestions for how to improve it. For instance, one Reddit member suggested giving users the ability to collect even more sats until they hit 1 BTC.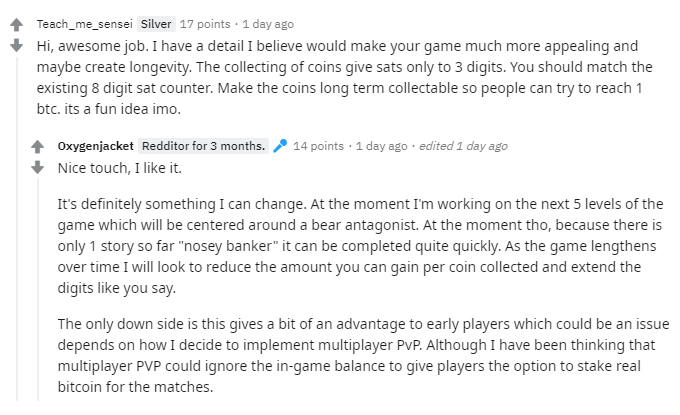 For now, the BTC price isn't displayed in real-time, but the developer is thinking of "implementing a live bitcoin price into the game so you can play while watching the price." For now, given the state of the cryptocurrency market, he may want to hold off on this feature so that gamers and cryptocurrency enthusiasts alike can forget about the damage for a while.
FarmVille of the Blockchain
Meanwhile, a high-profile game developer is in the process of taking blockchain gaming to the next level. Blockchain Game Partners plans to launch a blockchain-fueled platform called Gala Network. [VentureBeat] It's designed to harness the decentralized nature of the blockchain to give gamers ownership of their content and make sure that developers are properly rewarded for their games.
Eric Schiermeyer is at the helm of Blockchain Game Partners, and if his name sounds familiar, it should. As a co-founder of Zynga, Schiermeyer was behind the former Facebook sensation FarmVille. He's been at the helm of the blockchain startup since July 2019. Gala Network is expected to have similar features to FarmVille. Schiermeyer has mainstream adoption of blockchain-fueled games on his mind, telling VentureBeat:
"We want to be first with a real mass-market game that is a game first and blockchain a distant second."
FarmVille's creator is developing a blockchain-based gaming platform and ABBC collects donations to help slow the spread of coronavirus. Catch up on this week's crypto news roundup. https://t.co/HHRFsrG5gE

— OKCoin (@OKCoin) March 14, 2020
Blockchain-based gaming has been championed by the cryptocurrency community as the use case with the greatest potential for mass appeal. But critics say that thus far, blockchain games sacrifice entertainment for pushing cryptocurrencies.
Disclaimer
All the information contained on our website is published in good faith and for general information purposes only. Any action the reader takes upon the information found on our website is strictly at their own risk.