Gods Unchained is an Ethereum blockchain-based card game and competitor to Hearthstone that rose to prominence after a recent PR stunt. The game has skyrocketed in popularity in the past few weeks and is already breaking records.
Back in mid-October, Blitzchung, a competitive Hearthstone player had $10,000 in prize money revoked after Blizzard banned him from playing competitive Hearthstone following an interview where he demonstrated support for Hong Kong's pro-democracy protestors. Gods Unchained capitalized on this by offering to reimburse Blitzchung the lost winnings and offered to allow him to compete in the upcoming Gods Unchained tournament. Following this, a burst of interest helped Gods Unchained
sell out its genesis card allocation
 — which is, in turn, helping Ethereum break new records.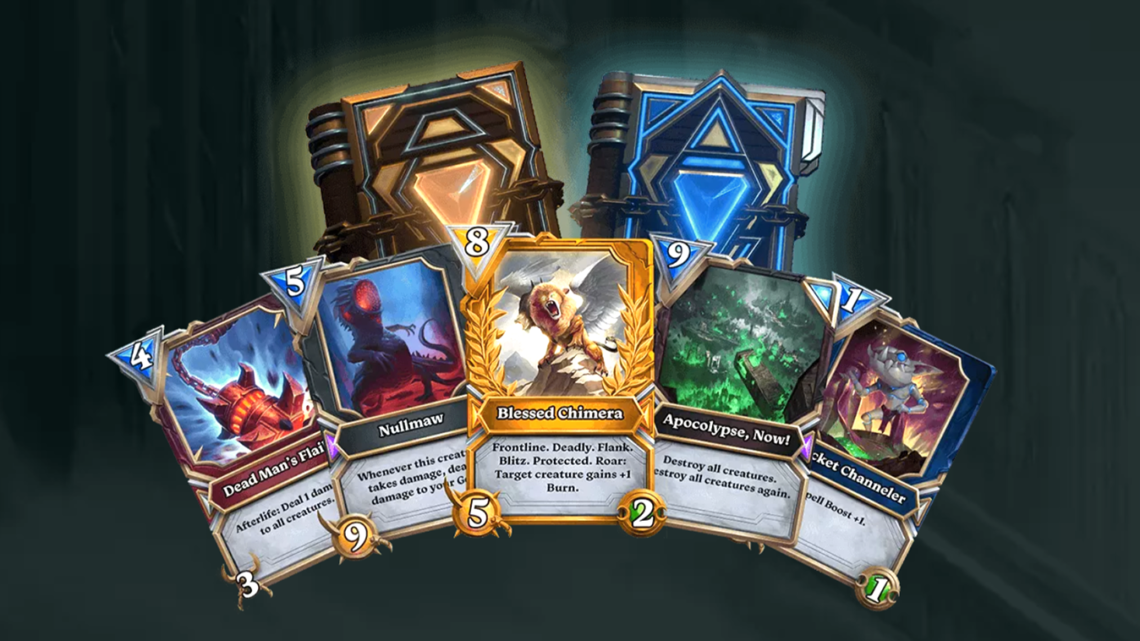 Reaching New Heights
According to cryptocurrency analytics platform CoinMetrics, the number of Ethereum
ERC-721 (NFT) transactions has skyrocketed
in the past week and recently hit more than 3.7 million ERC-721 transfers in a single day. As it turns out, this number is more than quadruple the previous all-time high of 846,000 transfers which was hit earlier in November — all thanks to Gods Unchained's genesis card activation.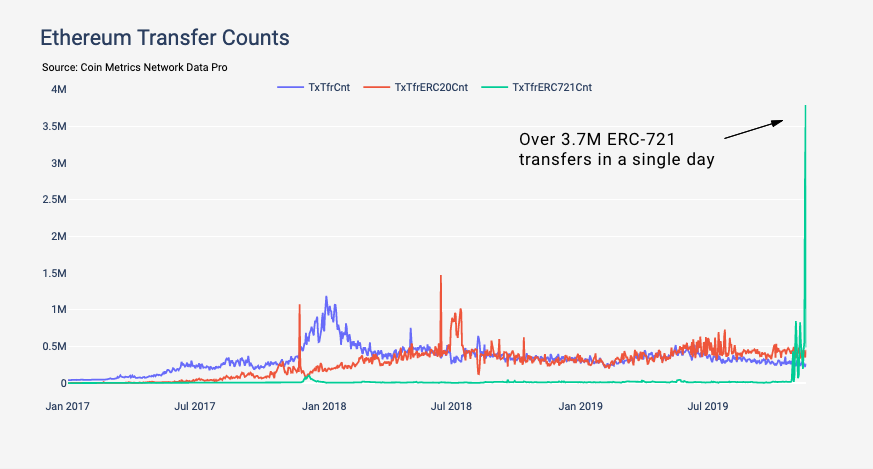 This isn't the only record Gods Unchained has managed to break, either. Just a week ago, Gods Unchained helped set the record for the number of daily contract calls. jumping by more than 30% in the space of a single week following its launch. Gods Unchained has also secured the record for the most tokenized assets minted by a single gaming dApp, with more than six million tokenized assets created to date, which easily eclipses the 4.7 million created by its nearest competitor, Cryptokitties.
How Gods Unchained Avoided the 'Cryptokitties' Crisis
If you were around back when
Cryptokitties
first launched in November 2017, you might remember the effect it had on the
Ethereum
network. Within just days of launching, the game became so popular that the huge number of ERC-721 transactions it generated overwhelmed the Ethereum network, causing transaction fees to spike considerably while slowing transaction confirmations considerably. Despite the huge success of Gods Unchained, the Ethereum network has remained remarkably stable throughout its launch. In fact, the network has been operating at under 85% of its maximum capacity since October, with Gods Unchained having little effect on the total congestion of the network. Because of this, you might be tempted to suspect that the Ethereum network scales better than it once did, and is hence capable of handling more transactions per second. However, although Ethereum is slightly more efficient nowadays, this isn't the reason why Gods Unchained has barely dented Ethereum's network load. Instead, Gods Unchained has managed to minimize load on the Ethereum network by batching hundreds of transfers together into singular transactions, which drastically reduces the size of the transaction while also keeping fees low. This has allowed it to create and transfer more non-fungible tokens than any other Ethereum-based game without adversely affecting the network, which will allow users to trade without the delays seen in earlier NFT trading games.
---
Did you know you can trade sign-up to trade Bitcoin and many leading altcoins with a multiplier of up to 100x on a safe and secure exchange with the lowest fees — with only an email address? Well, now you do! Click here to get started on StormGain!
Disclaimer
All the information contained on our website is published in good faith and for general information purposes only. Any action the reader takes upon the information found on our website is strictly at their own risk.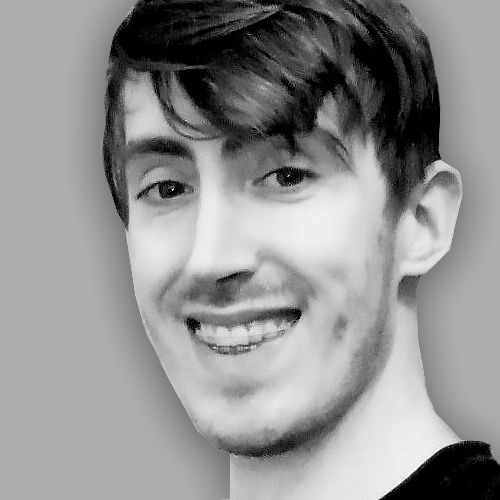 After obtaining a Masters degree in Regenerative Medicine, Daniel pivoted to the frontier field of blockchain technology, where he began to absorb anything and everything he could...
After obtaining a Masters degree in Regenerative Medicine, Daniel pivoted to the frontier field of blockchain technology, where he began to absorb anything and everything he could...
READ FULL BIO
Sponsored Sponsored