Creator is a top 50 blockchain-as-a-service platform and a rising star in the blockchain industry scales with new initiatives that are bound to see it soar.
Creator, a Blockchain-as-a-Service (BaaS) platform that provides full-fit services to empower the DeFi and NFT world, is gearing up to expand its reach and bring more value to its users.
The platform is building multiple products and services to reach a broader user base and plans to offer exciting rewards to its holders in the long run.
Creator published its full landscape six months ago and it highlights its goal of adjusting its roadmap to meet the product-market fit as one of its requirements for sustainable growth.
The platform has experienced a few changes along the way, but it is determined to deliver a product with strong blockchain fundamentals.
Koi Innovation – a platform built by $CTR holders for $CTR holders
KoiStarter is a cutting-edge launchpad and a core product of the Creator Platform. KoiStarter has taken off impressively, launching projects such as DoragonLand, Dot Arcade, and Metaxy, raising close to $1 million! Koistarter provides a safe platform for $CTR holders to participate in private and public sales.
Creator has deployed Koi Innovation, an advanced KoiStarter project to combat the constraints of investors and new projects. Koi Innovation will nurture projects with potential and help them throughout the critical stages of their development through Creator's expertise and experience.
Koi Starter will provide value to its holders in the following ways:
For $CTR holders:
$CTR holders will participate in lower fundraising rounds of early-stage projects (seed or private rounds.)
Holders have the power to directly make contributions to the protocol.
Holders can submit a project to be considered for investment, with the final decision made by the KoiStarter team.
For Projects:
Projects can gain access to vital resources, industry exposure, networks, and mentorship from the KoiStarter community.
Koi Innovation supports every project with marketing, KOLs, influencers, Venture Capital, exchanges, agencies, and allows projects to shine on a global platform.
For VCs, influencers, and partners of KoiStarter:
VC managers can save time reviewing thousands of projects to determine growth potential.
Support Kols/ VCs/ partners to expand their connections with quality and potential projects.
Builder.news
Builder.news is a Creator-developed application that provides original coverage of blockchain and cryptocurrency news, ranging from insights, research, and events webinars in the ever-growing blockchain, crypto, and DeFi space.
This platform will enable users to absorb knowledge and selectively acquire information before making decisions on project investments.
Creator strives to provide trustworthy information to the global blockchain community Builder.news is expected to become one of the core arms of Creator's ecosystem to help the public navigate the ever-changing digital space by understanding and embracing disruptive technologies.
Creator is on track to develop a multifaceted NFT Marketplace that will make it easier for users to join at a better price point.
Creator's NFT Marketplace aims to display the creatives, collectibles, and other forms of digital assets and empower everyone to create their own NFTs with no code required.
Holders can use $CTR to buy NFT creations which are interchangeable for loyalty points, vouchers, gifts, and parachain rewards.
No code smart contract
The Creator Chain Network has always put forward products and services with firm fundamentals. The release of newly integrated platforms and upgrades is important to fulfilling Creator's vision and long-term growth plans.
To keep up to date with the project's latest developments, you can follow them on their website, telegram, and medium pages.
Disclaimer
All the information contained on our website is published in good faith and for general information purposes only. Any action the reader takes upon the information found on our website is strictly at their own risk.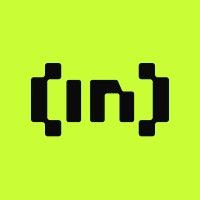 BeInCrypto Team comprises a diverse group of experienced journalists, analysts, and crypto enthusiasts dedicated to delivering the latest news, insights, and analyses in the...
BeInCrypto Team comprises a diverse group of experienced journalists, analysts, and crypto enthusiasts dedicated to delivering the latest news, insights, and analyses in the...
READ FULL BIO
Sponsored Sponsored