The much-criticized crypto ranking site CoinMarketCap (CMC) has attracted yet more heat following its sudden inclusion of
Binance Coin
(BNB) as the leading
DeFi
project in a new section of its listings.
However, just as quickly as BNB appeared, so did it vanish. Much of the criticism levied at CoinMarketCap this year has centered around
Binance's
acquisition of the service in March. The incident is the latest in a string of controversies that caused industry observers to claim that the company is using the price listing platform to promote its own interests.
Binance Coin Briefly Tops New DeFi Rankings on CMC
Earlier this week, CoinMarketCap added rankings for projects associated with the exploding
DeFi
sector. However, not everyone agrees with the way the company defines decentralized finance. Attracting most criticism was the sudden listing of
Binance
Coin at the top of the rankings. Not typically mentioned alongside assets like Compound or
Maker
, some industry observers have accused CMC of serving the interests of its relatively new owner, Binance. BeInCrypto was alerted to the listing by Twitter user and podcaster CR1337 (@cryptonator1337). At around 01:30
GMT
, they
pointed out the strange listing
.
Apparently @CoinMarketCap has a #DeFi project ranking now.

Guess what is on #1?

Right, $BNB! What a coincidence. At this point, everybody has to realize how shameless #Binance is acting pic.twitter.com/GMFBcRRLhO

— CR1337 (@cryptonator1337) July 23, 2020
The tweet garnered a lot of attention with multiple followers chiming in to criticize both companies. They argue that BNB doesn't belong anywhere on a DeFi ranking list.
CMC Quickly Backtracks
Just a matter of hours after the initial BNB listing, the token suddenly disappeared from the top spot. BNB now doesn't appear anywhere in the DeFi section. A commenter in the above tweet pointed out the removal at around 09:00 GMT. BeInCrypto contacted both Binance and CoinMarketCap for comment on the changes. A spokesperson for CMC responded with the following statement:
"Like any of us, the people that work at CMC are human. The addition of BNB to the CMC DeFi page was a case of human error, and when it was pointed out to CMC, we rectified that error. We want to underline again that we maintain our neutrality from our parent company, and strive to showcase the crypto revolution to the world with accurate and relevant data."
However, the claim that the ranking was a simple teething mistake for a new feature did not go down well. The crypto community decried Binance's influence over CoinMarketCap using it to shill its own cryptocurrency. Others stated that they had previously or would immediately stop using the service to reference prices and other industry metrics.
Is BNB a DeFi Project?
Just how does the industry define DeFi? Some reason that a broad definition would indeed include BNB since it's central to the operation of the Binance Decentralized Exchange. Meanwhile, others argue that BNB is run by a centralized exchange and is clear evidence that the crypto should not be lumped in with Compound, Maker,
DAI
, and others. The primary distinction for critics is the reason for a token's existence in the first place. DeFi sector tokens serve little other purpose aside from their use in decentralized financial applications. Even the contrarian, long-time cryptocurrency observer, and programmer Udi Wertheimer stated that the Binance Coin listing was consistent with other so-called DeFi project rankings from CMC. He responded with:
"In what way is 0x "DeFi" and BNB isn't?"
According to the statement received by BeInCrypto, the CMC spokesperson explained how the company defines DeFi:
"In regards to the methodology of our DeFi page, we wanted the definition of "DeFi Protocol" and "DeFi token" to be as limited as possible, as the page would be meaningless if we started to have a wide definition of the term. Arguably all crypto-assets can perform the role of a permissionless, decentralized transfer of value, and we wanted the definition of "DeFi" to be stricter than that."
Still a Controversial #1 DeFi Spot
Although Binance Coin suddenly disappeared from the number one spot, many observers still feel that the way CoinMarketCap defines DeFi is inconsistent with how the industry at large does. Replacing BNB is
ChainLink
(LINK), another popular cryptocurrency, not typically referenced in the same breath as DeFi tokens.
ChainLink
appeared as the number one DeFi project when the new ranking launched on July 20. Public speaker and industry analyst Jason Fernandes (@TokenJay) highlighted the new section and the
curious listing of LINK
at the top via his Twitter account.
Chainlink is now the number 1 defi token thanks to coinmarketcap deciding its a defi token and adding it to the list. Tune in next week when Binance coin becomes the second biggest defi token. https://t.co/ccrVBqp06H #CryptoCurrency (from Reddit) pic.twitter.com/idmrFHdHBL

— Jason Fernandes (@TokenJay) July 20, 2020
Fernandes actually went on to speculate that Binance Coin would probably find its way back into CMC's DeFi listings.
Not the First Allegation Against Binance & CMC
Since Binance acquired CoinMarketCap earlier this year, the two companies have faced plenty of criticism. As BeInCrypto reported in May, one of the first changes to the ranking system
seemed to favor Binance
over other exchanges. CoinMarketCap suddenly altered its algorithm. Previously, CoinMarketCap's exchange listing was based on reported trading volume. This favored exchanges promoting dubious trading volumes. Arguably the change was for the better. Relative no-name brands like BKEX, P2PB2B, and LATOKEN were declared leading exchanges based on fake trading volume. This is obviously not an accurate reflection of the industry. Observers continue to question the new CMC owner's motives.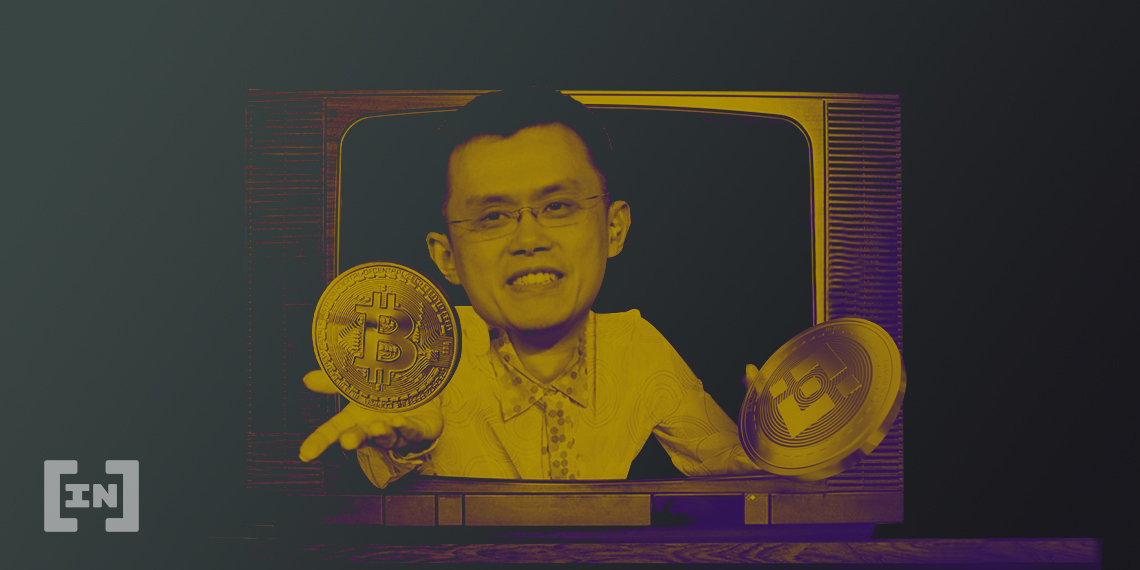 More recently, another algorithm change seemed like a more overt effort to promote Binance at the expense of others. Some of Binance's main competitors dropped completely out of the top 100 following the addition of a 'confidence factor'. Cryptocurrency derivatives platforms came off badly following the change. BitMEX actually fell to 175th position and Deribit to 179. This prompted the
latter to tweet
:
"We are glad to inform you that @CoinMarketCap has ranked Deribit exchange at #179 with a liquidity score of 0. We want to take this moment to congratulate all the exchanges on the list that we've never heard of."
CoinMarketCap has since distinguished between spot exchanges and derivatives exchanges to rank different platforms. Still, that didn't stop industry observers from pointing out that the conflict of interest remains a huge problem.
Disclaimer
All the information contained on our website is published in good faith and for general information purposes only. Any action the reader takes upon the information found on our website is strictly at their own risk.