Coinbase is a US-based multinational cryptocurrency exchange that has won the hearts (and the wallets) of a great proportion of cryptocurrency investors. However, as competition between exchange platforms heats up, does Coinbase still stand out as a prime choice for cryptocurrency investors in 2019?
Update: Read our latest comparative in our article: 11 Best Cryptocurrency Exchanges for Trading Bitcoins
In our Coinbase review, we will break down the platform — widely regarded as the internet's on-ramp for digital money services.
How does Coinbase measure up in this market? Does it enforce KYC on its users? Does it have a strong selection of digital assets? All of this and more will be answered in our unbiased Coinbase review!
What is Coinbase?
Coinbase is a leading cryptocurrency exchange based out of San Francisco, California. The exchange was originally founded by Ben Reeves, Brian Armstrong, and Fred Ehrsam in 2012. Reeves left the company shortly after due to disagreements regarding how the Coinbase business model.
Originally, the exchange only supported Bitcoin (BTC), but later on, Ethereum (ETH), Ethereum Classic (ETC), Litecoin (LTC) and Bitcoin Cash (BCH) were added to the platform — expanding its services to a greater range of users.
Coinbase is fully compliant in running its business within the US and was one of the first in the country to obtain a BitLicense, allowing it to operate in New York as a virtual money business — something few of its competitors have succeeded in matching.

Coinbase has widely been praised for being one of the few blockchain and cryptocurrency companies pushing for better regulation and more transparent legislation in the industry while helping to improve blockchain education and adoption.
Coinbase has a strong presence internationally — with a global footprint spanning some 33 countries, and more than 20 million users worldwide.
| | |
| --- | --- |
| Mobile Options | Yes |
| Exchange Type | Centralized Broker |
| Company Country | US |
| Exchange Launch | 2012 |
| Deposit Methods | Cryptocurrency/Fiat |
| Withdrawal Methods | Cryptocurrency/Fiat |
| Withdrawal Limits | |
| KYC | Required |
| Number of Assets | <20 |
| Areas of Operation | Canada, Europe, U.S. and United Kingdom |
| Security | High |
| Reputation | Excellent |
| Fiat Payments | Yes |
| Website | coinbase.com |
Coinbase Trading Features
Coinbase follows a business-to-customer (B2C) business model where they directly sell and buy the supported cryptocurrencies to and from their customers. This lets Coinbase segregate its range of services across different products, allowing it to best serve its diverse customer base.
The exchange's basic brokerage services are handled under Coinbase Consumer, which offers consumers a place to instantly purchase cryptocurrencies directly from Coinbase. Here, consumers are welcomed by a user-friendly interface, making it ideal for inexperienced buyers and sellers.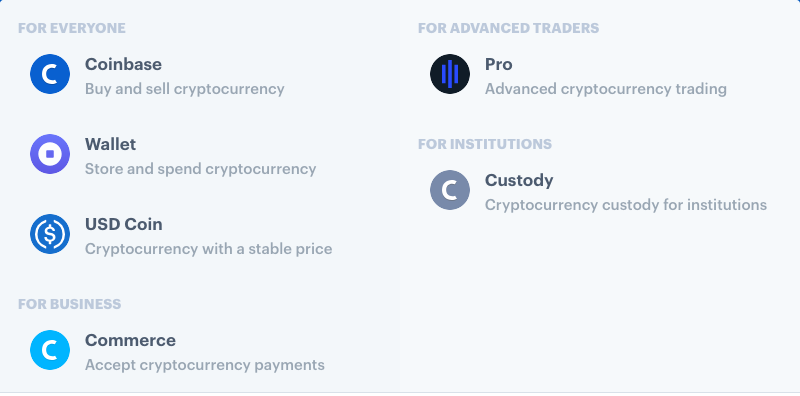 On the basic platform, Coinbase offers very limited charting features. It only shows the price movement of a chosen digital asset, while more complex features are reserved for its Coinbase Pro platform.
Coinbase also has a 'Convert' feature that gives its users the ability to directly convert their cryptocurrencies into other cryptocurrencies seamlessly — without the challenges this would otherwise bring.
Despite the simplicity, Coinbase does allow its consumers to create customizable watchlists, enabling them to track the price movements of any particular crypto asset that they choose over time.
Advanced charts with market data and advanced order-execution features — such as limit orders, market orders and stop orders — are made available through two additional Coinbase platforms designed for advanced users: Coinbase Pro and Coinbase Prime.
Both of these advanced platforms offer advanced peer-to-peer exchange feature while still retaining the high liquidity that Coinbase's basic trading platform offers.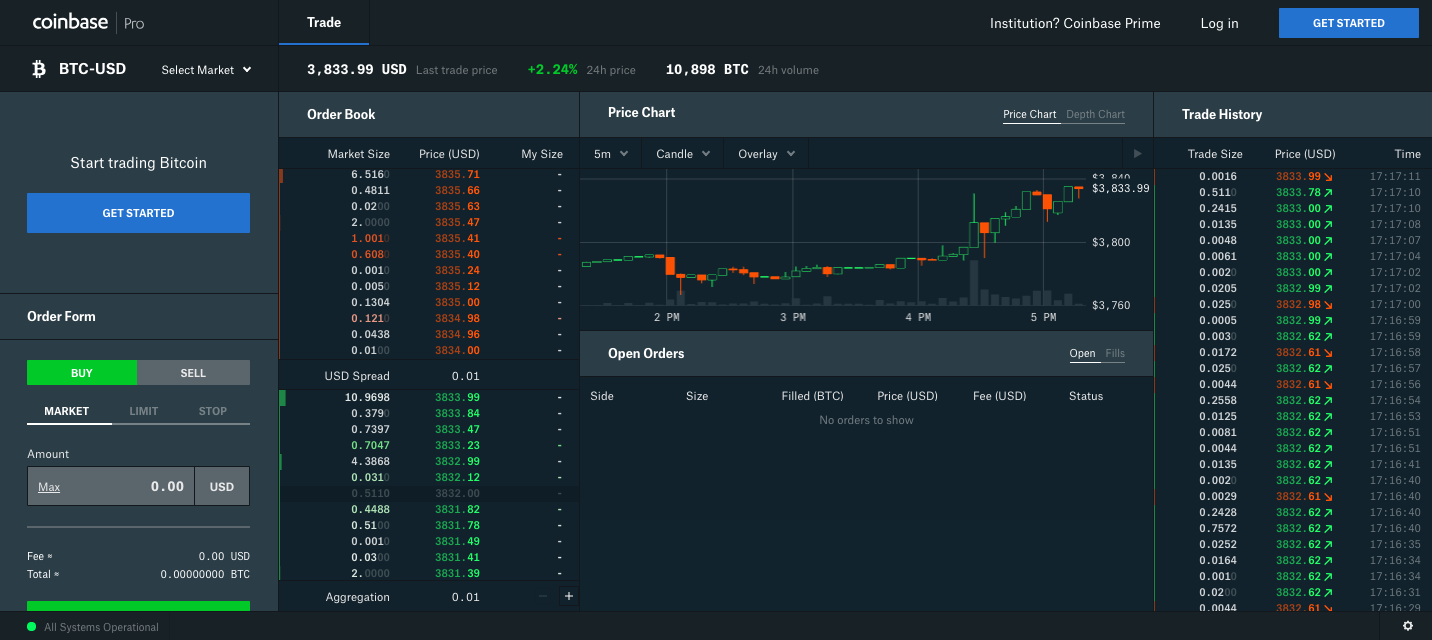 In addition to this, Coinbase provides wallet services via Coinbase Wallet — formerly known as Toshi. This is a fully featured wallet that supports a variety of cryptocurrencies, as well as non-fungible tokens (NFTs) and ether-based Web 3 Decentralized Applications (DApps)
Coinbase has mobile apps for both its trading platform as well as its multi-currency wallet. Both of these apps are available for Android and IOS devices, ensuring that Coinbase products are available to practically everyone.
Additional Coinbase Products & Features
As discussed previously, Coinbase offers six products. One of these is called Coinbase Pro, which came into existence after Coinbase retired an earlier iteration of a similar product known as GDAX.
Before GDAX was retired, Coinbase merged it with Paradex — a startup based out of New York, Chicago and San Francisco. Paradex was a pragmatic hybrid crypto-trading solution and a relay platform. Post-acquisition from Coinbase, it was merged with GDAX and rebranded into Coinbase Pro.

Coinbase Prime
Coinbase allows institutional investors to easily operate their accounts and access the same diversified liquidity pool underpinning all Coinbase products through its exclusive platform, called Coinbase Prime.
USDC
Coinbase launched its own stablecoin called USDC in the last quarter of 2018. USDC is fully collateralized, pegged to the US Dollar, and is based on the open-source fiat stablecoin framework developed by the CENTER Consortium.
The CENTER Consortium is a joint venture between Coinbase and Circle which aims to bring cryptocurrency to the masses and establish a standard that allows people to easily transact online.
Coinbase Earn
Coinbase Earn is an invite-only educational platform designed to impart knowledge about crypto to the general public and budding developers while rewarding them for completing various quizzes and educational tasks.

Coinbase Earn was launched with information tasks and information about ZRX token, the native token of the 0x protocol. The repertoire of tokens and assets discussed is likely to be expanded as the platform matures.
https://twitter.com/HODLonasec/status/1099378572744105985
Coinbase Custody
Coinbase Custody aims to safeguard the cryptocurrency assets of financial institutions and hedge funds that have business accounts with Coinbase, affording these customers the security needed to secure and manage large crypto portfolios.
Coinbase Fees
Considered somewhat of a 'premium' exchange, Coinbase doesn't have the lowest fees in the business — but it's fees are reasonable enough to keep it competitive with similar platforms such as Coinmama.
Despite being one of the easiest brokers to use, this property does not extend to how Coinbase charges its fees — since, rather than charging a single fee, Coinbase has opted to charge two separate fees on all digital currency purchase or sell transactions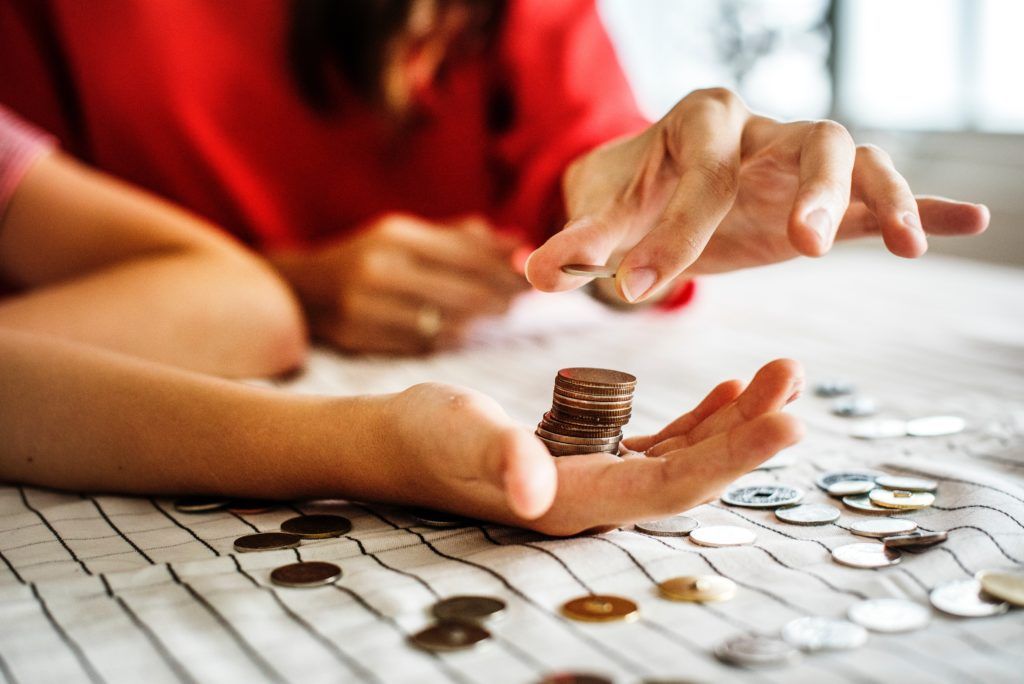 Whenever a digital currency is purchased or sold on Coinbase, a spread of 0.50 percent of the order amount is charged, plus an additional flat fee tied to the transaction amount. For transactions equal to or less than $10, the flat fee is $0.99, equivalent to almost 10 percent of the transaction.
For higher purchase amounts, the flat fee as a percentage of the transaction reduces. For example, for transactions between $50 and $200, a flat fee of $2.99 is charged, equivalent to as low as 1.5 percent of the transaction amount.
To complicate things further, the flat fee above is only charged if it exceeds a third type of fee known as the variable fee.

These variable fees are charged based on the payment method used to purchase digital currencies and can range from free to as high as 3.99 percent per purchase. This fee schedule is arranged as follows:
Canada and Australia: 3.99 percent for credit/debit card buys
Europe: 1.49 percent for standard buy/sell, 3.99 percent for instant buyers using credit/card and free/€0.15 for SEPA (in/out)
Singapore: 1.49 percent for buy/sell and 3.99 percent for credit/debit card buys
UK: 1.49 percent for standard buy/sell, 3.99 percent for instant buyers using credit/card and free/£1 for bank wires (in/out)
The US: a base 4 percent fee is applied to all transactions, but Coinbase included a complicated waiver system, which essentially reduces the 1.49 percent for purchases from a bank account or Coinbase USD wallet, 3.99 percent from a credit/debit card, $10 ($25 outgoing) for wire transfers, whereas ACH transfers are free.
Overall, for an exchange looking to position itself as the internet's most user-friendly on-ramp for mainstream cryptocurrency investors, it does a poor job of making its fee system equally simple.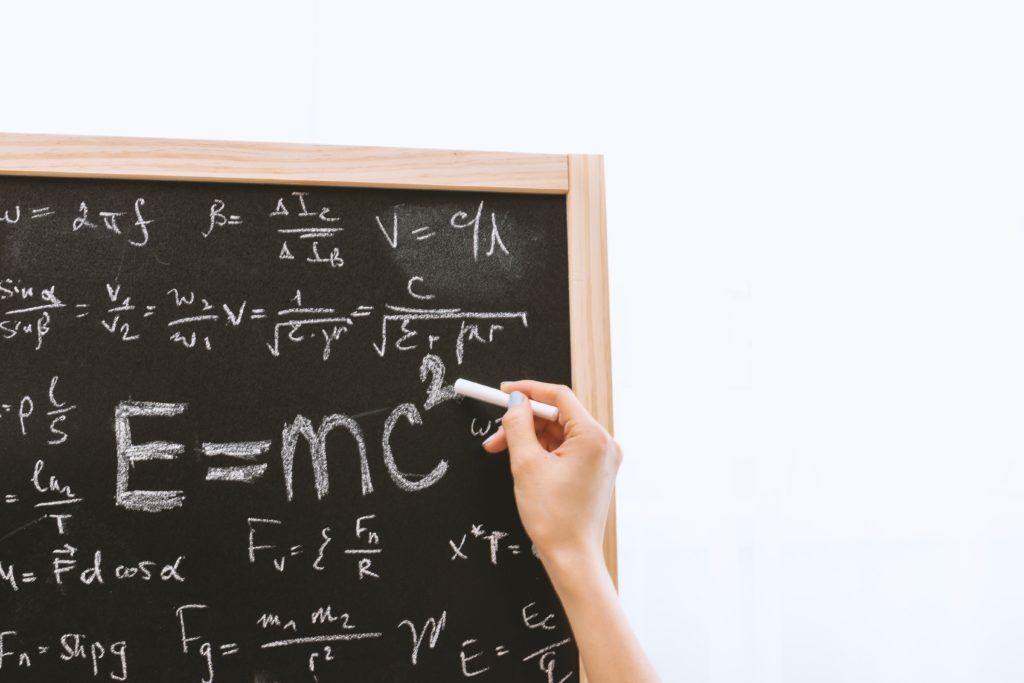 Coinbase's fee schedule is needlessly complicated and certainly not something you would expect from an exchange mostly targeting casual investors. However, the platform does (somewhat) redeem itself by offering free PayPal withdrawals, allowing users to quickly extract their balance without hassle — though this option isn't available for deposits.
Note that these fees only apply to the buying and selling on Coinbase. Its sister exchange, Coinbase Pro, uses a volume-based fee schedule.
Coinbase Transfer Limits
Coinbase features a tiered user account system with a total of three account tiers based on the depth of ID verification performed by the user.
Each of these levels entitles the user to a higher buying and selling limit.
When it comes to funding and withdrawing, ID-verified users with correspondingly-leveled accounts have the option to deposit funds through any supported cryptocurrencies, ACH and SEPA transfers, direct bank transfers, and credit/debit cards.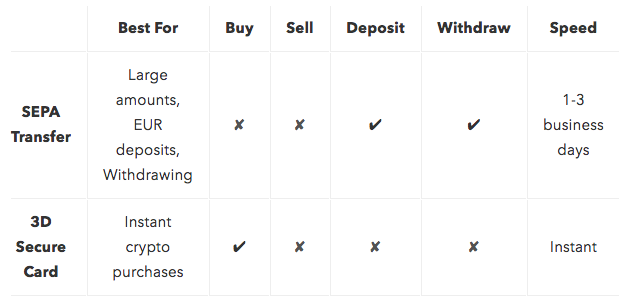 For withdrawal, buyers can also use Paypal in addition to the methods mentioned above.
Since Coinbase is a regulated platform, users cannot make purchases without first passing an ID verification. However, basic functionality such as receiving payments and trading is available without verification.
Users can upgrade their account to level 1 by providing basic information, such as a phone number, and linking bank accounts. The amount a level 1 account can purchase and withdraw is tied to the individual account activity and starts off under $1,000.
For US customers that have attained a level 2 account, this daily purchase limit is increased to $25,000.
However, to transact on the blockchain itself and to further relax account limits, customers will need to upgrade to a level 3 account by completing all available verification steps on Coinbase.
Coinbase imposes no upper limit to the amount of fiat or cryptocurrencies that consumers can deposit to their account, unlike withdrawal limits which vary by account verification level.
For Coinbase Pro accounts, the withdrawal limits are more relaxed at $10,000 per day for verified accounts.
Asset Selection
At present, between Coinbase Consumer, Coinbase Pro, and Coinbase Prime, there are a total of 18 digital assets available to trade. The available digital assets are:
Basic Attention Token (BAT)
Bitcoin (BTC)
Bitcoin Cash (BCH)
Bitcoin Satoshi's Vision (BSV)
Civic (CVC)
district0x (DNT)
Ethereum (ETH)
Ethereum Classic (ETC)
Golem (GNT)
Loom (LOOM)
Litecoin (LTC)
Maker (MKR)
Circle (USDC)
Zcash (ZEC)
Zilliqa (ZIL)
0x (ZRX)
XRP (XRP)
Coinbase makes an announcement every time a new cryptocurrency is added.  

Due to liquidity-related issues, some of these assets are present on one platform while being absent in another.
However, once the newly acquired Paradex platform is fully integrated and migrated, it will bring in hundreds of new tokens to all Coinbase platforms.
As of October 2018, Paradex completed its migration to 0x protocol version two. This opens up a host of new possibilities including the re-enabling of tokens that were previously incompatible with the previous version of the 0x protocol.
When it comes to listing new assets on their platforms, Coinbase follows the recommendations of its own internal asset selection committee based on its Digital Asset Framework.

Coinbase plans to add more digital assets to its platforms in the near future. Each new asset recommendation is based on multiple factors — such as the asset's market liquidity, capitalization, volatility, and community support — ensuring only proven assets are listed on the platform.
Coinbase Trading Volume
Data from third party API and research firms indicate that, despite being one of the leading licensed exchanges within the US, Coinbase suffered a massive decline in trading activity throughout 2018 — losing as much as 86 percent of its trade volume in the past 12 months.
At its peak earlier that year, Coinbase processed nearly $21 billion worth of trades — a figure that had dropped to a mere $3.9 billion by the end of July.

it should be noted, however, that — since Coinbase is essential a cryptocurrency broker — trades are less subject to liquidity restrictions. This is because Coinbase will always purchase your BTC from you at just below market rate.
Current data for the trade volume in Coinbase Consumer is unavailable. Nevertheless, Coinbase Pro's trade volume is currently sitting at close $2 billion per month — placing it as the 32nd largest exchange by volume.
Despite its dwindling trade volume, Coinbase still offers its users a high level of liquidity for their assets and users rarely report issues with being able to buy in or cash out their funds.
Coinbase Reputation
Currently, Coinbase has a Trustpilot rating of just 1.4 out of 10 — one of the worst we have seen for a cryptocurrency exchange. This signifies that Coinbase, though somewhat popular, suffers from a wide range of service-related issues that makes it quite unpopular among experienced traders.
Instances of accounts being frozen randomly, lack of user control over hot wallet funds, and less-than-stellar customer service are all issues affecting the reputation of Coinbase.
Beyond this, users complain about the strict ID verification requirements put in place by Coinbase.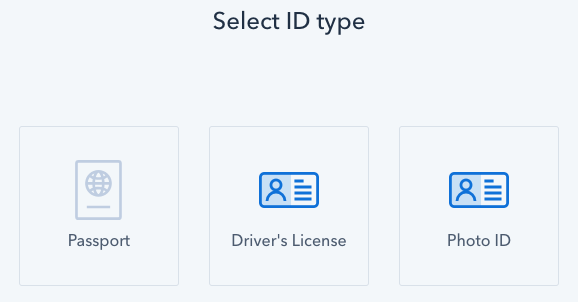 Their image took a major hit in early 2018 when the number of user complaints increased by 100 percent citing issues with overcharges and major delays in order processing — something most exchanges faced at the time. Users who had earlier traded on their platform began reporting instances of being overcharged and double charged by their banks and on their credit/debit cards.
Coinbase responded by pointing the finger at the credit card companies and claiming that the overcharges were caused by changes made in the merchant category code (MCC) for cryptocurrency trades. This further damaged their reputation as users demanded that Coinbase should have taken responsibility for the errors and fixed them preemptively.

Despite all this, Coinbase still remains one of the safer places for newcomers to make their entry into the world of cryptocurrency.
The fact that Coinbase was initially incubated through Y Combinator gives some confidence to its consumers. Furthermore, Coinbase enjoys the confidence of investment firms including Union Square Ventures, Andreessen Horowitz, and Ribbit Capital — further strengthening its position in the industry.
The cumulative weight of its institutional investments, flawless security history, and huge user-base make Coinbase a force to be reckoned with in the industry — touting a level of prestige few can match.
Is Coinbase Safe?
All Coinbase products are protected by device-based two-factor authentication (2FA), which can be performed through mobile devices using SMS verification or using a one-time-passcode (OTP) supplied via Google Authenticator or Authy.
Coinbase also employs the use of email verification for all withdrawal attempts from an account. This serves as the first layer of security for the protection of customer funds.
Another nifty security measure on Coinbase is the generation of a new address for each new transaction, offering its consumers a basic level of privacy by preventing address reuse. Users also have the ability to create new addresses at will through the tools provided under 'Recurring Transactions'.
Coinbase also allows its users to track the login activity of their account by tracking the IP addresses that were used to sign in. However, all data is protected from prying eyes due to SSL encryption — meaning only the account owner can see this history.
Coinbase claims that 98 percent of its consumer funds are stored offline in cold storage and backed up securely at different geographical locations, making cyber-security threats practically futile. For enhanced security, it splits the backup data with redundancy, AES-256 encryption, and clone it to various FIPS-140 USB drives — arguably the most bulletproof system we have seen.

Coinbase used to support multi-sig vaults (secured wallets) but, since April 2018, it stopped providing this functionality to their wallets.
In the past, Coinbase had suffered from numerous allegations from customers who claimed that their funds were stolen or their accounts hacked. However, Coinbase refutes these claims, arguing that any lost funds were the result of social engineering or the customer's computer being breached.
For Coinbase consumers based in the US, the funds held in their accounts are insured by FDIC insurance — up to a maximum of $250,000. International users do not enjoy the same insurance.
All fiat currencies deposited to Coinbase are held in custodial bank accounts or in U.S. Treasuries, which Coinbase customers can claim from if the company fails or is ever compromised.
Note that, despite these security measures, the Coinbase hot wallet is still prone to online attacks and users must exercise caution when storing any assets in any online wallet — including Coinbase's — for any period of time.
Coinbase Withdrawal Time and Options
Coinbase allows its customers both inside and outside of the US the ability to sell and withdraw their funds to PayPal instantly — and is one of the few exchanges to support PayPal.
When it comes to ACH transfers for its US-based customers, withdrawals may take between 1-3 business days on average — though there have been numerous user reports of this taking longer than expected.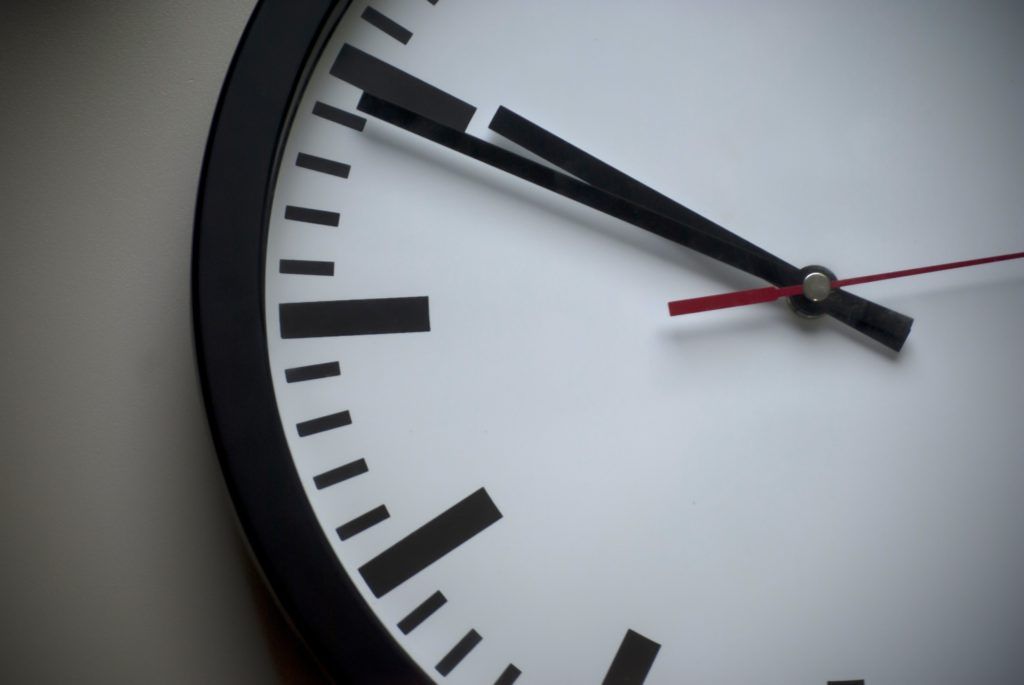 Coinbase supports SEPA, EFT, and Interac transfer methods for all its Canadian and European customers. Depending on the selected withdrawal method, these transfers can take anywhere between 1 to 5 business days. In our experience, SEPA transfers within the EU generally take one business day.
For all other international withdrawals, Coinbase allows withdrawals (and deposits) to banks compatible with SWIFT. This method of deposit and withdrawal is the slowest offered by Coinbase, taking 3 to 15 business days to process.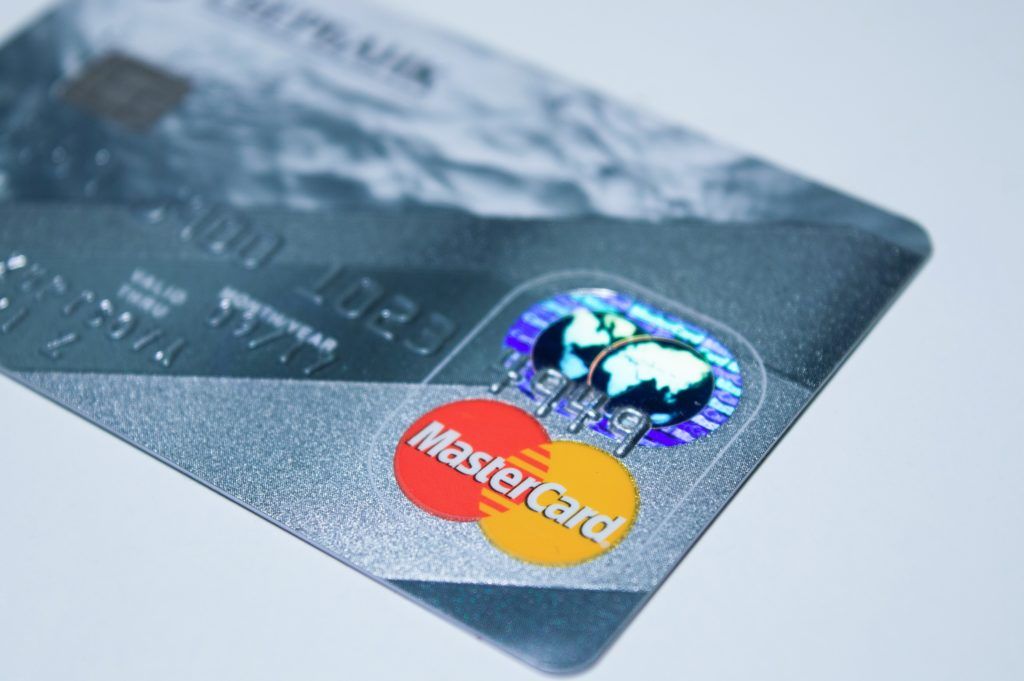 Beyond these methods, Coinbase also allows its US-based customers to connect their wallet balances to Shift Card — a Bitcoin-based debit card created in a partnership between Coinbase and VISA for use within the US and internationally, wherever VISA is available. However, Coinbase recently announced that it will retire this program and all Shift Cards will be deactivated after April 11, 2019.
Who Does Coinbase Report To?
Coinbase operates under multiple jurisdictions internationally. As a result, consumers from different countries are bound by different laws.
Within the borders of the US, Coinbase is registered as a Money Services Business and reports to the Financial Crimes Enforcement Network (FinCEN).
Apart from that, Coinbase is either listed as a money transmitter or a payment instrument seller with individual state financial authorities. Coinbase has licenses to conduct business in every state of the US. Consequently, it has to report to the financial authority for each state.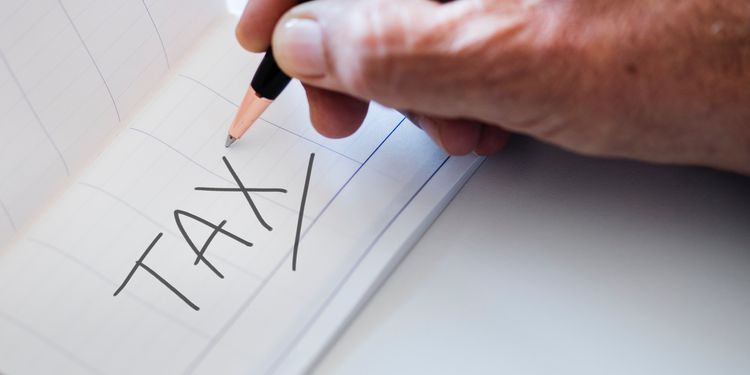 Coinbase operates in multiple countries in Europe and, as discussed earlier, is bound by the laws of GDPR. This affords residents of the EU much greater privacy than users from other countries.
Coinbase does not have to get certified nor does it have to possess any license to reflect its compliance with GDPR laws. The company simply makes a legal commitment to extend the benefits of the GDPR laws to all its customers who are European Economic Area (EEA) residents. Any complaints pertaining to how Coinbase adheres to GDPR laws should be reported to the European Data Protection Supervisor (EDPS).
The company is liable to report all US-based accounts with balances exceeding $20,000 to the Internal Revenue Service (IRS) and is one of the few exchange platforms to send its users 1099-K forms to report their taxable earnings.
Coinbase Customer Support
In order to quickly address all user complaints, Coinbase operates both US and UK-based phone support lines. Additionally, Coinbase also features an extensive online knowledge base which acts as the first line of support online.
Combined, the knowledge base and telephone support are sufficient for the great majority of issues, though some users have reported that telephone support staff lacks the knowledge required to solve complex issues.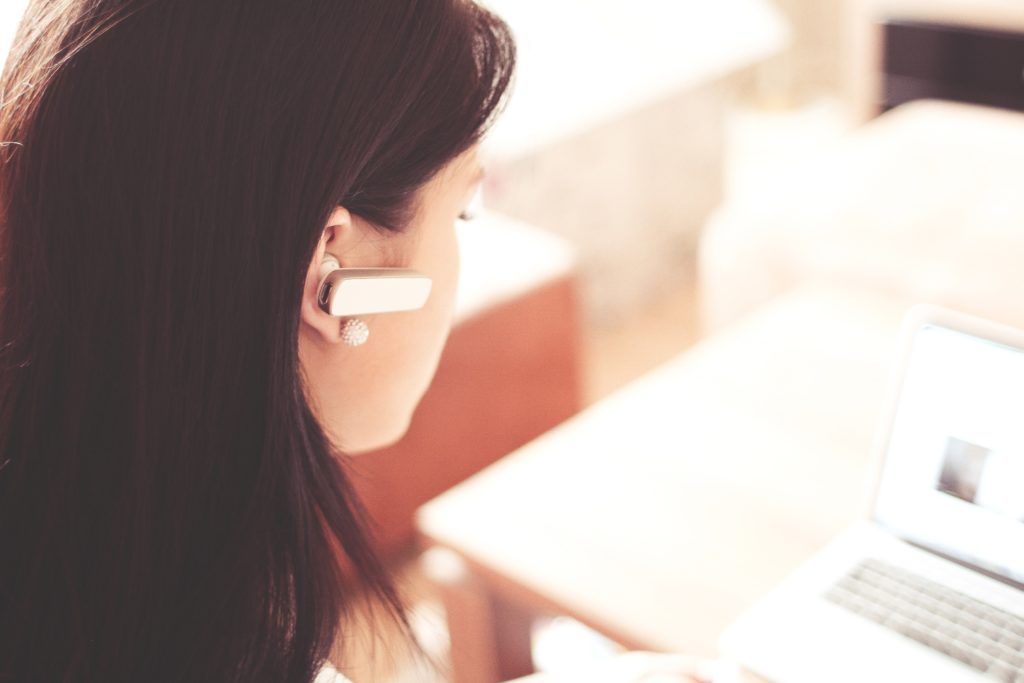 The best way to get a response from Coinbase is through its support desk, where the expected response time is typically between 48 and 72 hours — though can be significantly longer for challenging issues.
Users have also complained that, on a few occasions, when they are attended to by an agent either online or on the phone, these agents provide canned responses rather than actually addressing the problem properly.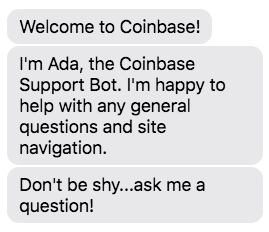 The overall poor customer support from Coinbase has earned it numerous negative review from its users, despite the company claiming to improve this department in 2017.
Overall, it appears Coinbase's customer support has deteriorated in recent years and had gone from being arguably best in class to being below average, at best — not the best look for a supposedly user-friendly platform.
Our Review
Broadly speaking, Coinbase is still a popular choice among crypto-enthusiasts as well as newcomers. Despite shortcomings in the customer service department, Coinbase has maintained an excellent service record across all its platforms.
Though it executes far fewer orders than some of the biggest industry players, it is able to quickly fulfill most orders on the platform and is suitable for those looking to quickly trade cryptocurrencies without hassle.
Despite having a relatively small number of digital assets available for trade on the platform, Coinbase has won the trust of over 13 million users and has integrated its payment platform with more than 48,000 businesses worldwide.
In the coming years, Coinbase Inc., as a company, must focus on scaling all its platforms, expanding its business into newer territories, and addressing its aging security features.
It remains to be seen what role Coinbase will continue to play in the mass adoption of cryptocurrencies but, for now, the platform is doing an excellent job as an on-ramp for new users and must be commended for its role in helping shape the regulatory landscape.
Disclaimer
All the information contained on our website is published in good faith and for general information purposes only. Any action the reader takes upon the information found on our website is strictly at their own risk.