Recently, Coinbase went public on the Nasdaq. This landmark moment has spurred other companies to consider going public as well.
While Coinbase is the first cryptocurrency exchange to go public, it probably won't be the last. At least five other crypto start-ups are already considering similar moves.
Cryptocurrency companies including Kraken, eToro, BlockFi, Bakkt, and NFT Investments, have all hinted at possibly going public in the near future.
Kraken
Kraken, like Coinbase, was born in the United States. Many expect it to be the next crypto exchange to hit public markets. According to reports, it has a $20 billion valuation. Shortly before Coinbase went public, CEO Jesse Powell said in an interview with CNBC:
"We're looking at being able to go public sometime next year. It would probably be a direct listing, similar to Coinbase."
Like Coinbase, Kraken also enjoyed record volumes in the first quarter of this year. Moreover, since the second half of 2020, the number of new users of the platform has quadrupled. Despite the announcement, Powell also said the company is in no rush. Instead, it intends to check how Coinbase is doing first.
eToro
The Israeli brokerage app eToro announced its intention to go public in March. This may become possible thanks to a recent $10 billion merger.
To this end, the company will merge with a special-purpose acquisition company (SPAC), backed by SoftBank and banking entrepreneur Betsy Cohen, called FinTech Acquisition Corp. Following the event, the current eToro stockholders will retain approximately 90% of the company's ownership. The merger will be complete in the third quarter of 2021.
eToro is one of the first regulated brokerage houses in Europe, creating a bitcoin offer in 2013. In 2020, it received a broker license from the American regulator FINRA. This allowed the company to expand its offer to the US market.
The company is often compared to the Robinhood app, which also offers cryptocurrencies. Robinhood also announced its intention to go public in March.
BlockFi
Rumors about BlockFi entering the stock market started circulating in July 2020.
The company then posted a job advertisement for a Chief Financial Officer. The posting said that the person would "lead and position the finance team to late-stage investments, acquisitions and/or IPOs."
BlockFi's CEO Zac Prince announced that the company may go public in the second half of 2021.
BlockFi was founded in 2008 and allows users to create an account that earns interest in cryptocurrencies. In addition, it offers loans secured by digital currencies. In March 2021, the company raised $350 million in funding, and its valuation increased to $3 billion.
NFT Investments
A few weeks ago, no one had heard about NFT Investments. When the company announced its IPO in London on April 1, some thought it was just a joke.
However, on April 13, it turned out that these were not off-hand comments. The startup specializing in non-fungible tokens (NFTs) raised $48 million by listing on the Aquis Stock Exchange Growth Market in London.
NFT Investments was founded by the co-founders of Argo Blockchain (ARB), which is listed on the London Stock Exchange.
Bakkt
Bakkt revealed it is going public in January this year. Its debut on the New York Stock Exchange is planned through the merger of SPAC with VPC Impact Acquisition Holdings. The transaction will be worth approximately $2.1 billion.
Bakkt, owned by the Intercontinental Exchange (ICE), only launched its market last year after numerous delays. Its valuation, however, would mean high returns for the current shareholders who have invested nearly $300 million in the platform.
The transaction is expected to end in the second quarter of 2021. The merged company will be listed as Bakkt Holdings, Inc.
Other potential candidates
IPO rumors are often linked to the Winklevoss brothers exchange, Gemini. While the brothers have discussed a possible IPO, reverse merger, or SPAC, they haven't confirmed any specific decisions.
Binance is also considered a probable candidate. However, in a recent interview with Bloomberg, the company's CEO, Changpeng Zao, firmly ruled out an IPO. CZ claims Binance is self-sufficient in cash and prefers to focus on growth:
"We're not really short on funds. We're surviving OK and we're growing very healthily and organically so we don't have any plans for an IPO."
Crypto IPO performance
Crypto companies' interest in IPOs is somewhat determined by the performance of those who have already listed. Interest in public listings spiked as Coinbase made its big move, but this could change depending on how their stock does.
In the past, other crypto-related businesses have seen harsh responses when going public. In 2019, crypto-mining company Canaan Creative's IPO fell below expectations during its debut.
Other factors also play a part in bringing these companies to stock exchanges. In 2020, crypto mining hardware producer Bitmain was advised to rescind its IPO due to associations with a Ponzi scheme.
While announcements have been made, which IPO plans will go ahead is still to be seen.
Disclaimer
All the information contained on our website is published in good faith and for general information purposes only. Any action the reader takes upon the information found on our website is strictly at their own risk.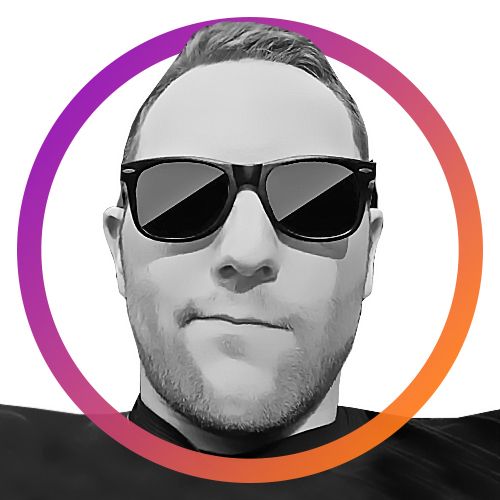 Travelling, diving, cryptocurrencies, blockchain, mining. A supporter of the idea of decentralization. Up to date with the cryptocurrency market for about 3 years. Privately...
Travelling, diving, cryptocurrencies, blockchain, mining. A supporter of the idea of decentralization. Up to date with the cryptocurrency market for about 3 years. Privately...
READ FULL BIO
Sponsored Sponsored