Major cryptocurrency exchange platform Coinbase faces criticism for its promotion of the Ethereum Name Service. The trading venue added support for .eth names to its
wallet
application earlier today.
The Ethereum Name Service is an effort to make the cryptocurrency experience more user-friendly. Those behind it believe it will help promote adoption by allowing the use of human-readable addresses in the place of long, confusing, and easy to misread strings of numbers.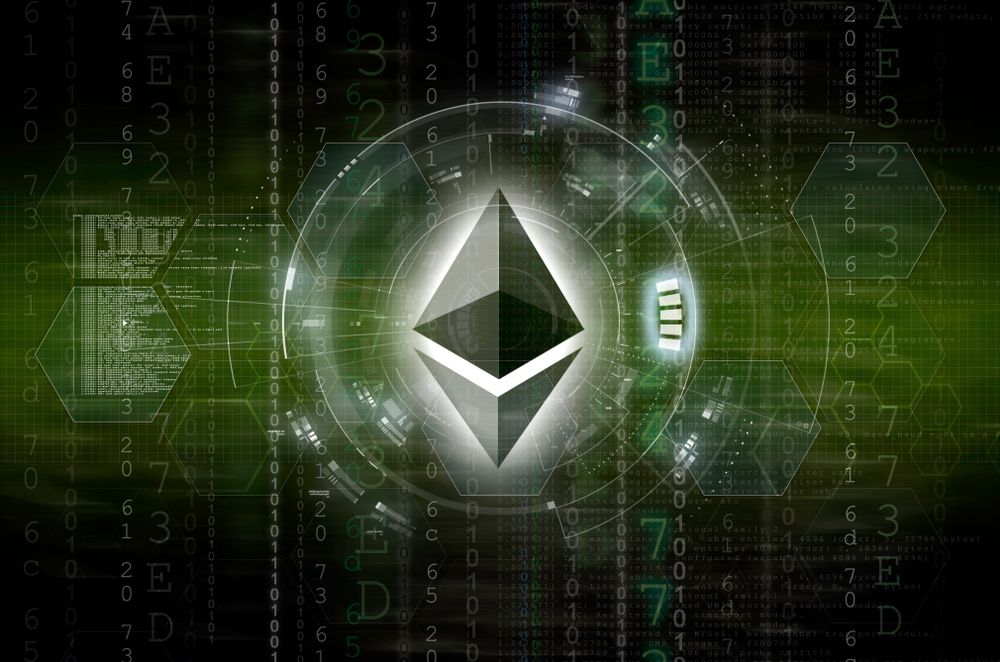 The Problem With the Ethereum Name Service
A recent article in
Decrypt
exposed a
pretty big flaw
with the Ethereum Name Service. [Decrypt] Using blockchain data, the reporter was able to link various high-profile individuals to .eth names. This made it possible to connect these individuals to all kinds of financial activity. The article details business deals, salary payments, and other sensitive details. It even claims "stalking" can occur in some cases. Obviously, knowing that someone has access to a huge amount of cryptocurrency might make them a target. The task of linking an individual to their exact holdings, business interests, and even location is made even easier given the fact that prominent cryptocurrency industry personalities
openly display
their .eth name on Twitter. Although this .eth name is not often used for anything but receiving payments, the address that the individual registered the human-readable name with is often much more active. Samson Mow, chief strategy officer at Blockstream, criticized
Coinbase's
recent endorsement and support of the privacy-leaking service earlier today:
Article comes out revealing how .eth names expose private data of thousands of Ethereum users. A week later, Coinbase adds and encourages their users to use .eth names. Coinbase in top form as usual! 👌🤦‍♂️ https://t.co/J02er0b2Fp

— Samson Mow (@Excellion) February 27, 2020
Should Coinbase Promote .eth names?
Coinbase announced its
support of the Ethereum Name Service
in a recent blog post [Coinbase]. The company has added the service to its standalone Coinbase Wallet application as well as made changes to support the human-readable names at the exchange itself.
[jnews_block_28 second_title="Featured Stories" header_type="heading_5″ number_post="3″ boxed="true" show_border="true"]
In the post, the trading venue states that the addition comes at the request of users who dislike using lengthy traditional public keys. It argues that such "improvements" will drive adoption by making it easier for the average user to send and receive cryptocurrency. Obviously, the company is correct there. Public keys are cumbersome and efforts to simplify send addresses should be welcomed. However, Coinbase makes no mention whatsoever of the recent privacy concerns associated with the Ethereum Name Service.
To not include some sort of disclaimer about using the service, or perhaps information about improving financial privacy when creating
Ethereum
names, seems pretty irresponsible. That said, exchanges have been anything but bastions of the privacy cause of late. Growing numbers of exchange platforms going on the offensive against coin mixing services show that preserving user anonymity is far from top of the agenda at trading venues. As
BeInCrypto
recently reported,
Binance
Singapore
blocked a user's withdrawals
following their use of a privacy-focused wallet. The wallet, called Wasabi, has a coin mixing service built into it as well as other features to cloak a user's identity. Other exchanges have since enforced similar policies too.
Disclaimer
All the information contained on our website is published in good faith and for general information purposes only. Any action the reader takes upon the information found on our website is strictly at their own risk.