The Digital Currency Research Institute within the People's Bank of China has issued a statement further complicating our expectations for blockchain adoption in the country.
There has been consistent media buzz surrounding China's reorientation towards blockchain as an official state policy. The emerging great power sees the technology as possessing the potential to give it an edge in today's fast-changing global economy. That's why China plans on releasing its own digital currency, called the DCEP,
sometime in the near future. 
Although China has been committed to blockchain
ever since President Xi officially committed to it
, there was always uncertainty surrounding how far it would go. Would China replace its entire payment infrastructure and transition it to blockchain?
According to a published paper
by the Digital Currency Research Institute, it does not plan to use blockchain for traditional payments. Instead, blockchain's use in the country will focus on settlements, trade financing, and the property market.
Just in: the Digital Currency Research Group from China Central Bank just posted an article , saying that "due to the conflict between blockchain decentralization and central bank centralization, they don't recommend to change the traditional payment system with blockchain. pic.twitter.com/CBOhO8ymQJ

— BlockBeats (@BlockBeatsChina) February 21, 2020
Cashless options like
WeChat and AliPay
already dominate everyday payments in China. Given that there is no imperative for transitioning to blockchain in these areas, the state has instead focused on bringing the technology to large-scale dealings in the economy. These often include areas were paperwork and complications often hamper efficiency, like in the realm of foreign currency trading. Although the latest comments by the Digital Currency Research Institute do not indicate a reversal of previous policy, they clarify the explicit goals of
China's blockchain dream
. It's clear that adoption will come on the institutional level—for example, BeInCrypto reported last year of the government's blockchain-based platform for paying bills
which is currently live in Zhejiang province.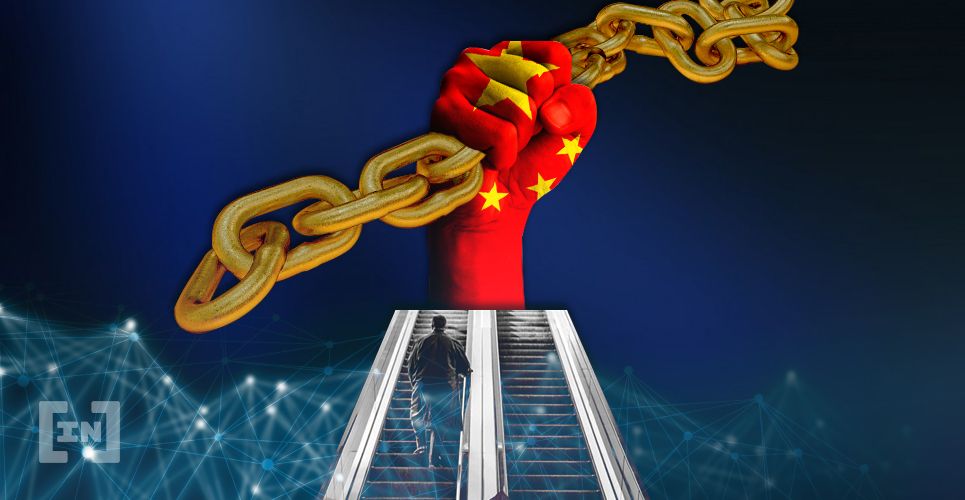 All of this underscores China's firm position on being for "blockchain, not cryptocurrencies." This signature policy has been enumerated many times by state censors, and it illustrates a deep problem for the industry globally. Although China leads the world in adoption currently, maybe someday it will realize that one cannot have secure blockchain-based networks without cryptocurrencies.
Disclaimer
All the information contained on our website is published in good faith and for general information purposes only. Any action the reader takes upon the information found on our website is strictly at their own risk.