ChatGPT claims to have cracked the greatest mystery in the crypto. According to the AI software, it knows the true identity of Satoshi Nakamoto, the creator of Bitcoin.
The chatbot has made forecasts full of statistics to give us its list of Satoshi Nakamoto candidates, accompanying each one with with a statistical probability.
According to ChatGPT, Nick Szabo is the most likely person to be behind Bitcoin. He wins with 30%. Hal Finney and Craig Wright are in second and third place, with 20% and 10% probabilities respectively. Note that there is also a 30% chance that the creator is in fact a group of several creators.
Is Nick Szabo the most Credible Candidate?
Nick Szabo is the most credible candidate for the chatbot, since he is both a cryptographer and a computer researcher. But still, he is one of the few people to have worked on similar projects to Bitcoin.
While these are popular names that have emerged several times, Elon Musk and Steve Jobs are often believed to have been involved in crypto. However, ChatGPT could find no direct "evidence."
Finally, there would is also a 40% probability that Satoshi Nakamoto is of Asian origin. This should come as no surprise as the name has Japanese connotations.
Is There an Individual, or a Group of Individuals, Behind the Pseudonym?
When you think of Satoshi Nakamoto, a second question often comes to mind. Does this pseudonym refer to one very competent person, or group of individuals? Indeed, some consider that several computer scientists are hiding behind the pseudonym of the creator of Bitcoin. This is largely due to the complexity of the code, considered too difficult for a single person.
Thus, ChatGPT thinks rather that a single person would hide behind the pseudonym.
First, in the Bitcoin white paper published in 2008 by Satoshi Nakamoto, the pronoun "I" is used many times. Unless this is meant to be deliberately misleading, it would suggest that only one individual would be behind cryptocurrency.

But again, each time someone was designated as a potential creator of the BTC, at no time was a group of people suspected. Especially since Satoshi Nakamoto refers to a single name, without any collective affiliation.
" Finally, some of the other personalities who were considered potential candidates to be Satoshi Nakamoto, like Nick Szabo and Hal Finney, are individuals rather than groups," claims ChatGPT.
Finally, the AI reminds us again of the probabilities. ChatGPT is 60% certain therefore that Satoshi Nakamoto would be an "I" and not an "us".
However, despite the help of AI, the mystery remains. A heavy veil still weighs on the origin of the creator of the largest cryptocurrency in terms of market capitalization.
At this rate, we're not sure that the mystery will ever be revealed. Even for the language model, it is difficult to provide more than guesswork as answers.
Moral of the story: Satoshi Nakamoto knew how to keep his anonymity even in the eyes of ChatGPT !
Disclaimer
In adherence to the Trust Project guidelines, BeInCrypto is committed to unbiased, transparent reporting. This news article aims to provide accurate, timely information. However, readers are advised to verify facts independently and consult with a professional before making any decisions based on this content.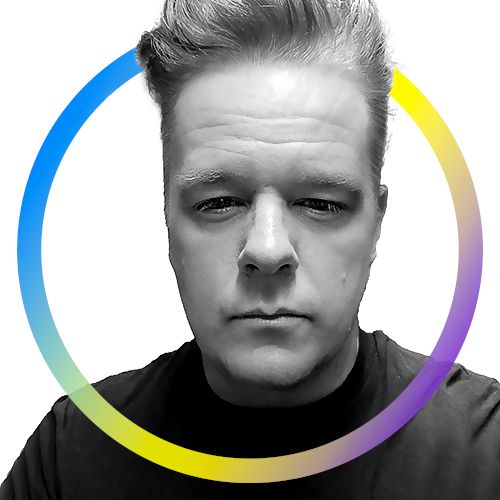 Geraint Price is a graduate of City, University of London's journalism school. He also has a degree in politics and European studies. He is a journalist with over 20 years'...
Geraint Price is a graduate of City, University of London's journalism school. He also has a degree in politics and European studies. He is a journalist with over 20 years'...
READ FULL BIO
Sponsored Sponsored