Binance boss Changpeng 'CZ' Zhao became one of the last men standing at the crypto summit in 2022, notching several notable wins in a year filled with ugly collapses and steep drops in crypto prices.
While 2022 saw the collapse of several crypto firms, none more spectacular than the fall of FTX within a week, CZ seemed to emerge as an industry savior, jumping to bailout struggling firms to prove that crypto has the steam to make it in the long run.
Consolidating Power After FTX fallout
Changpeng Zhao secured a spot at the top of the crypto summit by catalyzing the downfall of FTX, a rival crypto exchange. Its former boss, Sam Bankman-Fried, now faces fraud charges in the U.S.
A damning financial report revealed that a large percentage of the assets of Alameda Research, a crypto hedge fund closely linked to FTX, consisted of FTX's relatively illiquid FTT token.
CZ later tweeted that Binance would sell FTT tokens it received from FTX after exiting its earlier position as an equity holder in FTX. This announcement sparked an FTX bank run and was a turning point in bringing to light serious financial irregularities at the exchange that implicated several executives, including Bankman-Fried.
The former FTX CEO faces two counts of wire fraud and six counts of conspiracy, including those related to money laundering and violating political campaign finance policies. He is reportedly down to his last $100,000, marking a spectacular fall from grace for someone Fortune once speculated could be the next Warren Buffett.
Binance Sustains $1B Withdrawals Following USDC FUD
Changpeng Zhao also proved that Binance could survive mass withdrawals after the exchange processed over $1 billion about two weeks ago. 
Worried customers started withdrawing assets from Binance after CZ announced the temporary pausing of USDC withdrawals until American banking partners opened. USDC is a stablecoin, a type of cryptocurrency whose value is pegged to a fiat currency through algorithms or asset reserves. Clients withdrew $1.14 billion worth of crypto assets out of concern that the exchange keeps assets in different forms than what clients deposited.
At the time, Changpeng Zhao called the surge in withdrawals "business as usual" and recommended that exchanges undergo periodic stress tests to test their ability to process mass withdrawals.
Changpeng Zhao Beefs Up Support for Struggling Crypto Firms
Roughly two weeks after the collapse of FTX, CZ and Binance also launched a $1 billion Industry Recovery Fund to invest in crypto firms which "through no fault of their own, are facing significant, short term, financial difficulties." The fund could expand to $2 billion, Binance said.
Several notable firms contributed funds to the pool, including Jump Crypto, Aptos Labs, and Animoca brands. These participants can invest unilaterally or co-invest in struggling companies. The recovery fund could set the stage for crypto to self-regulate if it remains sufficiently decentralized.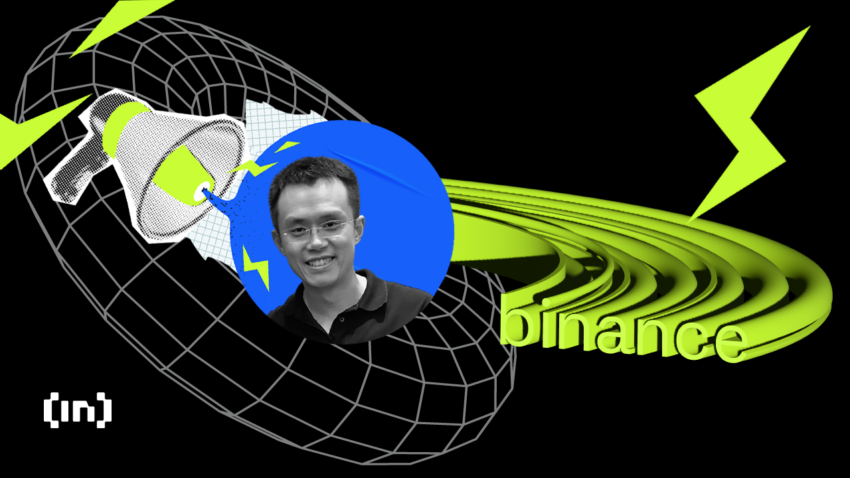 Controversial Proof-of-Reserves Report
When FTX collapsed, CZ called for greater transparency surrounding an exchange's crypto assets.
He later one-upped several rival exchanges by authorizing one of the first Merkle proof-of-reserves audits to prove Binance held customer assets 1:1 and did not lend out customer funds like traditional banks. While the initial report covered BTC-related holdings, Binance said it would add more of its assets in the future. CZ also heeded calls for future audits to include liabilities that would reveal the health of Binance's balance sheet.
While auditing firm Mazars said that the report was an "agreed upon procedure" rather than an audit, it was nonetheless an important step towards setting industry standards for transparency.
Binance Launches Ronaldo NFT Collection to Top BNB Charts
In keeping with the spirit of the 2022 FIFA World Cup, CZ recently celebrated Binance's launch of an exclusive NFT collection commemorating the career of storied football superstar Cristiano Ronaldo. 
The collection comprises several computer-generated statues depicting Ronaldo's football feats from his early career to the present. Sales of the Super Rare and Super Super Rare NFTs accounted for the highest seven-day transaction volume on the BNB Chain in early November 2022.
Binance defied declining interest in NFT collections by marketing the Ronaldo collection through expensive TV advertisements aired in 74 countries during the 2022 FIFA World Cup. Falling crypto prices caused investment in crypto ads to fall drastically from the start of the year, when FTX, Coinbase, and Crypto.com floated ads to millions during the annual NFL Super Bowl event.
For Be[In]Crypto's latest Bitcoin (BTC) analysis, click here.
Disclaimer
All the information contained on our website is published in good faith and for general information purposes only. Any action the reader takes upon the information found on our website is strictly at their own risk.
David Thomas, a seasoned electronic engineer with nine years of expertise, has built a distinguished career by combining his passion for writing with an in-depth understanding of...
David Thomas, a seasoned electronic engineer with nine years of expertise, has built a distinguished career by combining his passion for writing with an in-depth understanding of...
READ FULL BIO
Sponsored Sponsored