Liquid Craft, a new concept for the NFT space that is combining the traditional liquor investment world with blockchain, has just released its debut NFT series Dragons and Bourbon for public sale.
The Dragon and Bourbon series is the introductory step in the project's roadmap to a complete NFT marketplace of international liquor crafters. The marketplace will enable them to showcase their liquid art products to a worldwide audience of customers and also allow collectors to easily purchase collectible liquors.
As a show of appreciation for initial buyers of their NFTs, Liquid Craft is providing substantial airdrops of their native token $CRAFT when it is released at the end of December.
For buyers who are looking to purchase their own Dragons and Bourbon NFT, the minting page is available here.
The preliminary release – Dragons and Bourbon
The first of many releases from the project is titled Dragons and Bourbon. The series is a blend of the traditional liquor investment world and NFTs, both of which have seen some incredible gains over recent years. Each NFT on offer from Liquid Crafts is tied to a collectible bourbon, crafted as part of a one-of-a-kind small batch by international award-winning distillers at The Heart Distillery.
Each bottle of this premium small-batch has been created using the finest home-grown and locally sourced ingredients from the town of Windsor, Colorado.
Due to the limited number of bottles available, the release is limited to a hard cap of 1500 NFTs, which will be split evenly into two tiers, on two separate chains.
Tier One is minted on the Ethereum network with a total of 750 NFTs. Each NFT is backed by a premium bottle of cask strength, 123 – proof, straight bourbon, housed in a stylized modern rounded bottle, at the cost of 0.22 ETH each.
Tier Two is minted on the Binance Smart Chain with a total of 750 NFTs. Each one is backed by a bottle of premium 100 – proof, straight bourbon, in an elegantly designed square-shaped bottle, at the cost of 0.75 BNB each.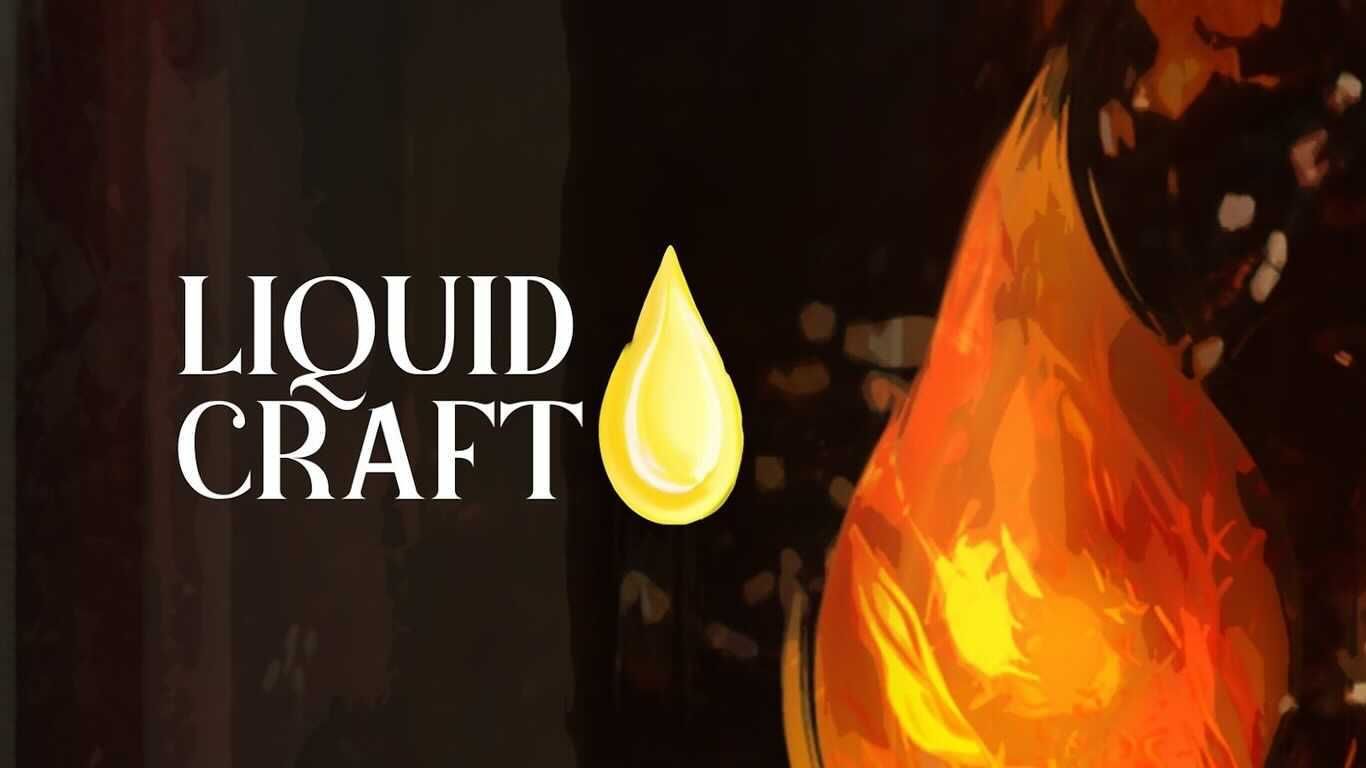 Airdrops for buyers
As this is the first release from the project, they are aiming to reward their initial supporters with a significant airdrop of their soon-to-be-released token $CRAFT. Each buyer will be eligible to receive this airdrop, with the number of tokens varying, depending on the tier of NFT purchased.
Buyers of the higher-priced, Tier One Ethereum Network option will be eligible for up to 4500 $CRAFT tokens, with up to 1500 $CRAFT tokens to be given to the buyers of the Binance Smart Chain tier.
There will also be a number of alternative rewards on offer for buyers, which will include substantial discounts on future NFT releases, giveaways, automatic entry to future promotions, and entry to upcoming events hosted by Liquid Craft.
The upcoming Liquor backed NFT marketplace
Liquid Craft is soon to release a complete NFT Marketplace, delivering a fresh perspective to the traditional liquor investment world and the blockchain space simultaneously. The marketplace is expected to simplify the liquor investment process for buyers, removing the standard procedures that have long been a barrier to entry for would-be investors. The cumbersome processes involved with purchasing collectible bottles are reduced dramatically, by taking advantage of the benefits that blockchain can produce.
The NFTs can be bought, sold, traded, and collected quickly and easily, reducing the need for handling delicate, physical bottles. The NFT can be traded and change hands numerous times, while the physical product can be safely stored with the crafter in their specialist storage facilities.
At any point, the NFTs can be handed in for the physical product in a process called Harvesting, which begins a handover process that takes the NFT out of circulation and the bottle handed to the holder.
Providing a much needed solution to the current craft Liquor industry
Currently, there is a need for breweries, wineries, and distilleries all over the world to widen their reach and customer base. Many have seen a reduction in revenue caused by the record lows in international tourism, something that was once a lifeline for their businesses. The marketplace provides the ability to reach new customers and branch out into the world of blockchain, providing a potential new revenue stream and lifeline at a time of need.
Liquid Craft's roadmap to the marketplace and beyond
Liquid Craft is anticipating a busy timeline of events over the next few months. They are continuing to develop their eventual marketplace for liquor-backed NFTs and prepare for the launch of their native token $CRAFT, expected to take place at the end of December.
The token will be used for purchases within the marketplace and will provide discounts when utilized. They also plan to host additional standalone NFT releases with different kinds of liquor from a variety of crafters before the full marketplace comes to life.
They have an ongoing marketing plan and will be using the help of their project partners Coinpresso, a crypto pr agency for expert assistance. The team at Coinpresso has a wealth of experience in all forms of crypto copywriting, social media management, web development, SEO, and marketing. Coinpresso will be assisting Liquid Craft for all releases and ongoing marketing efforts.
Liquid Craft is aiming to solve problems and provide a real use-case with their NFT series and upcoming marketplace. They are offering a unique offering to the NFT space by providing genuine value to the digital art pieces as well as providing solutions to bring more investors into the world of traditional liquor investing.
NFTs provide the vehicle and through their offering, could also potentially give a much-needed lifeline to the international crafters currently hindered by the current state of tourism, bought on by the covid-19 pandemic.
Minting Page | Twitter | Telegram.
Disclaimer
All the information contained on our website is published in good faith and for general information purposes only. Any action the reader takes upon the information found on our website is strictly at their own risk.