BitMEX co-founder Arthur Hayes promoted a stablecoin mechanism in his blog post, stressing that the sector doesn't have a centralization problem.
Arthur Hayes, a frequent commentator on the cryptocurrency industry, explained the need for stablecoins in lieu of fiat USD. The former CEO of BitMEX said:
"Today, stablecoins solve a very real pain point in the crypto capital market."
Hayes pointed to the advantage of the fiat tokenization service, suggesting how the system can be improved.
Centralization is Not the Problem With Stablecoins
The executive believes stablecoins don't have a centralization issue. Instead, Hayes said the problem is that no reputable banking organization like JP Morgan is eager to introduce its digital token, suggesting it would remove value created through bank fees.
The co-founder of BitMEX also praised MakerDAO for its decentralization but criticized its stablecoin mechanism for reducing more liquidity than it added. 
Under a new stablecoin mechanism, Hayes proposes using a Bitcoin inverse perpetual swap.
He explained that if Bitcoin is worth $1, then the Bitcoin value of the perpetual swap is 1 BTC. "As the value of Bitcoin in USD increases and approaches infinity, the value of the swap in Bitcoin terms approaches 0."
According to Hayes, a fully funded entry position ensures no chance of bankruptcy.
Bitcoin and the Bitcoin/USD Inverse Perpetual Swap
Hayes explained that he needed to short 1 Bitcoin inverse perpetual swap and deposit 1 BTC on a derivatives exchange to create a single stablecoin unit. As a result, if the price of Bitcoin declines, the swap position and exchange margin will make up the difference.
Still, the USD value remains unchanged, keeping the portfolio constant.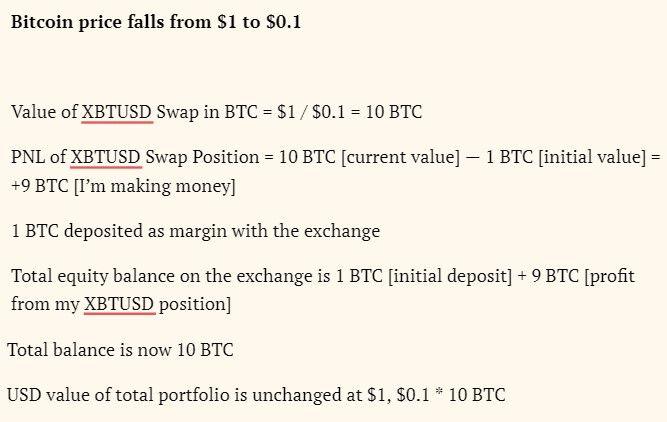 BitMEX's cofounder uses an illustration to describe the connection between Bitcoin and the Bitcoin/USD Inverse Perpetual Swap. He claims that regardless of whether the price of bitcoin rises or falls, the overall BTC balance and, consequently, the USD value in the portfolio remain stable. He stated:
"This relationship allows us to synthetically create a USD equivalent, without ever touching USD held in the fiat banking system or a stablecoin that exists in crypto."
Hayes explained how it could be achieved under NakaUSD DAO with native NAKA. As per Hayes, the first stage is establishing a company that operates under traditional law and as a native DAO for cryptocurrencies. Since the DAO will require an account on each member exchange, it must have a legal presence, he noted.
"The DAO would need to have its own opinion on what the USD value of Bitcoin is on a spot basis. This would inform how many swaps are needed to properly create units of NUSD."
Additionally, Arthur Hayes expressed the opinion that not everything needs to be decentralized. He said, "That's why I believe overcollateralised stablecoins such as MakerDAO / DAI and algorithmic stablecoins such as TerraUSD are fundamentally unnecessary."
The Future of Stablecoin Regulation in the US
Hayes suggests a novel stablecoin mechanism when the U.S. is in a supervision power struggle. The U.S. Commodity Futures Trading Commission (CFTC) recently designated stablecoins as commodities.
CFTC Chair Rostin Behnam addressed the Senate Agriculture Committee and said: "I agree with this that stablecoins are and should be provincially regulated as financial instruments. Notwithstanding a regulatory framework around stablecoins, they're going to be commodities in my view."
Behnam presented the rationale for stablecoins based on the legal analysis and examination of the circumstances around the tether case. Meanwhile, the SEC is yet to respond to the statements.
Meanwhile, Binance chief Changpeng Zhao thinks that dollar-linked stablecoins may lose favor in the cryptocurrency market. After a US legislative crackdown, Zhao predicts that the industry may even reconsider algorithmic equivalents.
"The amount of pressure put on stablecoins is quite significant. Multiple agencies are applying pressure there," Zhao was quoted saying as per Bloomberg. "That's going to shrink the USD stablecoin market, so the industry is exploring its options."
Disclaimer
In adherence to the Trust Project guidelines, BeInCrypto is committed to unbiased, transparent reporting. This news article aims to provide accurate, timely information. However, readers are advised to verify facts independently and consult with a professional before making any decisions based on this content.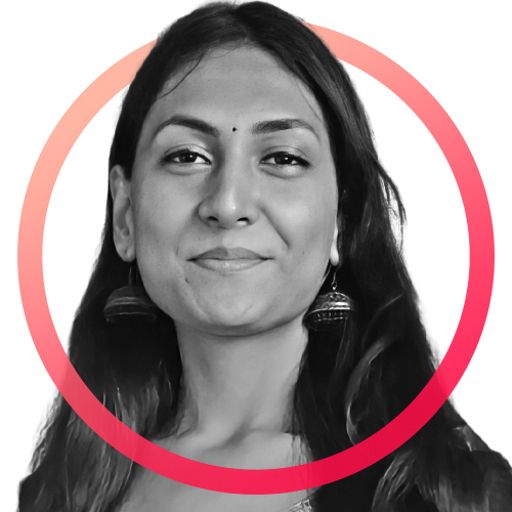 Shraddha is an India-based journalist who worked in business and financial news before diving into the crypto space. As an investment enthusiast, she has also has a keen interest...
Shraddha is an India-based journalist who worked in business and financial news before diving into the crypto space. As an investment enthusiast, she has also has a keen interest...
READ FULL BIO
Sponsored Sponsored