Having climbed up above the important $10,000 mark for the third time since February 9, Bitcoin suddenly shed almost $1,000 in an hour — representing a record-breaking hourly price drop for the market-leading cryptocurrency. The drop experienced on Wednesday ranked as the fifth-largest, with the last big drop coming post the December 2017 all-time high.
Since the beginning of 2020, there have mostly been upward price movements for Bitcoin as the cryptocurrency approaches its May date for mining reward halving. This has many commentators and predictors expecting a bull market to be in full swing — but this sudden price drop may well be denting confidence. That being said, while the dollar price drop comes in as the fifth-largest, the picture is not as grim if one considers the hourly price drop as a percentage. The sudden hourly price drop came in at 9.1 percent, which only ranks as the 122nd largest percentage drop. To put this into context, in April 2013, though the entire month, Bitcoin dropped over nine percent more than 20 times.
Bitcoin's hourly price change in % terms paints a much different picture.

A 9.1% hourly drop ranks 122nd.

In 2013, the month of April alone saw Bitcoin drop >9% more than 20 times. pic.twitter.com/3V2dKd2ibI

— Yassine Elmandjra (@yassineARK) February 19, 2020
Liquidating Bitcoin Longs
Since climbing back above $10,000 on Tuesday, Bitcoin's price stayed within the $10,000 to $10,200 range before this sudden drop in price that bottomed out as low as $9,500. The drop itself was sudden and drastic at almost 10 percent in an hour. The reason for this has also been debated across the cryptocurrency community. One theory as to why the price suddenly collapsed has to do with the fact that more than $100 million worth of long contracts were liquidated on BitMEX, alone.
Watched the entire thing unfold. Saw a couple 7-10M liquidated longs come through. Big boy squeeze.

— joe (@joevezz) February 19, 2020
This information was confirmed by derivative market trader Skew (
@skewdotcom
) on its Bitcoin market
futures
website
that showed the huge spike liquidation at BitMEX.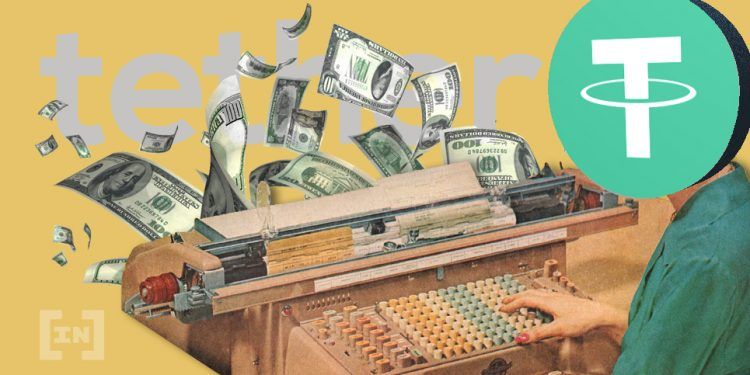 More USDT Minting at Tether
Another factor to consider with the movement of the Bitcoin price is Tether. The USD
stablecoin
saw
$60 million USDT minted just before the price collapse
. Tether's influence on the cryptocurrency market is well documented, but not always predictable.
💵 💵 💵 💵 💵 💵 💵 60,000,000 #USDT (60,231,667 USD) minted at Tether Treasury

Tx: https://t.co/kDRQPCjkui

— Whale Alert (@whale_alert) February 19, 2020
The past few notable movements from Tether have seen the Treasury either 
burn
 or 
move
coins in order to take circulating funds out of the market. With these movement's out of the market, Bitcoin's price has continued to rally against expectation. Then, with the recent minting, the expectation would have been a market rally.
Disclaimer
All the information contained on our website is published in good faith and for general information purposes only. Any action the reader takes upon the information found on our website is strictly at their own risk.