Global markets are being rattled by
coronavirus
fears. Although commonly cited as being correlated with economic uncertainty, Bitcoin has actually proven to be a poor indicator as of late.
US stocks are sliding downward today as news regarding the spread of coronavirus continues to worsen. At the time of writing, the Dow Jones Industrial Average dropped -2.69% today led by tech stocks. Gold has been on the rise amid all this chaos—yet Bitcoin has been surprisingly unresponsive.
Cryptocurrency Continues to 'Do Its Own Thing'
The past few weeks or so seems to suggest that Bitcoin is not correlated strongly with global uncertainty. In fact, the leading cryptocurrency has been exceptionally weak as an indicator as of late. As Alex Kruger (
@krugermacro
) writes on Twitter, US tech stocks, US treasuries, and gold have all been highly correlated in the past few weeks. Tech stocks have dropped significantly as US treasuries and gold continues to rise. This is to be expected—gold has been proven as a global hedge for some time. However, Bitcoin has frankly been 'doing its own thing' irrespective of the global market whatsoever. Based on the charts, Kruger concludes that "the chart illustrates how unreliable bitcoin correlations with risk assets are."
Chart shows prices of US tech stocks, US treasuries, gold and bitcoin during the current round of panic.

Three of these are strongly correlated during times of stress. The fourth does its own thing.

The chart illustrates how unreliable bitcoin correlations with risk assets are. pic.twitter.com/NDhvvBsnex

— Alex Krüger (@krugermacro) February 24, 2020
The responses to the findings have been mixed. One user (@hodlonaut) said that
Bitcoin's correlation to gold
has been increasing which Kruger agreed with.
[jnews_block_28 second_title="Featured Stories" header_type="heading_5″ number_post="3″ boxed="true" show_border="true"]
That's definitely good news for Bitcoin as a hedge. It also means we can partly chart the asset's price movements
with the help of gold now.
However, Bitcoin remains poorly correlated with the rest of the market. In fact, there has been no correlation whatsoever as of late, which may demonstrate that it is poorly integrated into global markets. This runs counter to the narrative that Bitcoin is the 'ultimate hedge' against economic uncertainty. The truth is, it's still very unclear and
the evidence is mixed.
Other users had a far more cynical few: Bitcoin isn't correlated because it's being manipulated.
Could indicate it's mainly driven by manipulation

— E (@JewSwell) February 24, 2020
Bitcoin Is Still Young
Part of the reason it's difficult to assign a correlation between Bitcoin and global instability is due to age: the asset is still a very young commodity. Mainstream investors simply don't trust it as an indicator or hedge, yet. They still largely flock to gold, bonds, and treasuries. The fact is the nobody knows how Bitcoin will respond to a global recession of any kind. The leading cryptocurrency has never experienced one. However, given that Bitcoin
is closely correlated with the S&P 500
and the mainstream stock market, it'd be difficult to argue it would do exceptionally well.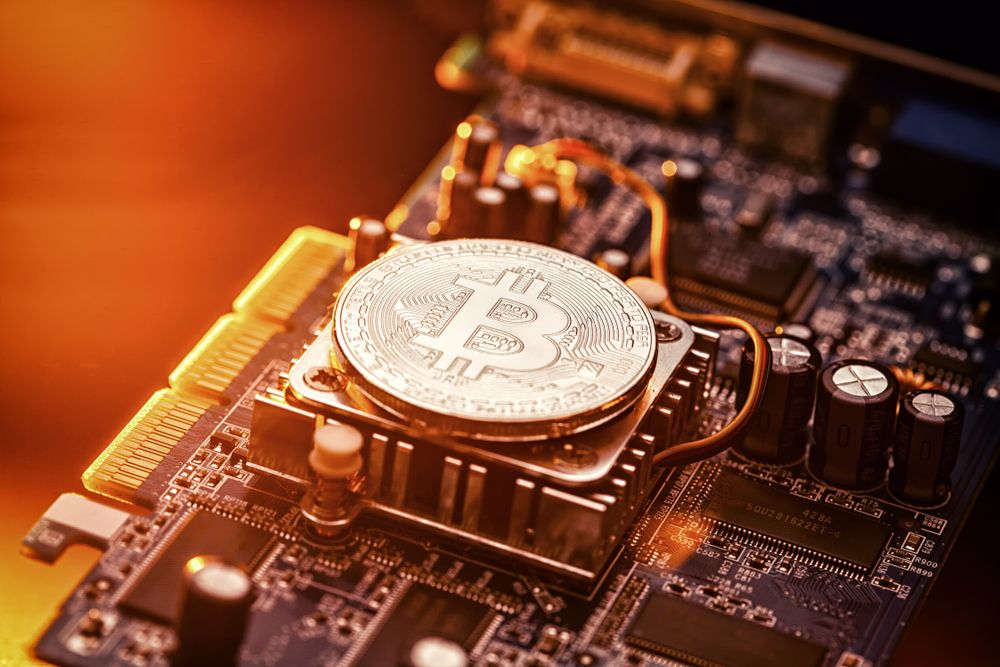 Whether or not the cryptocurrency is
the best hedge against centralized banking,
though—that's a different question entirely and it's among the strongest cases for Bitcoin.
Disclaimer
All the information contained on our website is published in good faith and for general information purposes only. Any action the reader takes upon the information found on our website is strictly at their own risk.