By the end of this week, the net volume of Bitcoin tokens available for mining will further shrink to only three million. That's after the 18,000,000th token enters circulation in just about three days from now, marking an important milestone for the asset months before the next halving event.
It took the Bitcoin network just over 10 years to exhaust 85.7% of the total supply, which is basically the metaphorical blink of an eye when compared to the 120 more years it will take before all 21 million units of the cryptocurrency are mined.
Network Hashrate Remains on the Higher Side
With this new milestone approaching fast, many in the broader community are wondering what the future holds for the world's first and most popular cryptocurrency. Will mining difficulty become too hard and rewards too low for miners to remain committed to the cause? Of course, there's no easy way to answer that. But at the same time, there's also no doubt about the fact that the network hashrate has been consistently on the rise and mining is becoming increasingly more competitive.
Since hitting the
all-time-high figure of 108.5 million TH/s
earlier on Sep 26, as BeInCrypto has previously reported on, the network hashrate has largely remained north of 100 million TH/s barring temporary dips every now and then. That's a gain of over 150% as compared to Jan 1, 2019, when the corresponding figure stood at just under 42 million TH/s. A higher hashrate indicates rising activity and processing power on the Bitcoin network. As for the root cause behind this spike, it's hard to pinpoint any one particular reason. But judging by market dynamics and various other factors at play, it is possible that the spike in network activity is partly due to the arrival of next-generation mining rigs.
Tough Time Ahead for Older Mining Rigs
As reported by BeInCrypto last week,
mining rig manufacturers are rolling out
increasingly more sophisticated and powerful hardware in anticipation of the next
Bitcoin halving
event. Due sometime around May 2020, the forthcoming halving will see mining rewards going down 50% from the current rate of 12.5 BTC per block. This essentially means that mining will be way more competitive as compared to the past, leaving miners with weaker and older rigs no choice but to call it quits. There's also the chance that
the government could regulate Bitcoin miners as well
. Skeptics, especially those critical of the
Proof-of-Work
(PoW) consensus mechanism, argue that a breaking point is inevitable and the last Bitcoin will never be mined because every single miner on the network will quit by then.
The Proof of Work will not be that sustainable. Miners will turn to mine altcoins for more reasonable cost and rewards. Finally, POW cryptos will be more and more centralized and fading down. Proof of Stake is the future. That is evolution.

— Idea Nakamoto (@IdeaNakamoto) October 14, 2019
But it's worth remembering that sometimes these concerns can be a little exaggerated – more so when a halving event is lurking by. Similar speculations were rife during the previous halving event in 2016 as well. However, these concerns were eventually proved completely out of place with the network hashrate going stronger than ever post-halving. However, this is also true that Bitcoin must show at least some sustainable bullish trend in the months following halving 2020 to keep mining somewhat profitable even for the smaller miners. That being said, a tipping point anytime in the foreseeable future looks outright improbable.
Would you agree that the fears of mining difficulty hitting a tipping point anytime soon are sometimes blown out of proportion? Share your thoughts in the comments below.
---
Images are courtesy of Twitter, Shutterstock.
Disclaimer
All the information contained on our website is published in good faith and for general information purposes only. Any action the reader takes upon the information found on our website is strictly at their own risk.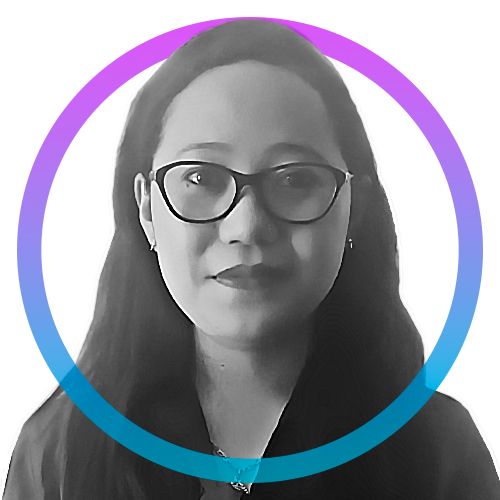 Shilpa is a freelance tech writer and journalist who is deeply passionate about artificial intelligence and pro-freedom technologies such as distributed ledgers and...
Shilpa is a freelance tech writer and journalist who is deeply passionate about artificial intelligence and pro-freedom technologies such as distributed ledgers and...
READ FULL BIO
Sponsored Sponsored