Bitcoin is seeing an uptick in transaction fees in the past few weeks, now on similar levels to fees during the summer of 2019.
During periods of increased activity on Bitcoin's network, transaction fees tend to spike. Although far below what we saw in late 2017, fees on Bitcoin have been rising
since late April. 
Bitcoin Transaction Fees Spike
Starting in late April, Bitcoin saw a spike in
transaction fees
. This trend continued into May and, at the time of press, average Bitcoin transaction fees are around $2.76. The last time fees were this high was in July 2019. You might recall that during this time, BTC blasted past the $10,000 price point and went as high as $13,200. Mat Greenspan (@MatiGreenspan) recently pointed out the parallels
on Twitter.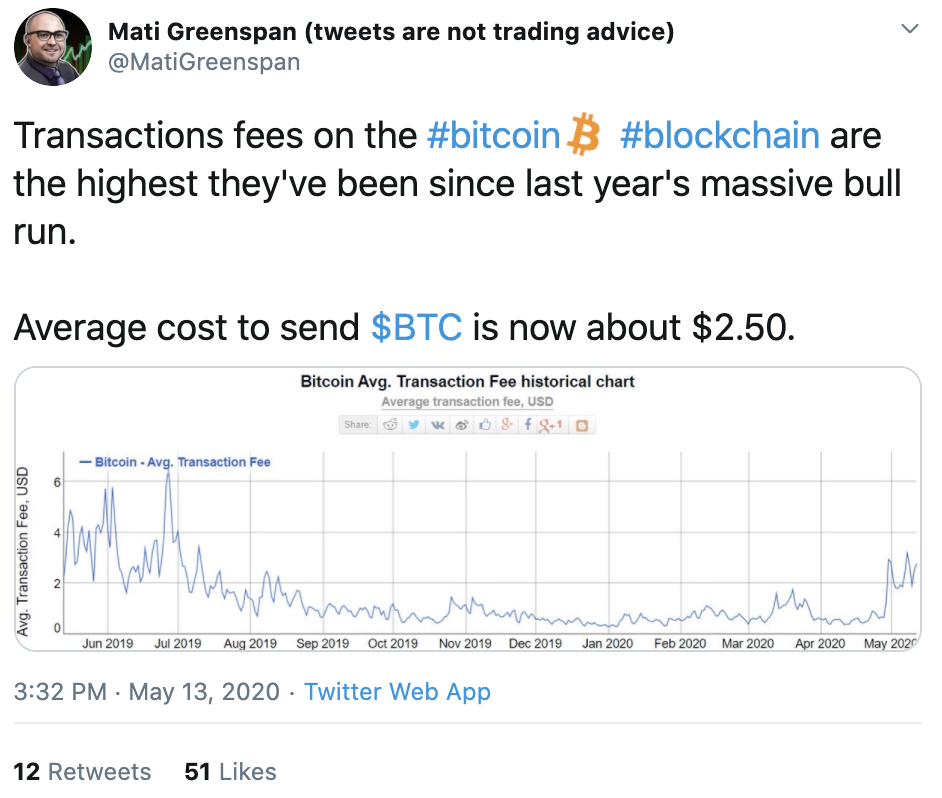 This comes only months after some of the lowest transaction fees recorded in recent times. As BeInCrypto reported in February, fees were
only around $0.50
, mostly due to transaction batching and SegWit adoption.
Post-Halving Adjustment
There is some speculation that the high fees are representative of Bitcoin 'adjusting' after its halving. Now that miners are making half as much BTC as before, they need a much higher price to break-even. At this current price level, miners are struggling. However, it should be noted that the top cryptocurrency has still not resolved its
transaction fee
issue. If it wishes to be 'digital gold,' then the
security
it offers makes these fees negligible. However, it is currently too expensive to be used for everyday transactions.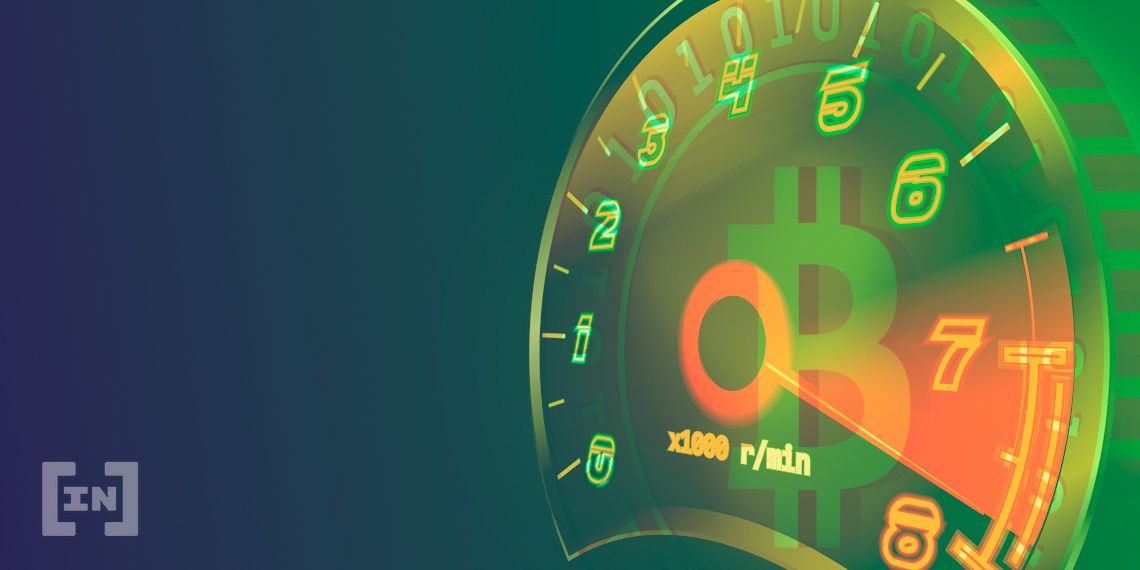 That's partly why other blockchain networks have been 'wrapping' Bitcoin to compensate for slow speeds on its own network. Wrapped BTC on Ethereum, for example, now tops $20M
according to DeFi Pulse. 
Still, Bitcoin remains much cheaper than mainstream banking which often charges excessive amounts for international transfers. Bitcoin still has an advantage — but the uptick in transaction fees will have to have to eventually be addressed with some ingenuity.
Disclaimer
All the information contained on our website is published in good faith and for general information purposes only. Any action the reader takes upon the information found on our website is strictly at their own risk.