On Nov 19, the activity on the Bitcoin (BTC) blockchain intensified as the cryptocurrency markets dip, causing a significant backlog of transactions to appear.
The first and most popular cryptocurrency is once again appears to be facing a similar scaling issue to that which it encountered last year — though not yet as extreme. Alongside the increase of transactions, Bitcoin's total hash-rate is lowered as well. The combination has caused a temporarily stalled block production time. While difficult to confirm, it may be possible that BTC miners have switched over to Bitcoin Cash (BCH) in an effort to
leverage the fork
as much as possible.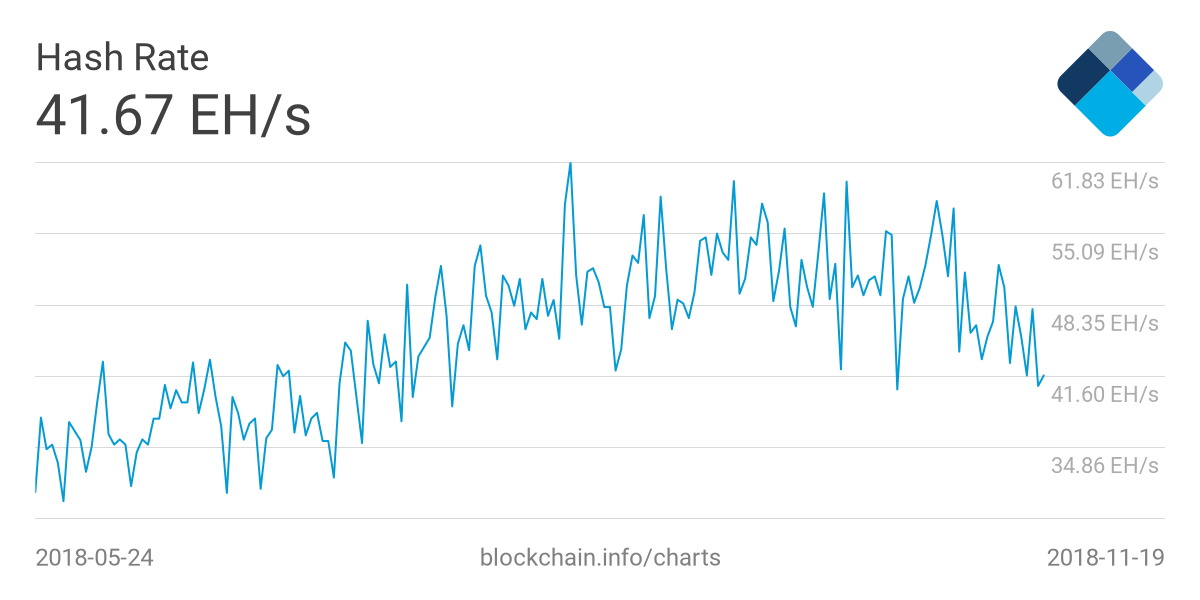 Bitcoin's blockchain has internal systems to regulate lowered hash rate, but it will take some time for network difficulty to stabilize. In the meantime, you can expect that confirmations on your transactions will take longer than average. Users on Twitter trying to transact in this period have voiced their frustrations with the overwhelming amount of time they have had to wait in order to get their transactions through.
So much for 'fast' and 'cheap' transactions through #Bitcoin $BTC. I've been waiting for 3 hours and still 0 confirmations. #crypto

— Michael Kenneth (@hattrick_mk) November 19, 2018
https://twitter.com/rippleXRPmoon/status/1064586963494277120
The Return of the Transaction Fee 'Marketplace'
[bctt tweet="There is something that you can do to make sure that your transaction is among the first in a new block." username="beincrypto"] Simply increase the
transaction fee
that you pay when making the transaction. As long as no competitors make higher 'bids,' your transaction will be in the next block. This phenomenon is at the heart of the Bitcoin scalability issue, where miners are able to generate tremendous amounts of income through transaction fees alone. Last year's crypto rally meant that a lot of transactions took place. The transaction backlog caused the fee to rise up to $40 for a normal transaction. This can happen again, especially considering that the transaction volume is picking up at a similar time when compared to last year. Have a look at the graph below: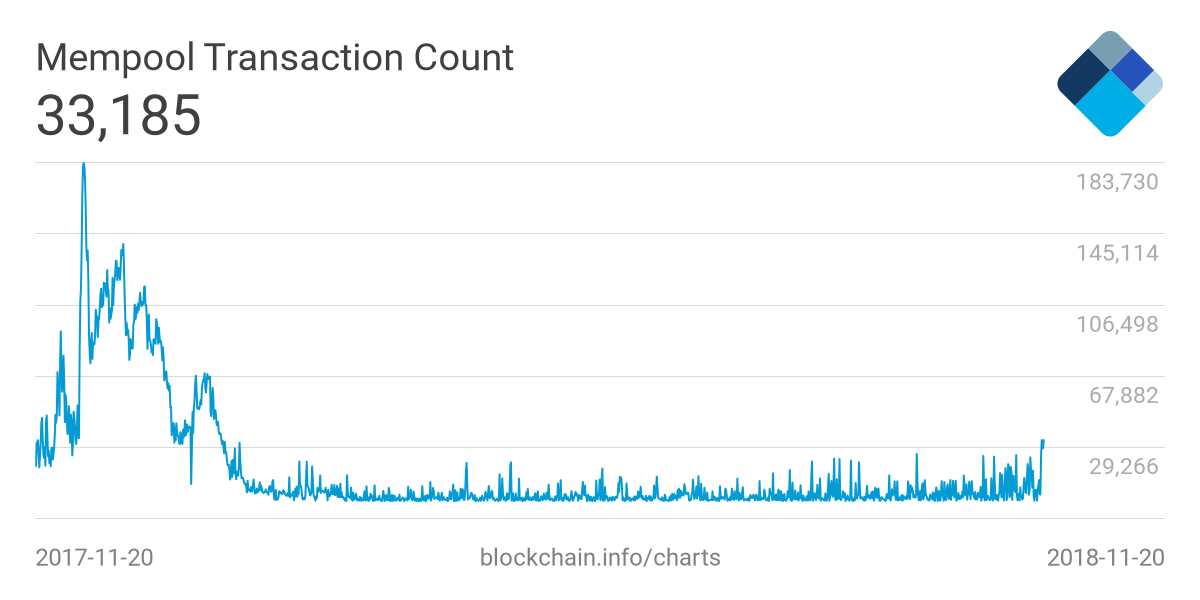 On the left side, you can see the massive amount of transactions in the memory pool — which is where the network keeps the transactions before confirmation). On the right side, we can barely see the onset of what is potentially a new wave.
Does this mean another rally is in store for Bitcoin? Do you think an increase in transaction volume can be considered a signal for a price rally? Do you think that BCH would be better equipped to deal with this situation? What will the price of BTC be on New Year's Eve? Speculate away in the comment section below! 
Disclaimer
All the information contained on our website is published in good faith and for general information purposes only. Any action the reader takes upon the information found on our website is strictly at their own risk.