Many are expecting a rise before
Bitcoin
's halving event in May. Historically, however, this has not been the case.
Bitcoin's halving every four years is often seen as the most bullish event for the leading cryptocurrency. The
inflation
rate
will drop to around 1.8%
as mining rewards are cut by half. Essentially, it will make the entire BTC supply twice as scarce which has historically been followed by a price increase. Although many may be excited and expecting a price runup to May, this has historically not been the case. In fact, Bitcoin has experienced its best performance usually 
after 
the halving event rather than before. As Joseph Young (
@iamjosephyoung
) explains, miners have an incentive to sell off a significant amount of BTC before halving. Miners will produce less BTC after halving, so they would likely want to sell before it to lock-in profits. Mining companies likely won't gamble away their BTC after halving in hopes of breaking even. It's therefore far safer to sell before the halving, from a miner's perspective.
Wouldn't it make more sense for bitcoin to drop before the halving rather than after?

After the halving, miners produce less BTC. It would be best to sell BTC before halving, finance operations for 12+ months, rather than gambling BTC price will skyrocket to breakeven price.

— Joseph Young (@iamjosephyoung) February 23, 2020
This opinion seems to be backed up by historical trends. As Rekt Capital (
@rektcapital
) writes, Bitcoin "tends to retrace prior to the halving before rallying exponentially after the halving."
Historically, Bitcoin tends to retrace prior to the Halving before rallying exponentially after the Halvinghttps://t.co/4StGraQAaQ

— Rekt Capital (@rektcapital) February 23, 2020
Others seemed to laugh at the insinuation that Bitcoin's prior halving events count as 'historical data.' Bitcoin has thus far had a grand total of two halving events—which is simply not enough to create a historical picture. Moreover, both of these previous halvings occurred when Bitcoin was a tiny fraction in market capitalization compared to now.
With significant retail interest
, one cannot be certain that the upcoming halving event will be like the previous two. We also have
other models now on which to judge volatility. 
Historically lol. Yeah we've had a grand total of 2 halving before. Such a huge sample

— CryptoKnight (@CryptoKnight2) February 23, 2020
It's certainly clear that the upcoming halving is distinctly different from the ones prior. Yet, Bitcoin's market cycles continue to form similar patterns. It, therefore, seems likelier that
we will see some fundamentals repeat
as they did during the last four cycles. When in doubt, look to the economics of mining for hints on where the halving will take us—given that miners also need to remain in profit, it seems likely that we'll see a sell-off before the long-awaited halving event in May.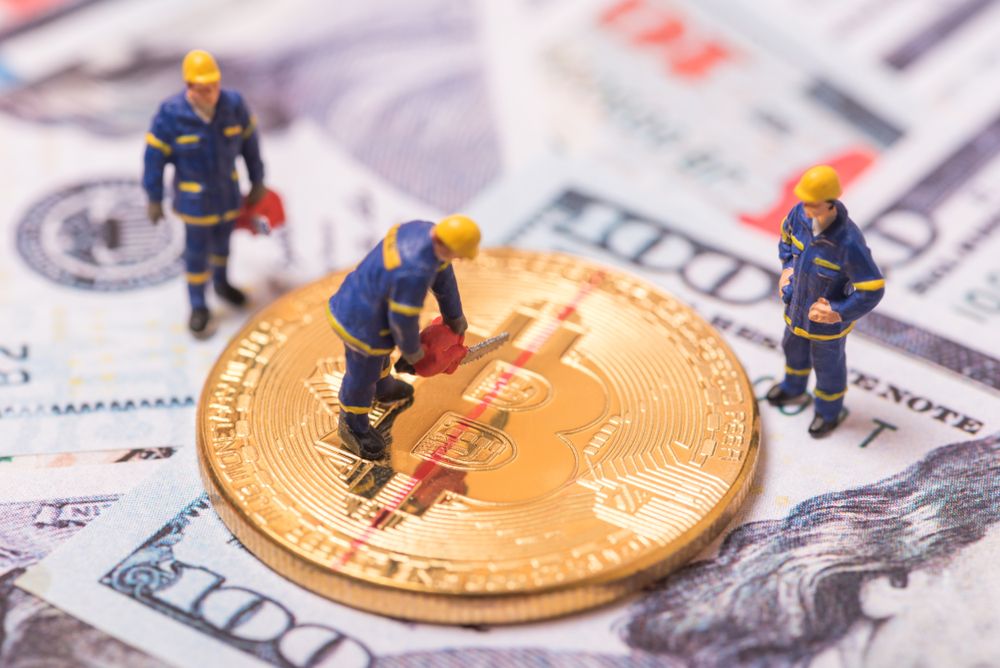 Regardless of these disagreements, all analysts seem to agree on one thing: after the halving is when Bitcoin holders
will see the most gains.
Disclaimer
All the information contained on our website is published in good faith and for general information purposes only. Any action the reader takes upon the information found on our website is strictly at their own risk.