Although top cryptos recovered the dip following the SEC suing Binance and Coinbase, many coins have retraced again.
After the SEC sued Binance, Coinbase and several other cryptos exchanges with accusations of selling unregistered securities in the US, crypto prices plunged, with Bitcoin dropping over 7% in one day.
While prices quickly recovered, many top cryptos have once again plummeted. From the peak of its recovery, Bitcoin is down 4.56%. It is also down 1.46% in the past day, 1.66% in the past seven days and 5.07% this month.
Ethereum has also followed a similar path, down 1.77% in 24 hours, 0.97% in 7 days and 0.18% this month.
Although large-cap coins have been sliding, numerous small-cap and presale cryptos have pumped amid the SEC FUD. This should come as no surprise, with coins like GMX pumping multiple Xs in the depths of the last bear market.
yPredict, Ecoterra and Launchpad XYZ are three tokens that are currently defying the bearish market – let's take a closer look at why traders are backing these new cryptocurrencies.
yPredict – the New AI Coin That's Raised Over $2m
yPredict is an AI-powered platform that leverages predictive model AI technology to forecast future events based on past data. yPredict's native token, $YPRED, is now on presale and will grant users access to all its powerful features.
The platform will feature a predictive model marketplace where data scientists can sell their predictive models that forecast future cryptocurrency prices. Moreover, yPredict will offer AI-powered trading signals, sentiment analysis, technical analysis and chart pattern recognition.
$YPRED's presale recently exceeded the $2 million total raise mark and is now headed towards the end of its sixth round.
Investors can currently purchase the token for $0.09, but the price is set to rise in the next round, and the exchange listing price is set to start at $0.12. The increase represents a 33% jump from its current price.
YouTuber Crypto Clinix covered yPredict recently, giving three reasons why yPredict could 10X following its IEO. The video highlighted yPredict's promising use case and compared it to competitor platforms, showing yPredict provides more value.
The analyst also said he is mainly excited about the project because it is a platform he would actually use.
One of yPredict's main value propositions is that it gives the everyday trader the power to compete with professional traders or institutions.
Ecoterra is Fighting Climate Change Through Recycle2Earn, Traders Backing it to Explode
Another presale coin traders are backing to defy the bear market is ecoterra, a Recycle2Earn crypto that seeks to serve the circular economy. The project will leverage blockchain technology to reward consumers for recycling their goods and incentivise businesses to take eco-friendly actions.
Ecoterra will install "Reverse Vending Machines" (RVMs) in stores and supermarkets globally. Users can then deposit their recyclable waste and earn $ECOTERRA. Moreover, the platform will feature two business-to-business marketplaces, one will be a used goods marketplace, and the other will be a carbon credit marketplace.
The presale has already raised an impressive $4.8 million. With a hard cap of $6.7 million, ecoterra's IEO looms, and traders expect big things for the crypto post-launch.
Currently, ecoterra costs $0.00925 per token, but the listing price is already set to $0.01. This represents an 8% price increase, but some analysts are even calling for the coin to 1000X since it helps towards climate change issues.
Alessandro De Crypto published a video recently stating his belief that ecoterra has 1000x potential. The analysis noted that the ecoterra team is doxxed and highly experienced. He also pointed out that ecoterra already has a smart contract address, which adds a degree of certainty and trust to the project.
Leveraging blockchain means businesses can prove they are acting sustainably in a transparent and tamper-proof way. Moreover, its Recycle2Earn model could create massive consumer demand, helping quickly boost its popularity.
Launchpad XYZ – Building an Advanced Web3 Insights Platform, Almost $1m Raised
Launchpad XYZ is also gathering pace despite the current market downturn. This is a presale crypto that aims to solve crypto's number one issue of usability and fragmentation. 
New blockchain users are faced with a steep learning curve and can often be overwhelmed by the number of applications they must learn to use.
The Launchpad XYZ project will solve this by becoming an all-in-one application where users can do everything from one dashboard. Launchpad calls itself a "gateway to mass adoption" and seeks to onboard the next 10 million users to crypto.
From the Launchpad XYZ dashboard, users will have access to everything to a multitude of features, including NFTs, fractional assets, a metaverse library, AI search and much more.
The $LPX token will power the ecosystem, giving it utility and long-term potential.
So far, the presale has raised over $900K and is currently priced at $0.0445. The Launchpad XYZ IEO price is set at $0.0565, equating to a profit for investors who buy at its current level.
According to analyst and YouTuber Jacob Bury, Launchpad XYZ could explode after its presale. In the video, Jacob highlighted Launchpad XYZ's vast ecosystem and stated it is a fantastic presale coin for investors looking to add diversity to their portfolio.
Disclaimer
This article is sponsored content and does not represent the views or opinions of BeInCrypto. While we adhere to the Trust Project guidelines for unbiased and transparent reporting, this content is created by a third party and is intended for promotional purposes. Readers are advised to verify information independently and consult with a professional before making decisions based on this sponsored content.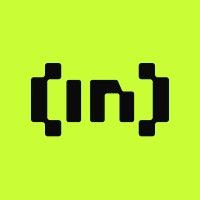 BeInCrypto Team comprises a diverse group of experienced journalists, analysts, and crypto enthusiasts dedicated to delivering the latest news, insights, and analyses in the...
BeInCrypto Team comprises a diverse group of experienced journalists, analysts, and crypto enthusiasts dedicated to delivering the latest news, insights, and analyses in the...
READ FULL BIO
Sponsored Sponsored