The Bitcoin and cryptocurrency markets continue to shed billions as speculators in markets around the world exit en masse to cash. Some industry personalities expect markets to bounce hard as confusion calms. However, others think the worst is yet to come.
Kashif Raza, CEO of Indian cryptocurrency news platform Crypto Kanoon, says we should be expecting to see Bitcoin at sub-$3,000. He makes the case that governments will be forced to limit internet access or restrict it entirely. Naturally, this would have dramatic consequences for digital asset markets since they are almost exclusively traded online.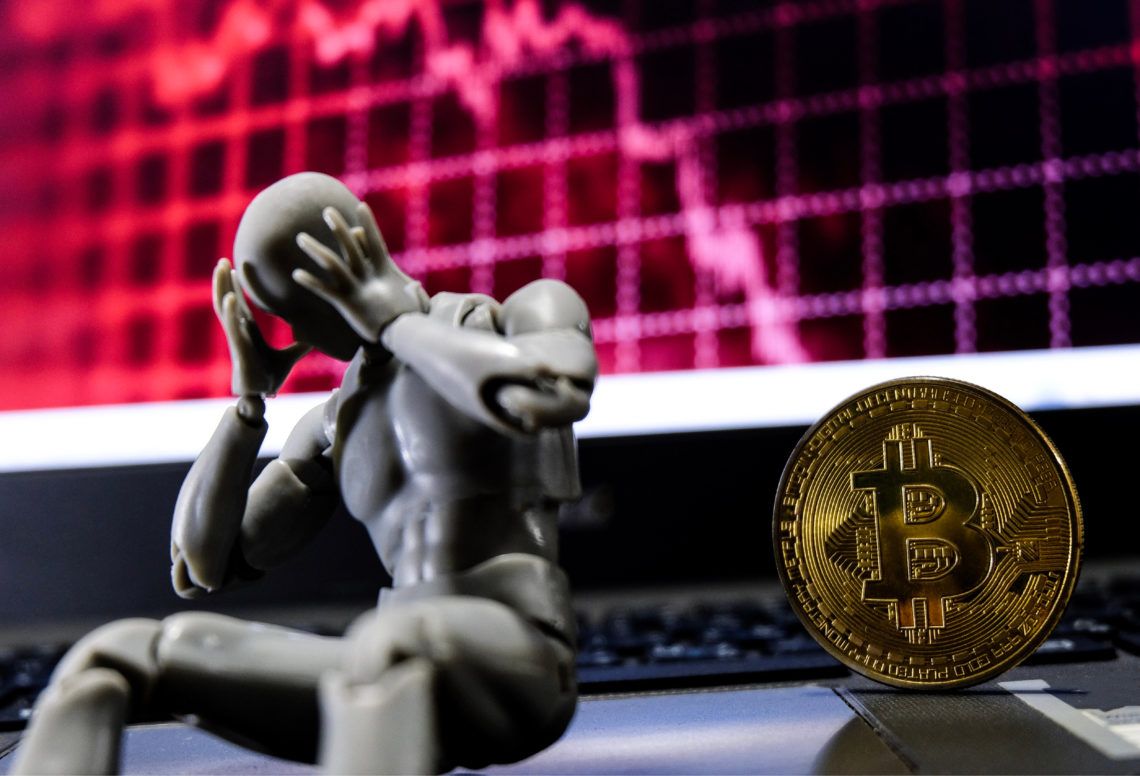 A Quick Bounce?
In the last seven days alone, Bitcoin has shed
around $50 billion
from its total market capitalization. Sudden
fear gripping global markets
seems to have extended to the cryptocurrency industry, and investors have ditched positions in favor of cash. Some industry analysts believe that Bitcoin will bounce hard following this particularly dramatic selloff:
Bitcoin consolidating, and showing signs of bouncing here. While stocks and gold freefall.

At some point the decoupling happens for real, and what we have all been waiting for happens.

The 'suddenly' part may be approaching.

— hodlonaut 🌮⚡🔑 🐝 (@hodlonaut) March 16, 2020
Bitcoin is falling because investors are clueless as to what is coming. Their mindset is similar to that of central bankers. They have no idea how bad the consequences of the current monetary & fiscal policy will be. When they figure it out en masse, #bitcoin will skyrocket.

🤷🏻‍♂️ https://t.co/Q8SwjNBfM1

— Fabio Fox 🦊 (@fabthefoxx) March 16, 2020
Others point to the increasingly radical economic policies being unveiled by central banks around the world to combat the worsening downturn. Banks have injected literally trillions of dollars into economies.
Emergency rate cuts
from the likes of the
Federal Reserve
and Bank of England look set to make saving less appealing. [The Guardian] More recently, US banks no longer need to hold any reserves whatsoever going forward. Some have described this as the death of the American financial system. For those still sold on Bitcoin as a hedge against such radical policies, the cryptocurrency remains the only alternative to the perceived madness:
Banks can now create unlimited free money. No kidding. When you deposit $100 to one bank that bank can now take 100% of and deposit at another bank. On and on again and again to infinity. The American financial system is no more. Buy Bitcoin pic.twitter.com/GA8lxeP6Bg

— Dennis Parker (@Xentagz) March 16, 2020
Bitcoin Below $3,000: Is the Bleed Out Only Just Starting?
Meanwhile, the CEO of India's cryptocurrency regulatory news portal Crypto Kanoon has an altogether grimmer outlook for the short- to mid-term future. In the following
tweet
, Kashif Raza makes the case that that things are going to get a lot worse for Bitcoin investors before they get better.
My predictions:

1. More cities are going to be locked down.

2. People will rush for Fiat by selling assets including #Bitcoin.

3. Internet will be shutdown to control rumors and fake news.

4. Trading will fall as there will be no internet.

5. #Bitcoin will go below $3000.

— Kashif Raza (@simplykashif) March 16, 2020
Raza claims that the spread of the virus will force more governments to declare lock-downs. Already, large parts of the world are
enforcing policies to reduce the movement of people
in an effort to slow the disease down. [NBC News] Raza believes that the panic already gripping markets will continue. For him, people will increasingly opt for cash that they can spend on essentials, over speculative assets like stocks or Bitcoin. So far, the Crypto Kanoon CEO's predictions seem reasonable enough. We've already seen
plenty of selling
for cash across all kinds of different markets. However, he goes on to make the case that authorities will be forced to curtail internet use in an effort to control the circulating news narrative. This will, of course, lead to a massive lull in cryptocurrency trading, since almost all of it takes place online. In such a scenario, Raza sees Bitcoin at below $3,000. How far it will fall below that price, he doesn't care to speculate.
Disclaimer
All the information contained on our website is published in good faith and for general information purposes only. Any action the reader takes upon the information found on our website is strictly at their own risk.
A former professional gambler, Rick first found Bitcoin in 2013 whilst researching alternative payment methods to use at online casinos. After transitioning to writing full-time...
A former professional gambler, Rick first found Bitcoin in 2013 whilst researching alternative payment methods to use at online casinos. After transitioning to writing full-time...
READ FULL BIO
Sponsored Sponsored