In this episode of the BeInCrypto video news show, host David Boreman looks at everything about the Polygon cryptocurrency, its founders, ecosystem, famous backers and where it could be headed.
While the most popular cryptocurrencies like Bitcoin and Ethereum were crashing, there was one standout in the sea of red. Polygon (formerly known as MATIC) rose nearly 35%. While it eventually succumbed to the broader market sell-off, the amount was nowhere near as drastic. So what is this crypto with two names, and why did it buck the trend?
What is Polygon?
Polygon is an Indian blockchain scalability platform known as "Ethereum's Internet of Blockchains." It addresses some challenges faced by Ethereum today, such as heavy fees, worsening user experience, and low transactions per second. Polygon's goal is to create a multi-chain ecosystem of Ethereum compatible blockchains. And it seems this idea has been resonating with a growing number of people.
Polygon founders
The founders include three Indians, later joined by a Serbian engineer – Jaynti Kanani, Sandeep Nailwal, Anurag Arjun, and Mihailo Bjelic. Although Kanani originated the idea, Nailwal may have a bit more recognition. This is because he set up India's Covid-19 Crypto Relief Fund, which received $1 billion from Vitalik Buterin's Shiba Inu Coin donation.
Polygon hasn't established a consistent presence in the top 10 cryptos. However, the team behind it isn't short on confidence and thinks they can become the largest projects after Bitcoin and Ethereum.
Why the name change?
On Feb 9, 2021, MATIC announced that it would assume its new name, Polygon. It did this to improve its chances of global recognition. Interestingly though, during interviews the founders still refer to it by its old name.
The important thing to remember is that MATIC remains the name of the cryptocurrency that powers the Polygon network. It is with this ticker that users can find its chart and prices.
Popular partners
Recently, Polygon announced that it would be partnering with the consulting wing of Indian tech giant Infosys Ltd. The collaboration will enable enterprise clients to cross-operate using the ethereum blockchain.
The Trace Network is another one of Polygon's notable collaborations. Currently, Trace is using it for decentralized finance (DeFi) and non-fungible tokens (NFTs) with the hope of establishing a reliable platform for retailers to bring NFTs to the public.
Polygon also demonstrated its growth potential on May 29, when they announced a partnership with Google and its BigQuery Cloud service. This integration allows the users of BigQuery to tap into Polygon, improving its accessibility and positioning.
Polygon was also boosted recently through a DeFi partnership with Aave. DeFi's lending giant launched on Polygon this April and has already lured away about 66,000 unique users to the layer-two version. Lenders have deposited nearly $12 billion since the launch, with over $7 billion currently lent out.
Notably, only $158 has been spent on gas across the entire Aave's Polygon version, while the daily transaction count keeps increasing.
Mark Cuban investment
Amidst all these partnerships, the most recent jump in price was due to the announced collaboration with billionaire investor Mark Cuban. On May 25th he announced that he will be investing in the project. As someone familiar with the details of different crypto projects, he highlighted the high Transaction Per Second that Polygon provides. He added that this is and will be essential to lower the usage cost for users. 
Recap
It seems the future is bright for Polygon which already has 400 apps, 76 million transactions and 800,000 unique users.
Disclaimer
All the information contained on our website is published in good faith and for general information purposes only. Any action the reader takes upon the information found on our website is strictly at their own risk.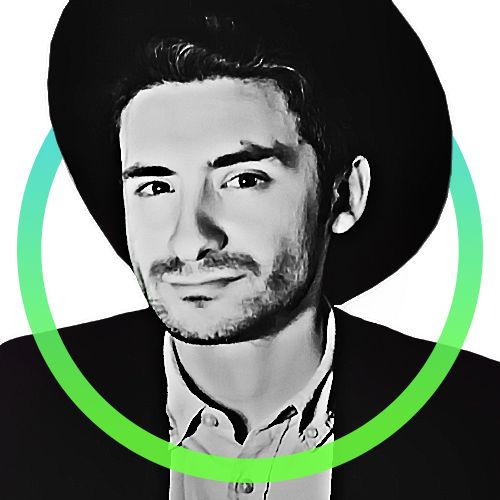 Nick is a data scientist who teaches economics and communication in Budapest, Hungary, where he received a BA in Political Science and Economics and an MSc in Business Analytics...
Nick is a data scientist who teaches economics and communication in Budapest, Hungary, where he received a BA in Political Science and Economics and an MSc in Business Analytics...
READ FULL BIO
Sponsored Sponsored