Looking to invest in
NEO
, but unsure how best to secure your funds? Get yourself a suitable
wallet
that allows you to send, receive, and store your NEO. Our regularly updated list of the very best NEO wallets will help you on your way with the famed cryptocurrency.
NEO is a next-generation blockchain platform that allows the creation of digital assets, smart contracts, and highly scalable decentralized applications. Initially released as AntShares in 2014 before being rebranded to NEO in 2017, the so-called "Chinese Ethereum" quickly grew in popularity — experiencing an extraordinary 5,000 percent growth in 2017 alone and reaching a yearly high of almost $78 on Dec 31, 2017. As it stands, NEO is still up by more than 40x its Jan 2016 valuation and is one of the few cryptocurrencies that directly rewards you for participating in the ecosystem, as NEO holders earn GAS proportional to their portfolio value. Getting started with NEO is practically the same as any other cryptocurrency. However, not all NEO wallets offer support for one of its major features – GAS generation. The wallet you choose to store your NEO portfolio will likely depend on your preferences, as there is no single perfect wallet for everybody. Because of this, we will share a variety of the best wallets available for NEO and highlight their best features helping you choose which is best for you.
Note: The content of this article is provided for informational purposes only. BeInCrypto is independent and has no relationship with any of the provided products or services described below.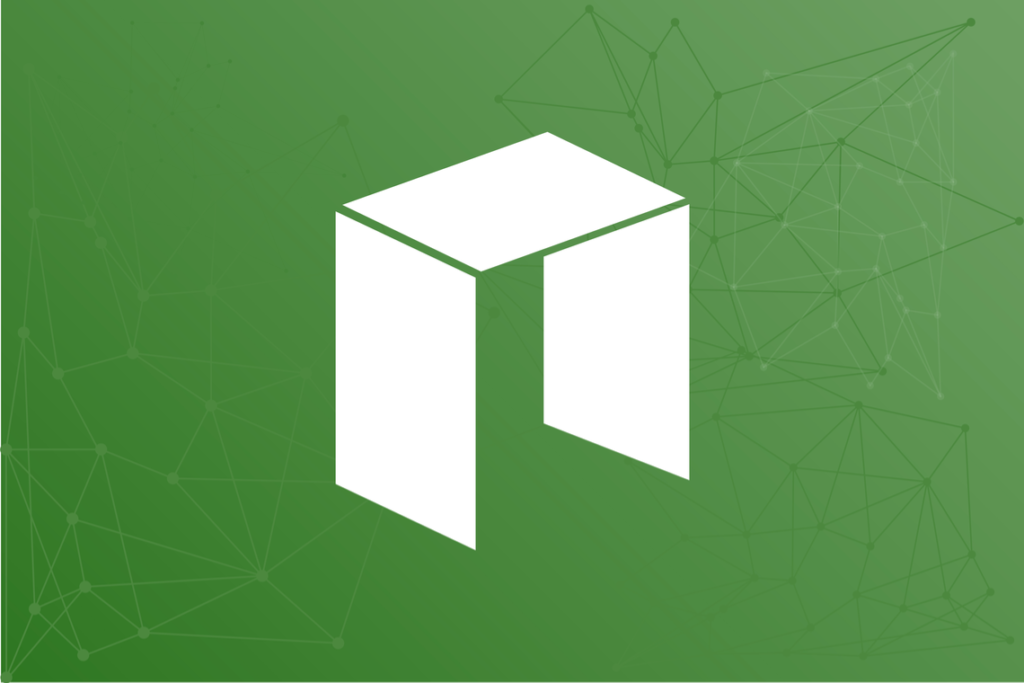 Ledger Nano S
Kicking off our list of top NEO/GAS wallets is the Ledger Nano S
hardware wallet
. Widely considered to be the gold standard of hardware wallets, the Ledger Nano S has quickly risen up to become the most popular hardware wallet by some margin. Featuring a sleek, minimalist design, the Ledger Nano S manages to cram an extraordinary amount of functionality into a device smaller than most USD drives. With just two buttons, the Ledger Nano S allows users to store, receive and send dozens of different cryptocurrencies, including Bitcoin (BTC), Ripple (XRP) and, of course, NEO, following the installation of the NEO app. When it comes to
security
, hardware wallets offer a level of protection that simply cannot be matched by desktop or mobile wallets, essentially acting as a vault for your portfolio. Built around a custom secure chip, featuring pin access and offering two-step verification, the Ledger Nano S is as close as you can get to the Fort Knox of NEO wallets.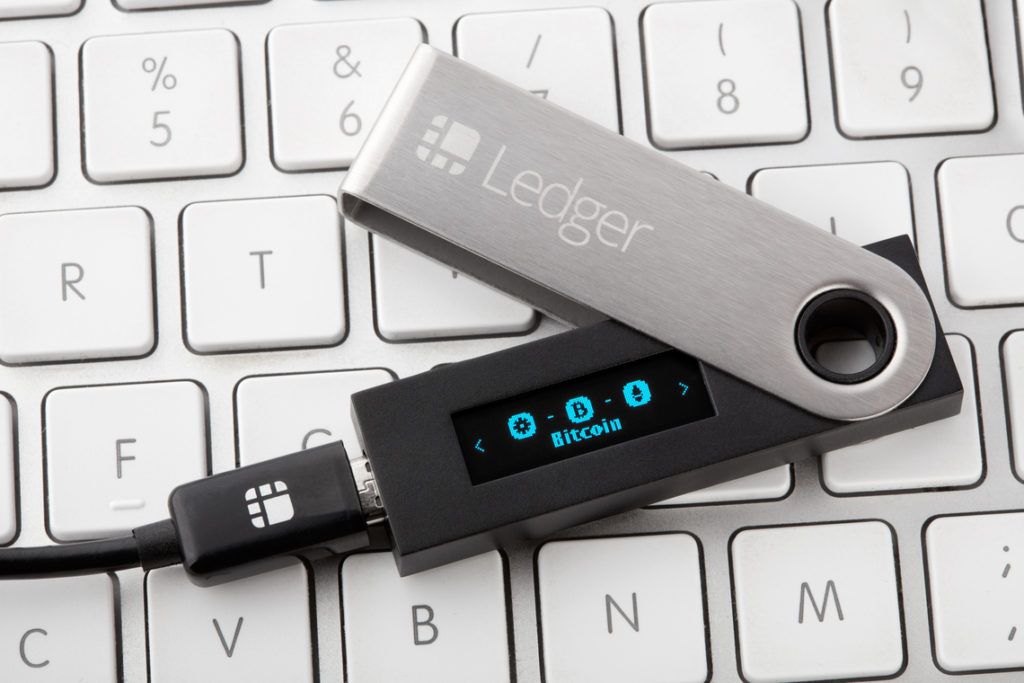 NEO GUI
As the official NEO client for desktops, NEO GUI is one of the more commonly used wallets on this list. Created by the original NEO developers, the NEO GUI wallet is not particularly attractive — but gets the job done. Currently, the NEO GUI is only available for machines running Windows 7 SP1 or later, leaving MacOS and Linux users sorely out of luck. The NEO GUI connects directly to the NEO servers and will take up to several minutes to synchronize with the blockchain, while also requiring a significant amount of disk space to run. Despite this, not relying on others to broadcast your transactions to the correct blockchain does offer you a sense of security not offered by other NEO wallets. We should note that the NEO GUI wallet is one of the more complicated wallets on the list, and is ideal for those with some experience with the cryptocurrency.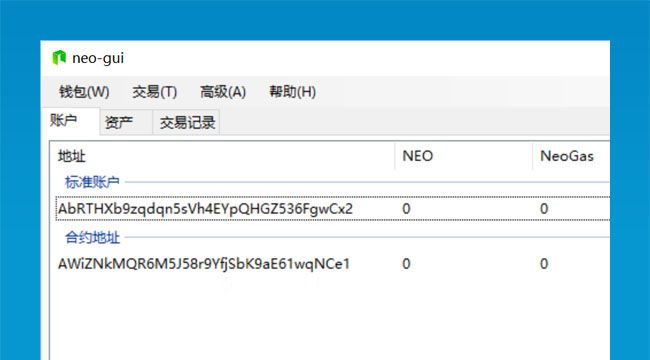 NEON
NEON wallet was developed by the City of Zion and is listed on the official NEO website as an approved client. NEON is considered a 'light' wallet because it does not need to sync with the latest NEO block in order to operate. The NEON wallet has all the features you would expect from a high-quality cryptocurrency wallet, including simple to navigate GUI and the ability to store both NEO and GAS, as well as a variety of tokens based on the NEO platform. The wallet is available on multiple platforms, including Windows, MacOS and Linux, and features an in-built NEO/GAS conversion feature. NEON stores your encrypted private keys locally, and never sends any of your personal data to outside sources. For additional security, NEON can also be used in combination with the Ledger Nano S to further protect your keys from hacks and theft.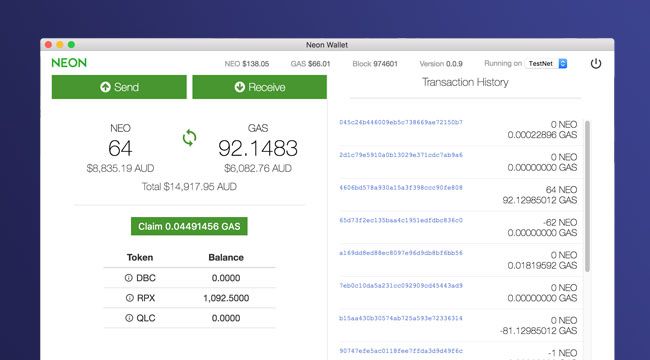 NEO Tracker
The NEO Tracker wallet is a web-plugin based wallet that allows users to log in with either your private key or key store file to access and control your NEO finances. Unlike the other entries on this list, NEO Tracker also includes a built-in
block explorer
allowing you to check on the status of past and current transactions without needing to visit an external site. NEO Tracker is a simple wallet that allows you to store, receive and send your NEO/GAS as well as other NEP5 digital assets. NEO Tracker is also one of the few wallets that allow you to claim GAS on the NEO in your balance. In terms of security, NEO Tracker is on par with most NEO desktop wallets, storing your encrypted private keys on your local disk without even sending them elsewhere. As of writing, NEO Tracker is available for both Chrome and Edge in English only.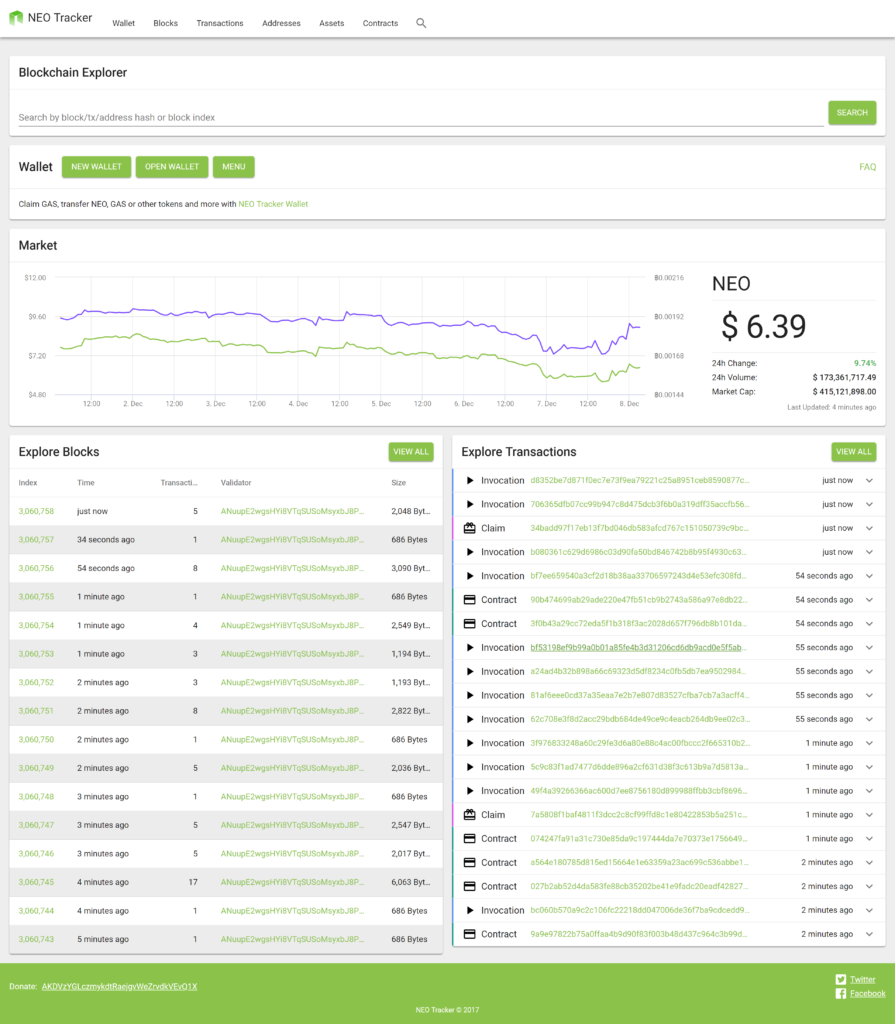 O3
Arguably one of the most user-friendly NEO wallets, O3 was initially designed for use on mobile devices and is available for both iOS and Android. Recently, O3 was released for Windows, MacOS, and Linux, and begun supporting NEP-5 tokens on the app, demonstrating a clear motivation to improve. Unlike many mobile wallets, O3 was developed exclusively for NEO, giving it a beautifully refined feel that many mobile wallets appear to lack. O3 allows users to divide their funds into two separate wallets – a hot wallet for liquid funds, and a cold wallet for offline storage. O3 also allows you to monitor the value of your
NEO
portfolio at any time, ensuring you are never caught holding bags. You are also presented with the latest news to keep you ahead of the game. Although O3 can never match the security offered by the Ledger Nano S, it more than makes up for this by offering one of the most refined NEO wallets available, making it ideal for users that want everything in one place.
Did we miss any major wallets? Why do you think so few multi-asset wallets supports NEO? Let us know your thoughts in the comments below! 
Disclaimer
All the information contained on our website is published in good faith and for general information purposes only. Any action the reader takes upon the information found on our website is strictly at their own risk.