Bermuda's effort to establish itself as a crypto hub is a bold move that could pay off in the long run. Some firms and exchanges already seek to take advantage of Bermuda's clear regulatory framework and fostering of innovation in the crypto industry.
Bermuda, an archipelago in the North Atlantic Ocean, is moving decisively to become a hub for cryptocurrency exchanges and firms. Known for its offshore insurance and reinsurance industry, the island nation flaunts its transparency around digital-asset regulation. Mainly to attract more crypto projects and players.
Proactive Regulators
Bermuda has made efforts to lay down rules of the road for financial innovators. In 2018, it became one of the first jurisdictions to introduce a regulatory framework for initial coin offerings (ICOs). This required companies to obtain a license from the Bermuda Monetary Authority (BMA) before launching a token sale. The BMA also issued guidelines for digital asset custodians and virtual currency exchanges. Thereby outlining the requirements for companies in these sectors.
In 2020, Bermuda further solidified its commitment to crypto by passing the Digital Asset Business Act. This requires all digital asset businesses operating in Bermuda to register with the BMA and comply with strict anti-money laundering and anti-terrorism financing laws.
Luring Large Players
Bermuda's efforts have not gone unnoticed by the crypto industry. The island nation has already attracted several high-profile crypto ventures, including the stablecoin issuer Circle, which relocated its headquarters to Bermuda in 2019. Binance, the largest cryptocurrency exchange by trading volume, also announced plans to set up an office in Bermuda in 2018.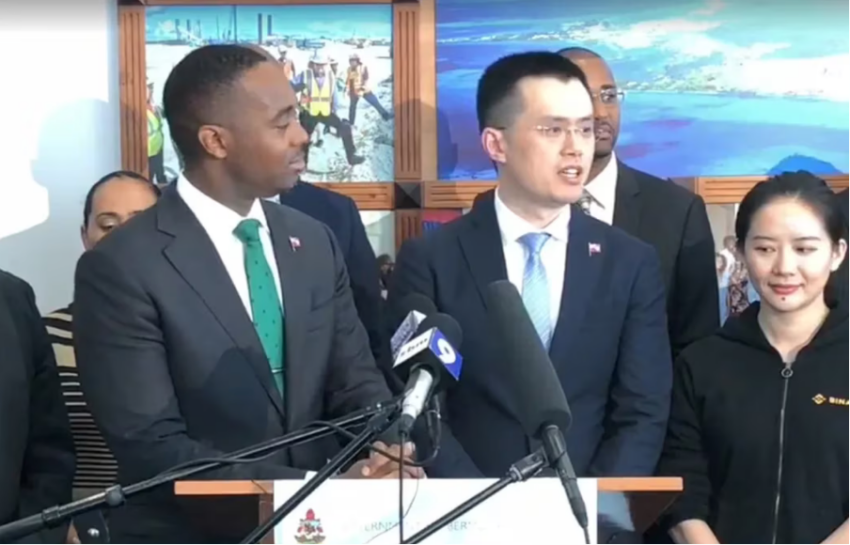 Last week, as part of its plan to expand internationally, Coinbase was granted a license to provide services in Bermuda. The Bermuda Monetary Authority (BMA) gave the U.S. cryptocurrency exchange a Class F license. Thus allowing it to operate as a digital asset exchange in Bermuda. 
Premier David Burt publicly praised the awarding of the license. He stated in an April 19 tweet, "I'm thrilled to see our island leading the 'race to the top' for regulation in this industry."
Regulatory uncertainty at home remains the key reason why some firms choose Bermuda. Of late, crypto exchanges and companies have been leaving the U.S. for jurisdictions that regulate cryptocurrencies in a friendlier way. 
Another player that could follow is Ripple. At present, the fintech firm remains locked in a legal battle with the US Securities and Exchange Commission (SEC), with a ruling potentially coming any day. CEO Brad Garlinghouse warned in July 2022 that the company would move to another country if it lost in its battle with the SEC. Meanwhile, crypto-lending startup BlockFi and crypto exchange Bittrex Inc. all have operations in Bermuda.
Understanding the Landscape
Bermuda's push to become a crypto hub comes as the industry faces turmoil. The value of Bitcoin, the largest cryptocurrency by market capitalization, has experienced severe volatility in recent months. Dropping from an all-time high of nearly $65,000 in April 2021 to below $30,000. Other cryptocurrencies have also experienced swings in value, leading to increased scrutiny from regulators worldwide.
However, Bermuda's regulatory framework helps it weather the storm. By establishing clear guidelines for digital asset businesses, the BMA provides certainty and stability that may be lacking in other jurisdictions. This could attract crypto firms looking for a stable regulatory environment, especially as officials in other countries take a more cautious approach to the industry.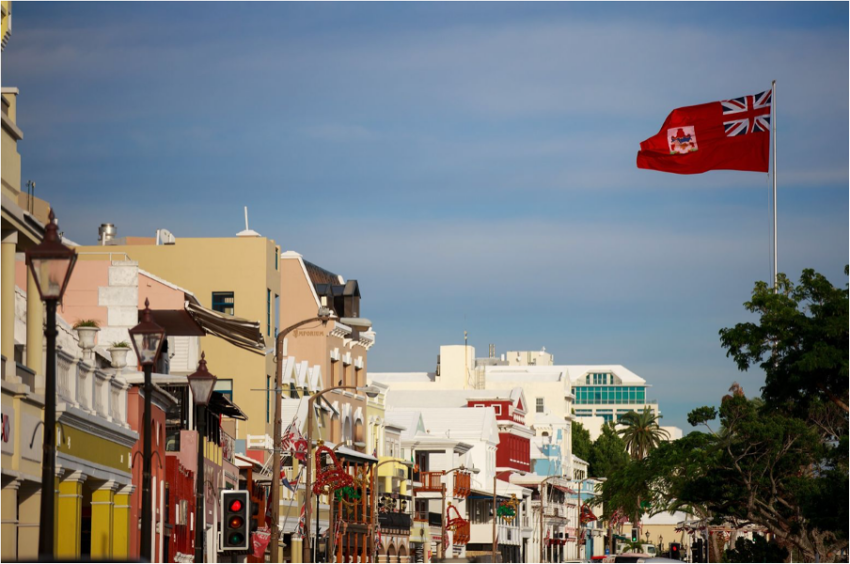 "We are aware of the recent devaluation in the price of cryptocurrencies and remain confident that it does not threaten the island's ability to become a crypto hub," said Jason Hayward, Bermuda's minister of economy and labor. "This industry downturn is likely to advance our goal and positively impact our long-term growth and role in this sector."
Additionally, the region is one of the few jurisdictions worldwide that has enacted a comprehensive framework regulating cryptocurrency. Bermudan regulators say that their understanding of international business, which accounts for about 27% of the island's economy and a trained local workforce, translates into a base for developing a thriving digital assets industry. 
That puts Bermuda in competition with other jurisdictions hoping to lure players and businesses in the crypto industry. 
Unique Measures
Regulators here have adopted to unique approach. Uniting a pro-innovation stance with highly sophisticated risk analytics designed to thwart money laundering and terrorist financing. The BMA uses Chainalysis tools to try to ensure financial probity and regulatory compliance.
Bermuda's focus on transparency and regulation may also help it attract institutional investors, who are increasingly interested in the crypto industry. High-profile institutional investors, including hedge funds and asset managers, have started investing in Bitcoin and other cryptocurrencies in recent years.
Not coincidentally, as Bermuda has expanded outward from its longtime identity as an insurance hub, transactional law firms like Walkers and Carey Olsen, traditionally strong in other offshore jurisdictions, have opened offices in Bermuda. These firms know which way the wind is blowing and want in on some very lucrative deals.
However, many institutional investors need more time to enter the crypto market amid regulatory uncertainty and volatility. By providing a clear regulatory framework, Bermuda could attract these investors and help drive growth in the crypto industry.
Other global financial hubs are looking at the Bermudan example. Those with decided views on the matter include representatives of Conyers, an offshore law firm. Apart from Bermuda, several leading offshore financial centers, including the Cayman Islands and the British Virgin Islands (BVI), "have carved out their niches as popular and effective structuring jurisdictions for this growing and dynamic industry," Conyers lawyers said recently.
Each of these jurisdictions purports to offer several benefits.
a tax-neutral platform
sound legislative and judicial systems based on English common law principles
stable, commercially minded governments
flexible corporate structures
experienced and responsive professional advisory and support services
Concerns and Challenges
Bermuda's push to become a crypto hub presents challenges.
The island nation is a relatively small market, with a population of around 64,000 people. This means it may be difficult for crypto firms to achieve significant scale in Bermuda alone. While Bermuda has successfully developed a regulatory framework favorable to the digital asset industry, it is still a relatively small jurisdiction with a limited impact on global financial markets. But, of course, firms and exchanges registering in Bermuda will hardly do the bulk of their transactions locally.
Other major financial centers, such as New York, London, and Hong Kong, may continue to play a more significant role in shaping global financial regulation. Jurisdictions such as Singapore and Switzerland compete to become international crypto hubs and have established themselves as attractive destinations for crypto firms.
Furthermore, while Bermuda's regulatory approach may serve as a model for other jurisdictions, each country has unique challenges and regulatory priorities. What works for Bermuda may not be the best fit for all players. Different jurisdictions will likely develop their approaches to regulating the crypto industry based on unique circumstances.
However, Bermuda's focus on transparency and regulation, favorable tax policies, and well-established financial services industry could give it an edge. If Bermuda can continue attracting high-profile crypto projects and firms, it could become a dynamic player in the global crypto industry.
Disclaimer
Following the Trust Project guidelines, this feature article presents opinions and perspectives from industry experts or individuals. BeInCrypto is dedicated to transparent reporting, but the views expressed in this article do not necessarily reflect those of BeInCrypto or its staff. Readers should verify information independently and consult with a professional before making decisions based on this content.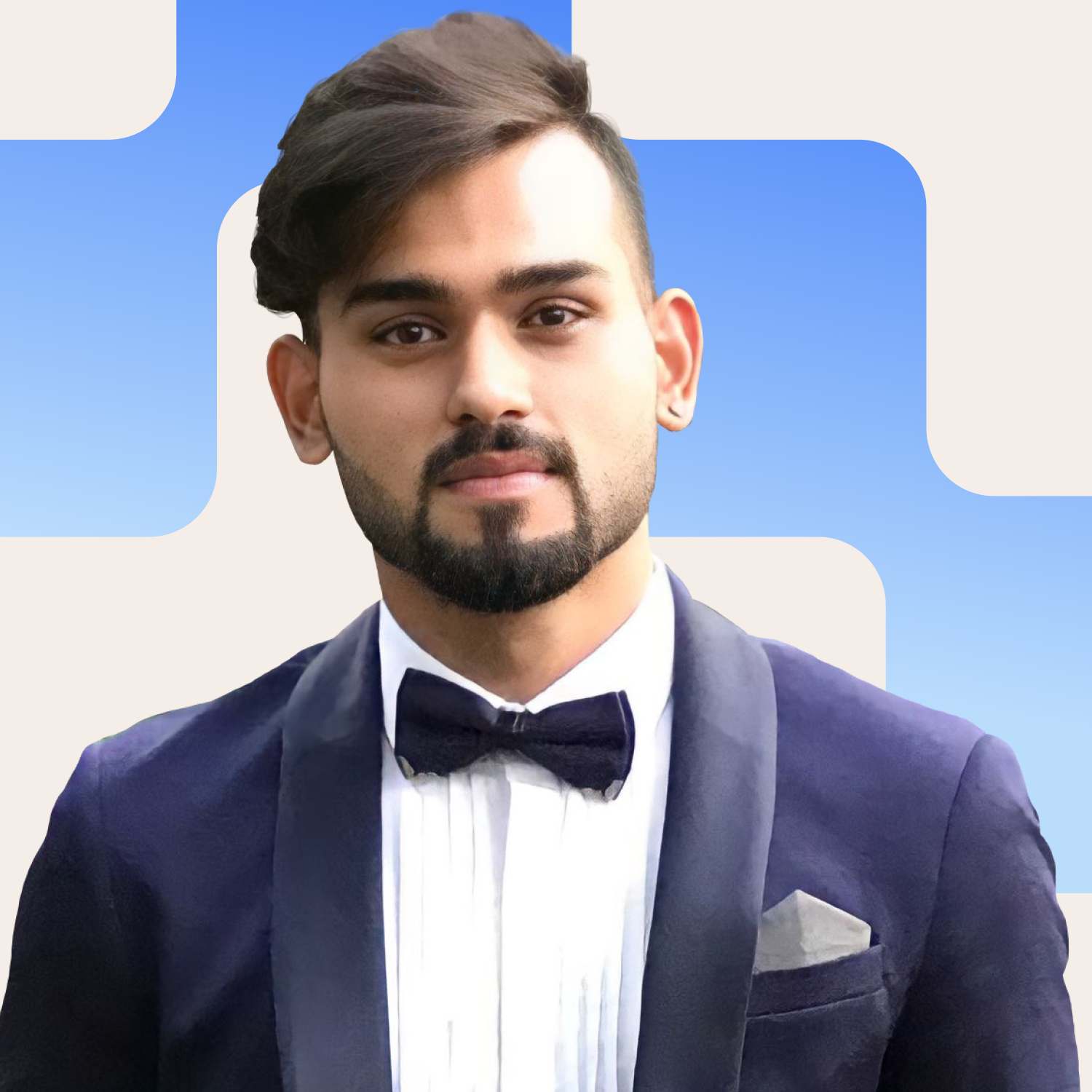 An engineer and an accountant by degree, Shubham ventured into the crypto world to pursue his passion. He believes digital currencies will redefine our economies in the decades to...
An engineer and an accountant by degree, Shubham ventured into the crypto world to pursue his passion. He believes digital currencies will redefine our economies in the decades to...
READ FULL BIO
Sponsored Sponsored