Be[In]Crypto partners with Kleks Academy as an official crypto media partner for a groundbreaking NFT, film, and storytelling project.
The world of crypto is dynamic and fast-paced. Over the last year, developments in the space have piled up. They are creating new possibilities for online interactions through further DeFi innovations, metaverse experiences, and of course NFTs.
We at Be[In]Crypto continue our mission to be at the forefront of these developments to tell important industry stories. It is our job to keep readers informed through factual and timely news, interviews, features, and collaborations.
One such partnership is with Kleks Academy. This comes as Kleks prepares for an exciting new media project, which combines storytelling, film, and non-fungible tokens.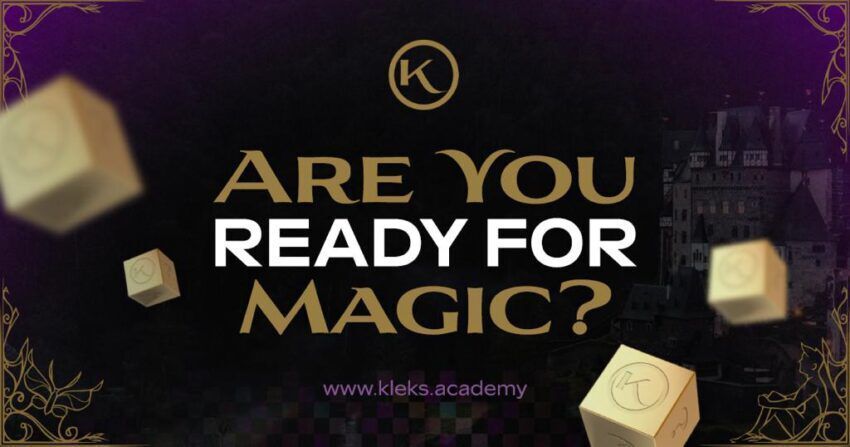 What is Kleks Academy?
Kleks Academy is a storytelling adventure film in which viewers can further interact with the narrative via Web3 technologies. The main story is written by the producers of "365 days," which has over 300 million streams, and "How I Fell in Love With a Gangster".
In this adventure, Kleks Academy is a new take on an old classic film about a school of magic! Similar to Hogwarts, but decades before its time. However, this time the movie won't be limited to the big screens. The creators of Kleks Academy incorporated augmented reality and a special metaverse platform, which allows viewers to become a part of the story!
More specifically, they do this through non-fungible token technology.
Multi-D NFT
Those who want to jump into the magic can do so as a holder of a multi-D NFT. This special type of NFT is an ERC-721 token, which allows access into Kleks Academy.
Multi-D NFTs are assigned FRECKLE$, the utility token of the academy. This token powers the space. The "multi-D" aspect is due to the 3D animation with six sides. All NFTs carry graphics and information, which will be periodically released over the next 18 months.
However the utility of these NFTs is multifold! Holders have a chance to visit the movie set during production, appear in the film, own original gadgets and costumes used in the film, and enjoy behind the scenes exclusives.
Beyond the big screen, the multi-D NFT opens a world of challenges, games, and other activities in the Kleks Academy augmented reality. This is a redefinition of entertainment and exciting new use cases for NFTs.
Be[In]Crypto Collaboration
As Be[In]Crypto stands on the frontlines of new innovations in the Web3 space, and this is a big one! 
We are officially a crypto media partner for Kleks Academy. This entails access to premiers, events, and other happenings for the movie and interactive world. The Academy already has 6 anticipated parts of the film!
Keep an eye out for Be[In]Crytpo in the credits and follow along on social media for updates on the project!
Disclaimer
In adherence to the Trust Project guidelines, BeInCrypto is committed to unbiased, transparent reporting. This news article aims to provide accurate, timely information. However, readers are advised to verify facts independently and consult with a professional before making any decisions based on this content.