The total altcoin market cap has been in a downtrend ever since 2018, but altcoin prices seem to be getting closer to a bottom. Our BeInCrypto Ambassadors picked their top altcoins for 2020 for you to add to your cryptocurrency watchlist.

Mark Fitzgerald 🇬🇧 — Raven Protocol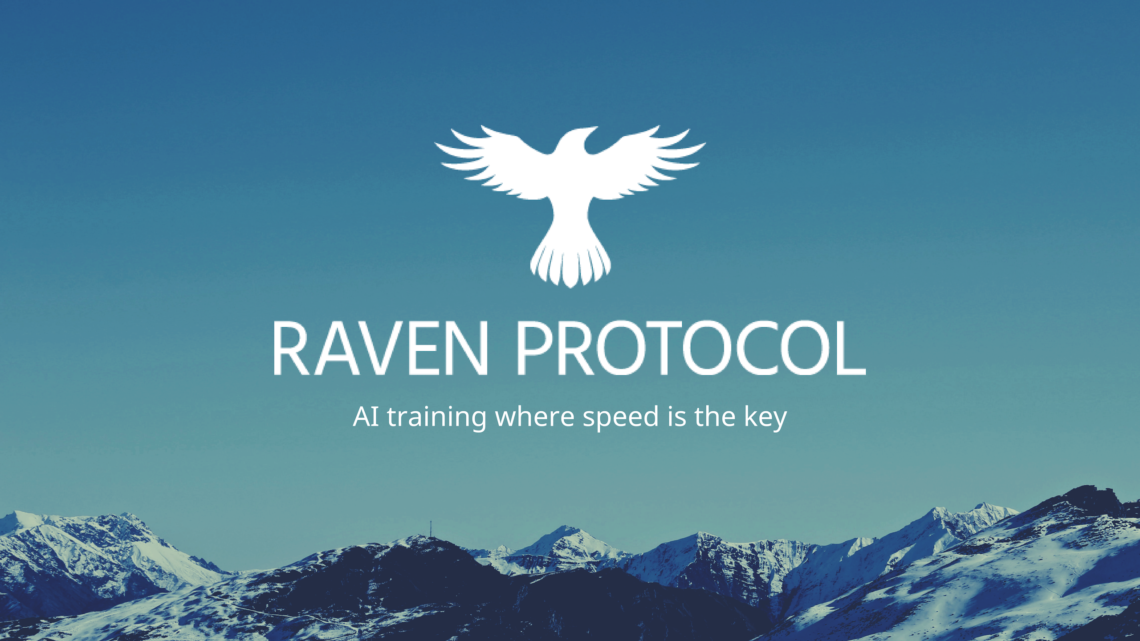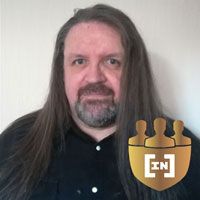 Raven Protocol is one of my favorite altcoins since it has a real-life use-case that addresses a real need. Artificial Intelligence will be everywhere. It is an industry that is in its infancy and will explode everywhere. Whoever leads in AI will largely own the future. Narrow AI and Deep Neural Networks are used in robotics, facial recognition, automation, driverless vehicles, and so much more. Being designed on algorithms, these algorithms need to be trained on quality learning models at a large scale and use an intensive and large amount of computing power. This is dominated by large players such as Google and AWS. The future is with smaller players for true expansion, so the industry needs a platform that supplies the same things like the big players — but faster and cheaper. Raven Protocol, when it is in production, will deliver that to the industry since it has very strong potential to be 10x cheaper and 10x faster. Raven Protocol is currently engaged in testing with selected Alpha customers to tweak the design and build based on real customer feedback as they use and test the platform. I expect great things of a great team and a great project.
Heslei Oliveira 🇧🇷 — IoTeX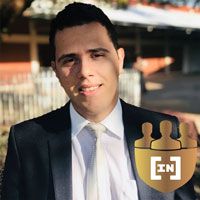 I would like to mention IoTeX and all the development the team has been doing in order to build the "Internet of Trusted Things." IoT is a relatively new topic, but one thing many don't know is that we actually share lots of private data with other people/institutions — without ever knowing it. That's the problem IoTeX aims to solve by developing a privacy-centric blockchain that provides flexibility and scalability so users can fully own their data, devices, and identities. IoTeX has been on the ConsenSys list of Top 20 projects with the most dev/user activity in the past six months. The pace that IoTeX is moving is lightning fast! On top of that, IoTeX will soon launch its first blockchain-powered IoT product, called Ucam — a fully private, blockchain-powered security camera. Ucam was selected out of 5,000+ products as CES 2020 Innovation Award Honoree. IoTeX joins Google, Amazon, Sony, LG, and others as winners of this prestigious award. The roadmap for 2020 includes the full Mainnet launch in Q1, plus developments on Secure Hardware and Decentralized Identity (DID). Once completed, these "layers" of the IoTeX platform come together to enable full end-to-end trust and privacy. I'm sure it will be an epic year for IoTeX!
Jeff Caceres 🇵🇭 — Unifinity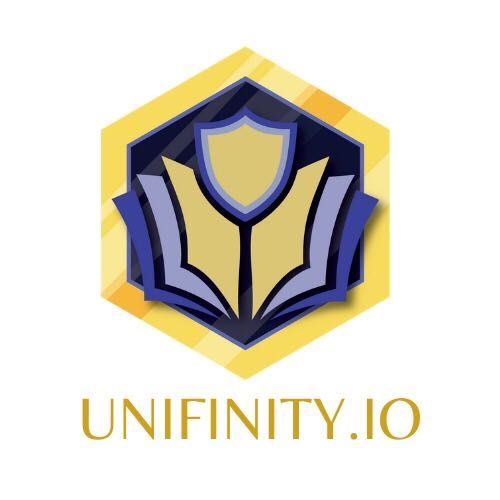 Not even the resurgence of Bitcoin's price can guarantee that altcoins would follow suit. However, there's one project that could possibly make a huge impact — not just in the cryptocurrency and blockchain industry, but in the education sector as well. Why am I looking forward to Unifinity to make a solid impact in 2020? First and foremost, Unifinity isn't just like any other altcoin out there. It is really something else. The main focus of Unifinity is to make the education system in various schools and universities run on blockchain technology. The state-of-the-art decentralized education platform has features like tamper-proof exams, attendance trackers, digital certificates, virtual courses, data management, performance rewards, and so on. Unifinity was spearheaded by Adsolve CEO Veronica Andrino, a long-time cryptocurrency and blockchain advocate who has a dream that every university will implement blockchain technology in their system. Unifinity already has partnerships with various universities in the Philippines, Malta, and several other countries. It also secured solid partnerships with NextID, EST Capital Group and Swaps Network. Unifinity (UNY) will be having a private sale soon before doing the IEO. However, the launchpad has yet to be announced. Once the platform is live and in effect in various schools and universities worldwide, it can easily be adopted anywhere.
Thomas Kor 🇵🇪 — HyperLedger Project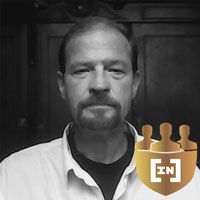 In 2020, I expect to see the Hyperledger Project (HLP) and its ecosystem gain massive attention by monetizing decentralized finance and cloud infrastructure. The mission of HLP reads as follows:
"Create an enterprise-grade, open-source distributed ledger framework and codebase, upon which users can build and run robust, industry-specific applications, platforms and hardware systems to support business transactions."
There are three major factors that make HLP and the cryptocurrencies/tokens associated with it worth a look.
First, the Linux Foundation leads the development of HLP with the backing of some of the biggest names in the tech industry. No other organization rivals them in decentralized, open-source software — not even Bitcoin. They have decades of experience building tools that do one thing and do it well while being accessible to anyone. They are also able to avoid or at least navigate the FUD circus around software forks that have come to typify the cryptocurrency world.
Second, the problem-solving approach of the HLP. Each tool or project addresses a problem in a disciplined scientific manner and sets about solving that problem openly in an environment that anticipates evolution and change. Linux's creator Linus Torvalds also created git/GitHub to do exactly that.
Finally, two HLP sub-projects, the Chainlink Oracle and iExec Secure Compute projects, are very promising. These two project solve unique problems in the blockchain world that have no decentralized, open solution now. Neither of these is traditional cryptocurrencies, but instead, build mass adoption for the blockchain and Bitcoin.
Earlier, BeInCrypto reported that Oracle's Vice President of blockchain product development, Frank Xiong, mentioned that the Hyperledger Project is
one of the main reasons for widespread blockchain adoption
by companies and enterprises.
Destiny Adedoyin 🇳🇬 – EOS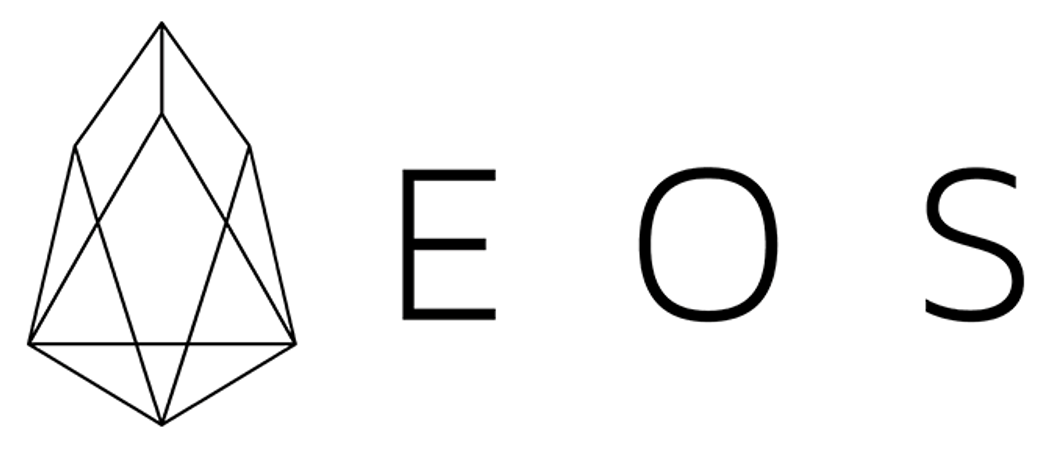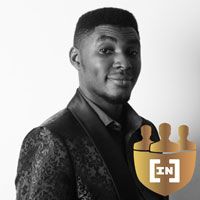 I believe Cryptocurrencies, in general, are still very experimental in nature — and, with the exception of Bitcoin, should be properly scrutinized before buying. While not a BTC maximalist, I do believe a lot of coins do NOT hold value — even the top 10 coins. Still, I do have faith in one particular coin — EOS. Despite the current CPU issues plaguing the platform, it has continued to prove that it is a blockchain worth its salt. The EOS community has been helpful in teaching individuals how to use its platform, introducing newbies into the Blockchain space, and helping Africans break out into the world in terms of crypto and tech. EOS has also been forked multiple times and each fork has been successful in what they aim to achieve. African representatives also are available in each of these forks, showing that the community is one that is global. Multiple projects continue to move to the EOS blockchain or utilize the EOSio software for their own use. The EOSio software makes it easy to create your own version of Eos (forking). EOS probably has one of the largest followings of any crypto project in Africa. With EOS getting constant upgrades and great collaborations between developers, Block Producers, EOSio creators, and the community at large, I believe it is one of the top crypto projects for 2020.
Disclaimer
All the information contained on our website is published in good faith and for general information purposes only. Any action the reader takes upon the information found on our website is strictly at their own risk.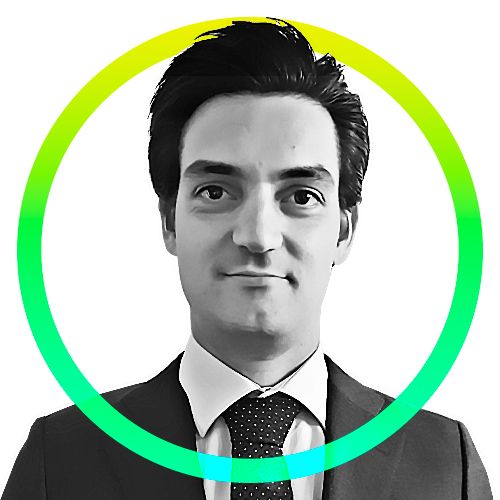 Bitcoin investor since 2013, leaped into the crypto rabbit hole at the end of 2016. Social Media Manager at BeInCrypto, former co-owner of the largest cryptocurrency news website...
Bitcoin investor since 2013, leaped into the crypto rabbit hole at the end of 2016. Social Media Manager at BeInCrypto, former co-owner of the largest cryptocurrency news website...
READ FULL BIO
Sponsored Sponsored