Recently, TRON founder and newfound BitTorrent CEO Justin Sun has come under fire for backing out of a high-profile (and expensive) dinner with legendary investor and nocoiner Warren Buffett following an apparent health issue related to kidney stones. He is also under the spotlight for alleged involvement in a Ponzi scheme resulting in protests at a TRON partner office. However, these are just two recent issues in a long string of over-marketing and providing very little substantive value to the blockchain and cryptocurrency industry.
Let's be real for a moment.
TRON founder Justin Sun has done very little for the blockchain and cryptocurrency industry, aside from incessantly marketing himself and his projects on social media to the point of exhaustion.
TRON has hardly provided anything outside of gambling applications and seems very, very far away from issuing in the next generation of the Internet.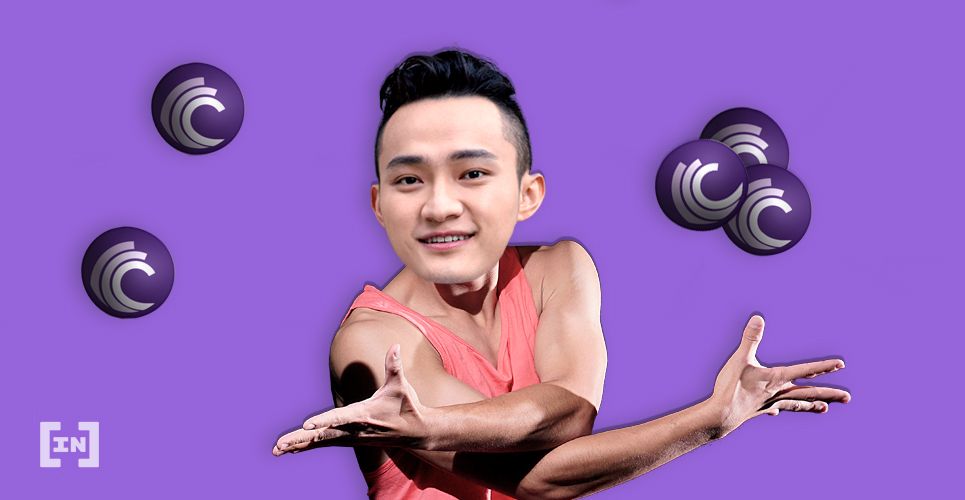 A History of Shill
In January 2018, when TRON was peaking in terms of market value and investor interest, a careful examination of the project highlighted the apparent fact that its whitepaper was lowercase-p plagiarized from IPFS and Filecoin's technical documentation — something which drew sarcastic remarks from Ethereum cofounder Vitalik Buterin.
8. Better white paper writing capability (Ctrl+C + Ctrl+V much higher efficiency than keyboard typing new content)

— vitalik.eth (@VitalikButerin) April 6, 2018
Despite the critics, Sun continued to shill TRON on social media nearly on a daily basis. We are now at the end of July 2019, and it appears to me that TRON has made no substantive progress other than launching a mainnet (which many virtually worthless altcoins have done) and acquiring file-sharing platform BitTorrent (which is essentially just the result of Sun writing a check).
Oh yeah, and TRON attracted the controversial stablecoin, Tether, to its blockchain, which caused Sun to giveaway a Tesla — a notion he notoriously botched and had some industry insiders suggesting it was, more or less, a money laundering attempt.
I mean, just look at this tweet:
To celebrate #BTT & #USDT–#TRON success, I am planning a $20m free cash airdrop. Good news-it's coming, bad news-I may decide to give away more! First, I will randomly pick 1 winner for a #Tesla up until 3/27! To apply, follow me and RT this tweet! Simple! #Blockchain pic.twitter.com/wFyzwtB3ur

— Justin Sun🌞 (@justinsuntron) March 12, 2019
Does his face have to be on every TRON advertisement at every pointless blockchain-related conference under the sun? Is TRON about decentralization and the next-generation of the Internet, or Justin Sun? It's legitimately hard to tell. What is blatantly apparent is that the guy really likes himself.
Following that up, Sun went on to claim that TRON had partnered with Liverpool FC — the most recent champions of Europe. Guess what? It hadn't.
After that, one couldn't escape the daily onslaught of cryptocurrency media news coverage about Justin Sun's high-profile dinner with legendary investor Warren Buffet. It became legitimately annoying as the media discussed every single detail while days ticked down to an event that never happened.
Who would Sun invite? Who would Satoshi invite? Who would you invite? Who would every person on Crypto Twitter invite?
Who cares?
I officially announce I've won the record-setting 20th-anniversary charity lunch hosted by @WarrenBuffett. I'll also invite #blockchain industry leaders to meet with a titan of investment. I hope this benefits everyone. #TRON #TRX #BTT #BitTorrent pic.twitter.com/EMZ4TMhgpR

— Justin Sun🌞 (@justinsuntron) June 3, 2019
Who Cares?
That is ultimately the way I feel about Justin Sun these days, and the way anyone who actually uses Bitcoin or believes in decentralization should.
It's been painfully evident from Day 1 that Justin Sun and everything he is involved in regarding cryptocurrencies is backed by proof-of-shill, an army of bagholders and bots on Twitter, and little else.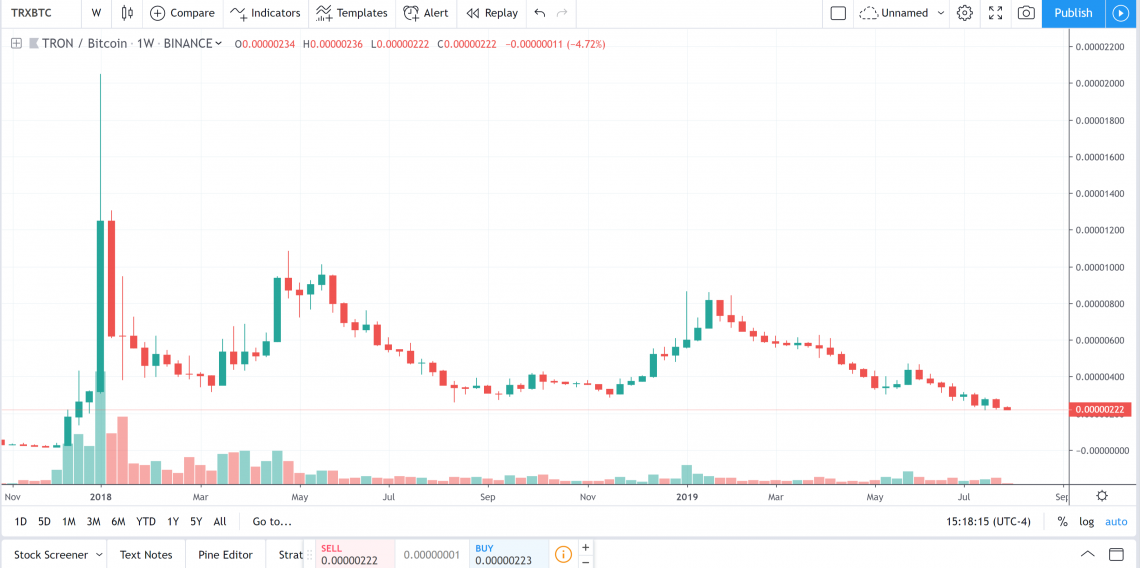 Recently, Sun himself deleted a tweet in which he apologized for the "vulgar hype" and "over-marketing."
Do us all a favor and stop tweeting. Build something legitimate instead.
What do you think of Justin Sun, TRON, BitTorrent, and his marketing techniques? Let us know your thoughts in the comments below! 
[Editor's Note: Adam is the Editor-in-Chief of BeInCrypto.com. The opinions expressed in this article are solely his own and do not necessarily reflect those of BeInCrypto or its staff.]