This past Sunday, CBS's 60 Minutes premiered a segment on
Bitcoin
. Surprisingly positive, the coverage explained the Bitcoin concept to an older generation of Americans for the first time.
Some noted Bitcoin skeptics, however, criticized 60 Minutes for not being objective. The report was largely positive, interviewing major players in the space and explaining the technology to viewers. Given that most media coverage surrounding Bitcoin has been laced with unfair criticism, often with undertones of Bitcoin's alleged 'criminality,' the segment was a refreshing take.
60 Minutes: Bitcoin's Wild Ride
What this all means is that Bitcoin is becoming normalized in the public discourse. Nuanced mainstream news reporting is the clearest indicator of this paradigm shift. By now, the public at the very least recognizes that
Bitcoin is here to stay
. It's a development that has only really matured this year. What's interesting to note is that much of the coverage on 60 minutes was future-bound. Not only did it recount Bitcoin's wild rollercoaster ride in the past 10 years, but it seemed to clearly indicate to viewers the cryptocurrency's longevity. This is crucial given that Bitcoin is often associated with criminality, high risk, and similarities to the 'tulip bubble' for an older generation of Americans who struggle to grasp the technology behind it.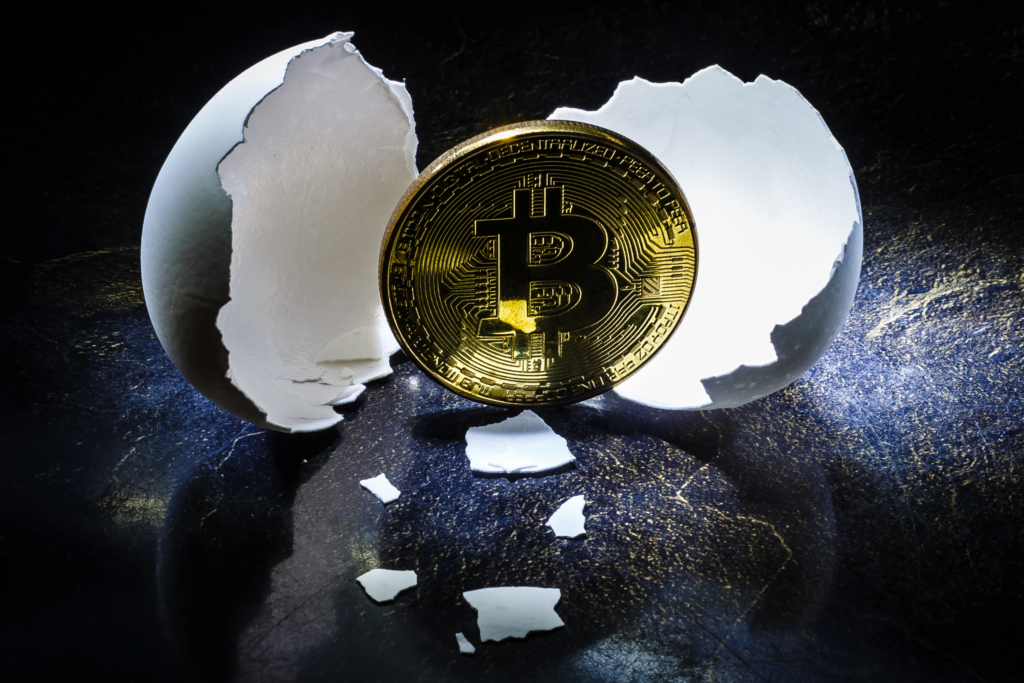 Bitcoin Skeptics Balk
The normalization of Bitcoin has brought out some critics out of the woodwork, most notably Peter Schiff. Peter Schiff is a noted economist and one of the most publicized
advocates of gold
today. He's also been known for predicting the 'end of the dollar' for decades now, making a doomsday prediction almost seasonally. However, his opposition to Bitcoin still comes out of left field — why is he so opposed? He recently expressed his disgust at the 60 minutes segment by calling it a 'free commercial' for Bitcoin. He accused CBS of trying to sucker its viewers into buying Bitcoin.
60 Minutes just aired a free commercial for Bitcoin. Great press for Bitcoin owners looking to sell to CBS viewers who may be suckered into buying based on this very one-sided segment. At a minimum CBS owed its audience a healthy degree of skepticism. Very bad reporting as usual!

— Peter Schiff (@PeterSchiff) May 20, 2019
Peter Schiff believes in sound money, that's what his career is based on. Yet, he sees Bitcoin as a threat. As some commentators have pointed out, Schiff owns most of his capital in gold. Could it be that he sees Bitcoin as a competitor to his own investments? Schiff went on to nonsensically mock Bitcoin for not increasing in price after the segment aired.
The CBS Bitcoin puff piece on 60 Minutes last night has so far produced no upward move in the price of Bitcoin. Maybe there will be a lag, but maybe the recent run up in price was driven by speculators who anticipated the positive segment and who are now selling the news.

— Peter Schiff (@PeterSchiff) May 20, 2019
Ironically, despite Schiff's belief in sound money, his Bitcoin criticisms put him alongside some of the worst bankers and institutional hacks in the financial world. It seems that, for Bitcoin skeptics, any media coverage that is not entirely negative is biased. The 60 minutes segment should be viewed for what it was: a concise primer to Bitcoin's underlying technology, the industry around it, and where it's heading
in the future
. Since 60 Minutes' audience tends to skew older, this media bump will likely be noteworthy as media interest in Bitcoin returns.
Do you believe that the 60 Minutes segment on Bitcoin was fair? Let us know your thoughts in the comments below.
Disclaimer
All the information contained on our website is published in good faith and for general information purposes only. Any action the reader takes upon the information found on our website is strictly at their own risk.