Holders of more than 43,000 BTC withdrew their bitcoins from exchanges on Dec. 10. The drop marks the largest BTC exchange outflow since Aug. 24, 2017.
Bitcoin leaving exchanges may indicate that greater numbers of investors are planning to hold the asset long-term. However, it may also relate to recent regulatory murmurs coming out of the United States.
Bitcoin Balances on Exchanges Plunge
Thursday saw more BTC leave exchanges than in any other 24-hour period since 2017. More than 43,000 BTC (around $766 million at today's prices) left trading venues. As a percentage of exchanges' total balances, the drop was around 1.81%.
In terms of exchange balances, more Bitcoin was withdrawn yesterday than on any other day since Aug. 2017. During this time exchange users withdrew around 50,000 BTC (then worth ~$135 million) in a single day.
The data, cited by Arcane Research, comes from Glassnode:
https://twitter.com/ArcaneResearch/status/1337335910724210690
Update: The above tweet has been removed after Arcane Research confirmed that the drop in BTC balances was due to "Binance inhouse movements."
The previous exchange exodus preceded the Bitcoin/Bitcoin Cash chain split. During such contentious hard forks, every address on the network receives any new coins created as a result of the split.
With a hard fork looming and many exchanges unclear about whether or not they would credit users with the newly-created coins, many chose to withdraw their BTC to self-hosted wallets.
However, this time there is no impending hard fork for the Bitcoin network. This points to an entirely different motive behind the mass withdrawals.
Moving to Stronger Hands or Underground?
A few different motives could be driving the widespread BTC withdrawals seen on Thursday. While there is no upcoming hard fork, the recent dip in price could have seen shorter-term and more casual speculators sell their bitcoins to more committed holders. This seems plausible, particularly given recent bullish developments in the industry.
Another interpretation could be that increasing numbers of investors are wanting to explore the passive income-generating potential of DeFi. Projects like Wrapped Bitcoin (WBTC) allow for BTC to be represented as tokens on Ethereum to interact with DeFi protocols.
However, BTC on Ethereum, a website tracking the number of ERC-20 tokens representing BTC, shows no sudden uptick in the number of WBTC or similar projects. In fact, the number of BTC tokens on Ethereum has been falling since its mid-November peak.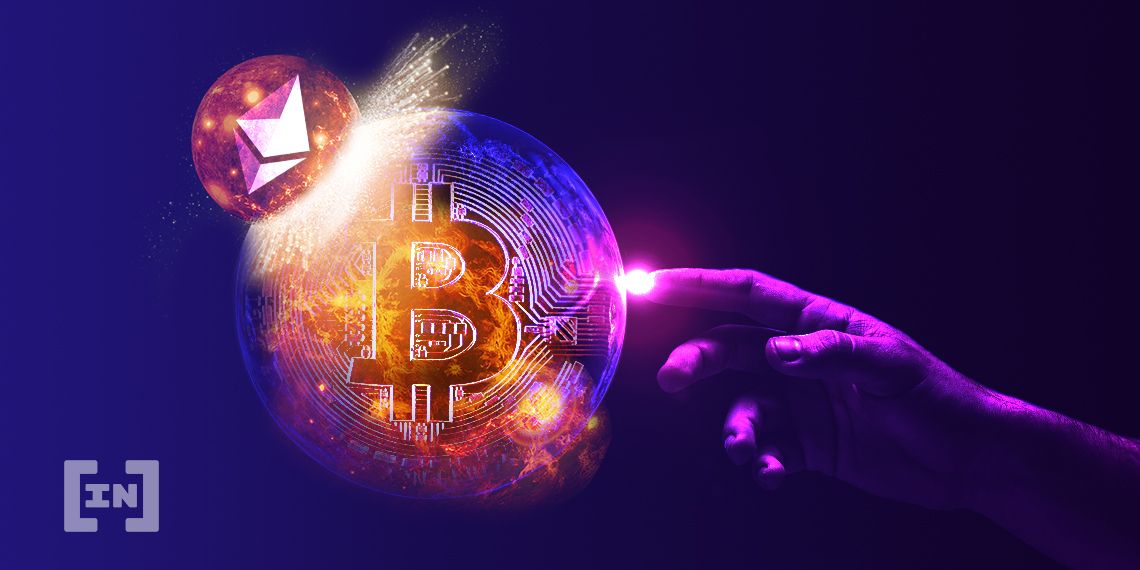 A more likely explanation relates to potential incoming crypto regulations in the U.S. As BeInCrypto recently reported, Thursday's withdrawals follow escalating concerns over proposed regulations that would require exchanges to enforce "know your customer" checks on users attempting to withdraw to self-hosted wallets.
Leading industry figures, including Coinbase's Brian Armstrong, have kicked back at the idea, arguing that such policies would stifle cryptocurrency's innovative potential. Similarly, on Dec. 9, members of Congress wrote to the U.S. Secretary of the Treasury, Steven Mnuchin, expressing their own reservations about the proposed regulations.
With concern mounting, it seems highly likely that many users who hold their bitcoins on exchanges are withdrawing before any regulatory changes actually come in.
Disclaimer
In adherence to the Trust Project guidelines, BeInCrypto is committed to unbiased, transparent reporting. This news article aims to provide accurate, timely information. However, readers are advised to verify facts independently and consult with a professional before making any decisions based on this content.