It's been precisely 222 days since Logan Paul, a major social media figure, committed to paying a substantial $1.8 million to victims of the CryptoZoo scam, yet the victims remain uncompensated. Here's a brief revisit into the controversial narrative that shook the cryptocurrency community and deceived countless investors.
In 2021, Logan Paul, armed with an enormous online audience of 4 million subscribers, threw his weight behind a cryptocurrency venture named CryptoZoo LLC. 
How CryptoZoo Sparked Interest on Empty Promises
The platform was portrayed as an enticing game with profitable potential, even drawing parallels to iconic brands like Pokémon in its promotional pitches.
However, the storyline veered sharply when YouTuber CoffeeZilla unveiled a three-part series scrutinizing the CryptoZoo enterprise. The investigation spotlighted concerns about CryptoZoo's business model. 
Players were lured into buying in-game currency, only to be left with unfulfilled promises and unreturned investments.
Logan Paul's initial reaction was aggressive, churning out videos challenging CoffeeZilla's claims and signaling potential legal action.
Yet, the overwhelming public sentiment eventually led Paul to strike a conciliatory note. He expressed remorse, pledging publicly to rectify the situation.
Fast-forward to January 13, Logan Paul elucidated his remediation plan. He declared his intentions to relinquish his game ownership. He also promised to return at least $1.3 million to the aggrieved parties and ensure the game's completion. 
To reinstate trust, Paul intended to sever his financial affiliations with CryptoZoo, propelling the token values for the game's participants. Furthermore, he proposed creating a user-friendly rewards system for effortless cash-outs and committed to pushing CryptoZoo's development to align with its initial promises.
Victims Tired of Waiting
Yet, as days turned into months, Paul's promises echoed hollowly. The victims, still awaiting their dues, oscillate between hope and disillusionment.
The unfolding scenario underlines the inherent risks tied to the volatile nature of NFTs and crypto projects and amplifies concerns about the unchecked influence of digital celebrities.
The amount Logan Paul personally profited from this venture remains undisclosed. However, it's clear that he did benefit monetarily from his CryptoZoo association. 
As the legal proceedings evolve, the overarching question persists: When will Logan Paul's commitments transcend words and manifest into tangible actions?
To this day, all CryptoZoo investors, big and small, are still waiting for their rightful reimbursements.
Disclaimer
In adherence to the Trust Project guidelines, BeInCrypto is committed to unbiased, transparent reporting. This news article aims to provide accurate, timely information. However, readers are advised to verify facts independently and consult with a professional before making any decisions based on this content.
This article was initially compiled by an advanced AI, engineered to extract, analyze, and organize information from a broad array of sources. It operates devoid of personal beliefs, emotions, or biases, providing data-centric content. To ensure its relevance, accuracy, and adherence to BeInCrypto's editorial standards, a human editor meticulously reviewed, edited, and approved the article for publication.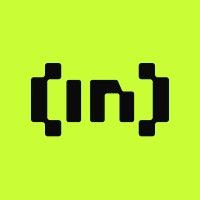 BeInCrypto Team comprises a diverse group of experienced journalists, analysts, and crypto enthusiasts dedicated to delivering the latest news, insights, and analyses in the...
BeInCrypto Team comprises a diverse group of experienced journalists, analysts, and crypto enthusiasts dedicated to delivering the latest news, insights, and analyses in the...
READ FULL BIO
Sponsored Sponsored