YouTube superstar Felix Kjellberg, also known as PewDiePie, has just announced a new deal with DLive — the largest
blockchain
-powered live streaming community.
In a recent video posted as part of his weekly meme review series, PewDiePie broke the news that he will be making his foray into the blockchain world through his new partnership with DLive. During the announcement, PewDiePie stated:
I'm partnering up with Dlive, it is a live streaming platform… Dlive's mission is to empower creators… through their revolutionary reward system… personally, I think its really cool to have creator-based website, actually putting creators first. I'm really excited about Dlive and I'm really excited to be live streaming again.
It has been a growing concern lately that YouTube is setting the bar too high for content creators, making it difficult to rely on YouTube as a source of income, since the monetization requirements are overly difficult for smaller creators. DLive is much like YouTube and Twitch in that it allows content creators to reach their audience by live streaming. However, unlike these platforms, content creators can better benefit from the work they produce, since DLive does not take a cut from either the broadcasters or platform's users — allowing content creators to receive around 90 percent of all earnings. It appears that the move is owed to DLive's consumer-first policies, which allows both the streamers and users to benefit from the platform — with Lino token rewards being distributed to those who engage with the platform, such as by watching videos or creating content. [bctt tweet="PewDiePie Partners with Blockchain Streaming Platform DLive, how do you think this will impact YouTube?" username="beincrypto"] As of yet, it is not certain whether PewDiePie will completely transition to the new platform, or whether he will maintain a presence on both YouTube and DLive — though the latter looks more likely at this point. To kick-start the move, Kjellberg has pledged to
donate
potentially tens of thousands of dollars to as many as 100 other content creators on the DLive platform. He also promised a "pretty epic" first stream, which should take place on Saturday, April 14.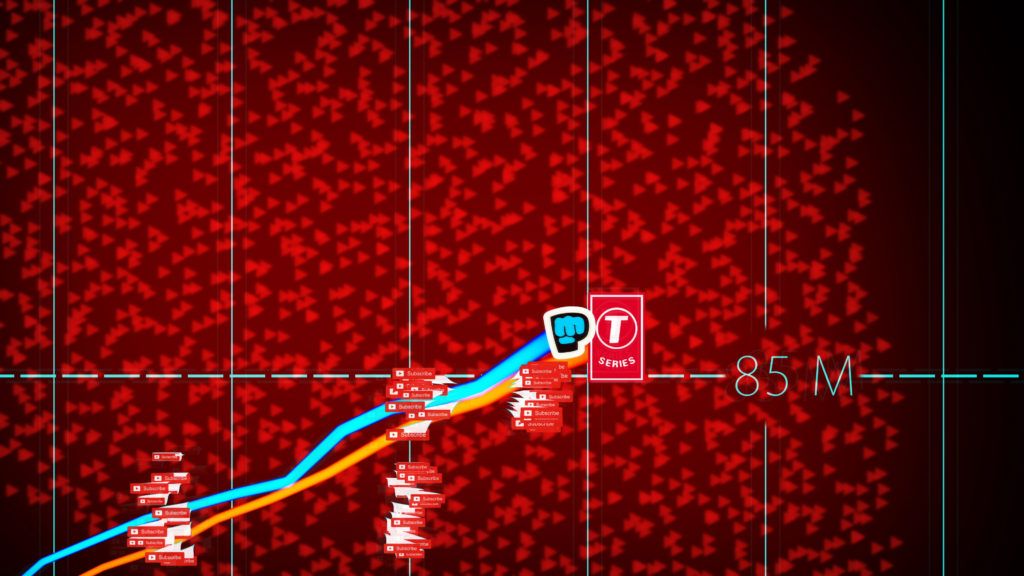 The move comes after PewDiePie's several-month-long jousting match with Indian record company T-Series, which overtook PewDiePie several times this year. As of writing, PewDiePie is again in the lead, with more than 93.7 million subscribers, compared to T-Series' 93.4 million — leading by just 300,000 subscribers. Initially, DLive was hosted on the
Steem
blockchain. However, due to concerns regarding the method Steem uses to reward contributors, it migrated to the Lino blockchain to help better facilitate its growth.
What do you think about the move? Have any of your other favorite YouTuber's got a presence on the platform? Let us know in the comments below! And while you're at it, subscribe to our new YouTube channel by clicking the button below!
Subscribe to our new Youtube channel!
Disclaimer
All the information contained on our website is published in good faith and for general information purposes only. Any action the reader takes upon the information found on our website is strictly at their own risk.