Fresh from the failure of an attempted rebasing, Yam Finance is looking to engineer a migration to a new version of the protocol.
Despite the
initial hype
that greeted its launch as the latest decentralized finance (DeFi) sensation, the project soon ran into trouble. A bug discovered in the rebasing contract meant inflation in YAM token minting.
Yam Rescue, Take Two: Migration
Yam Finance
announced
the proposal for the migration via a blog post on its Medium page on Friday. According to the statement issued, the move, if approved, will see the project return to its original ethos. The migration proposal comes after the project was unable to fix a rebasing contract bug in time. As a result, the YAM token price crashed 90% in less than three hours on Wednesday.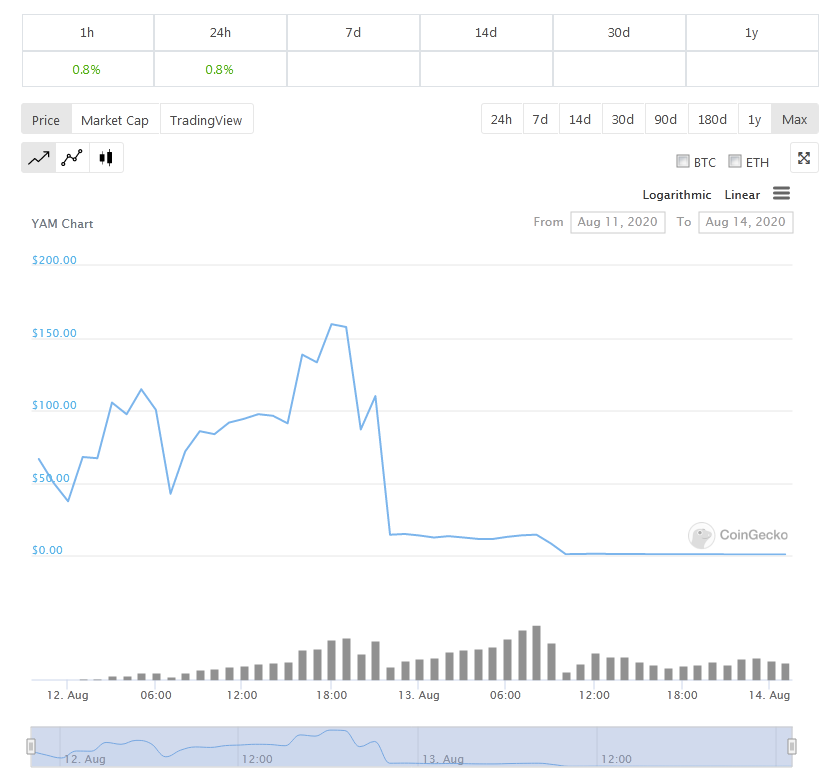 Yam Finance developers
discovered
the bug earlier on Wednesday and proposed a rebase reset to zero. Rebasing ensures that 10% of the periodically diminishing YAM token distribution remains allocated to a treasury through yCRV, a high-yield dollar-denominated stablecoin. According to Friday's announcement, the migration will involve two phases. In the first step, YAM owners will burn their tokens to mint YAMv2 via a migration contract. The token burning will not involve any rebasing process. The second phase will see a full audit of the protocol after which YAMv2 holders can migrate to YAMv3 via another contract. The lack of auditing for the first iteration of the project was a source of criticism upon the project's launch. Token holders and members of the project's community will now have to decide on whether to move forward with the migration proposal. There is also the possibility that some market actors may choose to fork the protocol rather than support the plan.
Daily DeFi Drama
In what is becoming an almost daily occurrence in the
DeFi
scene, the highly anticipated
Curve
token launch also ran into issues. A rogue actor reportedly front-ran the launch and pre-mined
CRV
coins forcing Curve to release its
DAO
governance token ahead of schedule.
Some chad just frontran the curve team and deployed the smart contacts for the CRV token ahead of schedule. Now that's defi. https://t.co/ufjlAjRRd6

— Phillip Liu Jr. ∀ (@phillipliujr) August 13, 2020
As of the time of writing, the CRV token price is down almost 80% in the last 24 hours.
Tweeting
on Friday,
Ethereum
co-founder Vitalik Buterin called for caution in the growing face of seemingly unrelenting yield hunting. However, it's important to note that price collapse is more of a danger to holders of yield farming tokens rather than the actual farmers themselves.
Disclaimer
All the information contained on our website is published in good faith and for general information purposes only. Any action the reader takes upon the information found on our website is strictly at their own risk.