US Senator Elizabeth Warren has just proposed a new 'wealth tax' on the American ultra-rich. Will the wealthy class retaliate with massive investments in unseizable assets — like Bitcoin and other cryptocurrencies?
The world is flooded with debt and the central banks' favorite policy — quantitative easing (QE) — can't quite solve this problem. On the contrary, QE has worsened the debt issue over the last ten years by printing more and more fiat currency. This is not the only concern, however. QE has also uncovered one older issue and made it bigger than ever before — namely, the issue of wealth inequality. Over the last ten years, the rich have become much richer, the middle class has shrunk, and the poor have amassed more and more debt. As a result, populism and socialism are on the rise. Since wealth inequality is the most visible and the most appealing of the problems, politicians are now targeting the rich and the super-rich in an attempt to save themselves from social obscurity. The rich and the super-rich, however, do not usually stand idly by and merely accept their fate. Instead, they find new ways of avoiding taxes. Fiscal paradises aren't the best possible options anymore — so what new tricks up their sleeves do the ultra-rich currently have?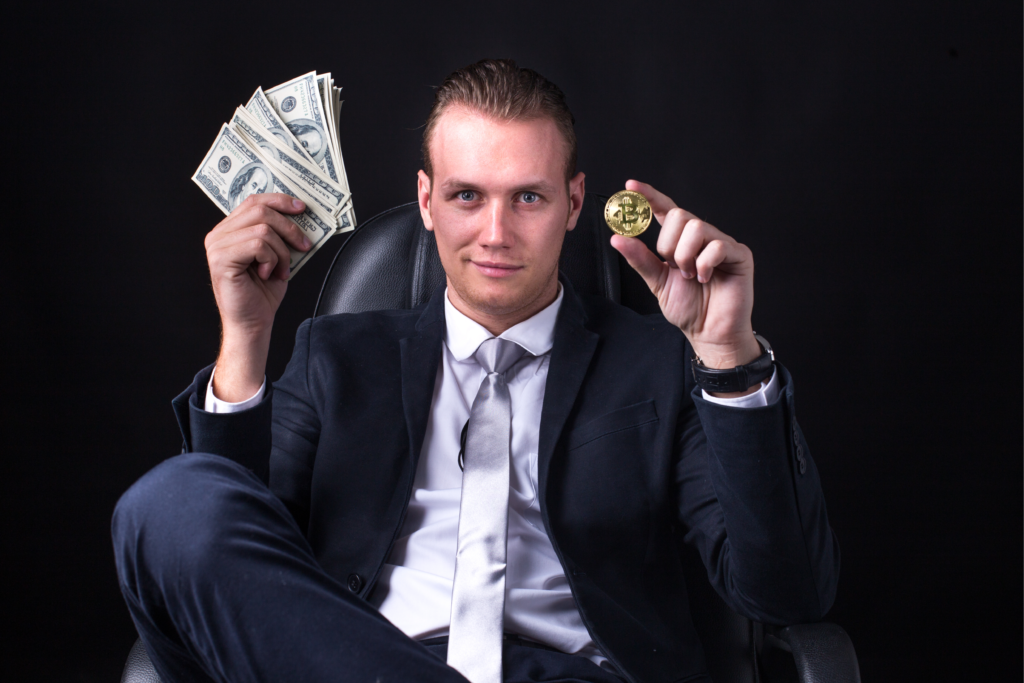 Do The Chinese Ultra-Rich Protect Their Wealth By Investing In Cryptocurrencies?
One latest trick could involve cryptocurrencies. In fact, according to the co-founder of a crypto-asset fund, Dovey Wan, the mechanism is already in place for the wealthy elite in China.
There is a macro factor that may contribute to various assets bloom (including US real estate and crypto assets), which is underestimated by many westerners:

China's tax system overhaul and implementation of CRS

thread 👇🏻 pic.twitter.com/0h3le9cW9C

— Dovey 以德服人 Wan 🪐🦖 (@DoveyWan) January 25, 2019
Over-taxation has caused growing anxiety for the last several years in China. Wealth accumulation is unprecedented, with reports claiming two Chinese billionaires are born every week. To protect their wealth, many have created offshore accounts. Compared to 2012, the total Chinese offshore assets doubled last year. Moreover, real estate is one of the most popular investments among the Chinese super-rich — especially in countries not part of the Common Reporting Standard (CRS), a financial information sharing agreement implemented on a global level. (CRS makes offshore/shell-company tracking much easier.) Another
popular investment
involves cryptocurrencies. There is no crypto reporting standard in China, and the assets cannot easily be seized. However, since a fiat-to-crypto transaction leaves traces, the Chinese rich don't buy bitcoins from exchanges. Instead, they are actually investing in Bitcoin mining operations or hashrate 'rentals.' [bctt tweet="The Chinese rich are investing in Bitcoin mining to avoid taxes." username="beincrypto"] By mining for bitcoins, their wealth is much harder to track and, basically, impossible to seize.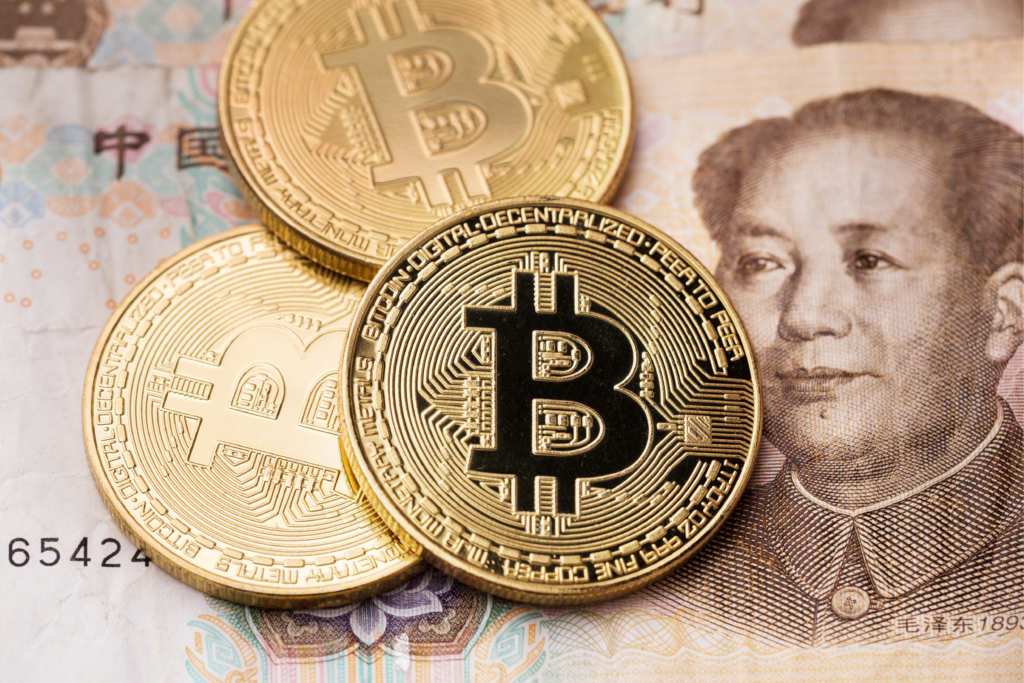 Will The US Super-Rich Follow The Chinese Example?
Meanwhile, in Western society, the rich and super-rich are in a similar situation. In the United States, there are louder and louder voices demanding social justice by overtaxing the wealthiest and shrinking the gap between the rich and the poor. Popular Democrat Alexandria Oscario-Ortez talked about a 70 percent tax on the rich, while Senator Elizabeth Warren has just proposed a two percent 'wealth tax' on Americans with at least $50 million in assets.
It's really sad to see this becoming normalized and acceptable policy. It's just good old fashion theft where I come from. How do you even determine net wealth? Should I have to forceably divest my assets at a loss to pay your tax? https://t.co/uKWQtJuIN4

— Charles Hoskinson (@IOHK_Charles) January 25, 2019
Ethereum and Cardano co-founder Charles Hoskinson is appalled by the tax because it would be applied, even if a person's assets did not produce income. Crypto hedge fund manager Michael Novogratz also reacted to Warren's proposal, claiming the Senator is accusing a whole socio-economic class of crimes — without evidence.
While I actually am for a wealth tax, it is wholly unproductive to accuse a whole class of people of crimes with no evidence. Your smarter than that @ewarren Globalization and technology, both secular trends, have done more to create this disparity than any rigging. @AOC https://t.co/J7LXrl4A2Y

— Mike Novogratz (@novogratz) January 25, 2019
It is safe to assume that many of the American super-rich have similar views to both Hoskinson and Novogratz — and would rather protect their wealth than pay more taxes. Like the Chinese, the ultra-rich in the US could turn to cryptocurrencies, an unseizable and
hard-to-tax investment
— especially if it is not linked to a bank account. However, this could lead to even more wealth inequality.
What do you think? Will the world's ultra-rich invest in cryptocurrencies to avoid taxes? Is such action condemnable? Share your thoughts in the comment section below! 
Disclaimer
All the information contained on our website is published in good faith and for general information purposes only. Any action the reader takes upon the information found on our website is strictly at their own risk.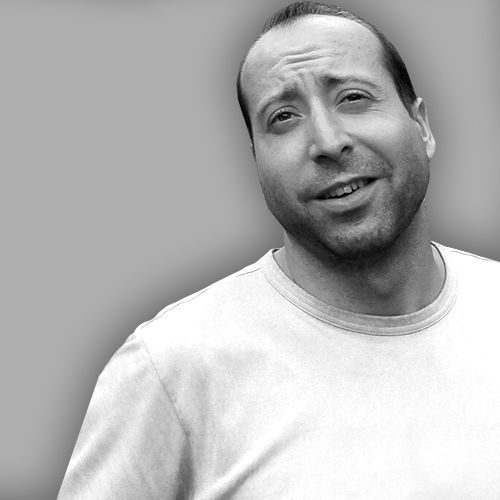 I started out in print journalism in 2008 and switched to freelancing two years later. Afterward, I covered the poker and gambling scene for several years before getting into...
I started out in print journalism in 2008 and switched to freelancing two years later. Afterward, I covered the poker and gambling scene for several years before getting into...
READ FULL BIO
Sponsored Sponsored