Coinbase CEO Brian Armstrong envisages a future in which every single company in the world will be into crypto.
According to Armstrong every single company in the future will be integrated into cryptocurrency in the same way they have an internet presence today.
The comments came in a rare interview with CNBC, in which Armstrong laid out his vision for the future of the exchange including subscription services and regulatory compliance.
Crypto and the web
Forecasting and future gazing loomed large in the half hour interview. Armstrong was asked to predict where the industry was headed on a number of occasions.
On one of those occasions Armstrong was asked whether big tech will play a role in the future of the crypto ecosystem.
"I hope so, I mean we want every company in the world to integrate into crypto," said Armstrong who compared the crypto ecosystem of today to the early internet.
"It's just like saying we want every company to have an internet presence or to use the internet in some way, even if they're not an internet company they're going to have a home page or maybe get new customers through the internet or accept payments. And so, crypto is the same way, I think, and big tech is going to have a role to play," he said.
As Armstrong sees it, cryptocurrency and its various offshoots, including non-fungible tokens (NFTs) and Web3, will eventually become ubiquitous. At this stage however, these industries are still far from maturity. Armstrong has dubbed the current state of the industry as "Web2.5," which is easy for critics to dunk on as too centralized among other issues.
"I see that as just an opportunity to keep moving further in that direction towards Web3," says Armstrong.
Tomorrow's Coinbase
Armstrong was also asked about the future of Coinbase. The company has recently been changing its business model, moving from a trading fee model, to a zero trading fee subscription model.
Armstrong explained the rationale behind the move which will make the company more resilient to market shocks and "makes our revenue more predictable for the long term."
Armstrong also explained why the company had recently pulled out of a proposed high yield interest staking product. The CNBC host put it to Armstrong that problems at Voyager and Celsius are what caused the company to U-turn. Armstrong replied it was regulatory concerns that made them reconsider, rather than the credit risk profile.
"We want to be the most compliant, the most regulated, the most trusted product out there in the space," he said. "That's been our strategy for the last 10 years, and so if there are regulators that have a challenge with what we're doing, you know we're going to have a dialogue with them. Unless we strongly disagree with it, I think 90% of the time we're basically just going to follow the guidance."
In the shadow of sanctions against Tornado Cash such a strong adherence to compliance and regulatory oversight may give Ethereum users some cause for concern. What would happen if regulators ever leaned on Coinbase to censor transactions on the Ethereum blockchain?
According to an Armstrong tweet on Aug 17, Armstrong would rather shut down Ethereum staking on Coinbase than censor the network.
Presumably then, any such request to censor the network by OFAC or another body would fall under the 10% of times Coinbase would go against the grain of regulatory oversight.
Disclaimer
In adherence to the Trust Project guidelines, BeInCrypto is committed to unbiased, transparent reporting. This news article aims to provide accurate, timely information. However, readers are advised to verify facts independently and consult with a professional before making any decisions based on this content.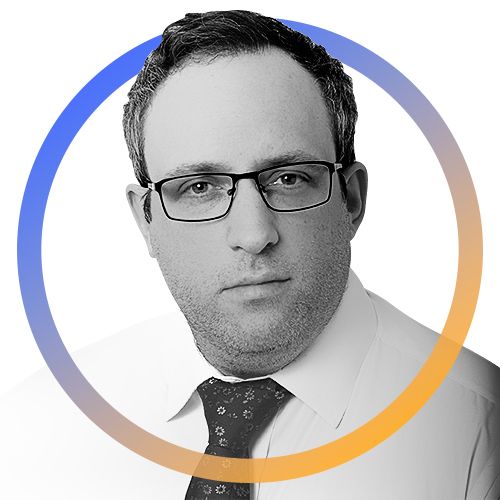 Robert D Knight is a journalist and copywriter who has specialized in crypto for over four years. His varied experience includes freelancing, in-project contracts, agency work,...
Robert D Knight is a journalist and copywriter who has specialized in crypto for over four years. His varied experience includes freelancing, in-project contracts, agency work,...
READ FULL BIO
Sponsored Sponsored