War times are upon us. Cryptocurrencies have played a huge role in mobilizing funds without the middleman. Regulating this new financial frontier is paramount, says CEO of Coinpass, Jeff Hancock.
Recent global developments have unlocked a new era for cryptocurrencies. Rising geopolitical tensions have put a strain on an already outdated financial system. This in turn poses unique opportunities for cryptocurrencies to show their real value.
Forget the media frenzy over crypto market instability and Bitcoin price volatility. Recent events have shed light on the potential of innovative finance to empower citizens around the world.
War: Crypto utility
Looking at the conflict in Ukraine, we've already seen 50 million+ worth of donations via cryptocurrencies and digital wallets – an unprecedented event. These crypto donations will support humanitarian aid to the millions of people affected by the war. And they can later be used by Ukraine for liquidity or to procure supplies.
Thanks to crypto platforms, anyone around the world can contribute to these efforts with no middleman. In this conflict with two very distinct sides, we see crypto working as it should: a transparent, public, and quick way to move capital to where it is needed. Here, crypto clearly demonstrates its positive side.
These developments in the crypto space are bringing the conversation to a new level: regulations. Although contentious for many in crypto, regulations could be a boon for the industry.
War, Ukraine, and Crypto
It has been revealed recently that Ukraine is in talks with Stellar to develop its own central bank digital currency (CBDC). Just last week, the country's president signed a bill that will open the way to establishing a legal framework for digital assets.
Ukraine is not alone; several other countries have been moving closer to the crypto world. Regulations represent an important step in bridging the gap between traditional and innovative finance. In this sense, it is important for regulators to be open-minded and forward-thinking while embracing the value that crypto brings to the economy, wider society, individuals and businesses – particularly small and medium enterprises.
Whether you are a bricks-and-mortar shop or law firm, you should be looking to crypto as a hedge against fiat. Given how globalized our economy is, this conflict is already having knock-on effects on several industries, from food to fuel.
Regulation is key
Accepting crypto as a legitimate currency is a way for businesses to protect their capital and expand operations all over the world. Crypto allows local businesses to go global. For crypto to go mainstream, regulations are key.
Coinpass has worked closely with the UK's Financial Conduct Authority (FCA) to create a platform that is not just easy to use, but also fully compliant with UK rules and regulations for crypto trading and investing.
Financial and crypto education plays a key role in our marketing and outreach strategy which we feel is key to onboarding new investors, businesses institutions and pension funds into the growing crypto economy.
Since the inception of Coinpass in 2018, credibility, compliance and security has always been the primary driver to the platform's success. Coinpass is now one the very few UK-based FCA-approved crypto trading platforms to have received a full crypto-asset license under AML5D.
As regulations help the industry to gain visibility, credibility as well as legitimacy, it is the industry's responsibility to facilitate access and deploy innovative technologies to improve user experience, develop new investment opportunities and limit exposure to potential harmful fraud and scam tokens.
One problem many UK businesses have faced with the current crypto-asset register regime is the lack of transparency
You won't need to be a crypto expert to trade in crypto tokens, stable coins, gain access to yield products and DeFi, but exactly like in any financial market, you will need to make informed and responsible decisions based on accurate research and due diligence on the assets you want to invest in.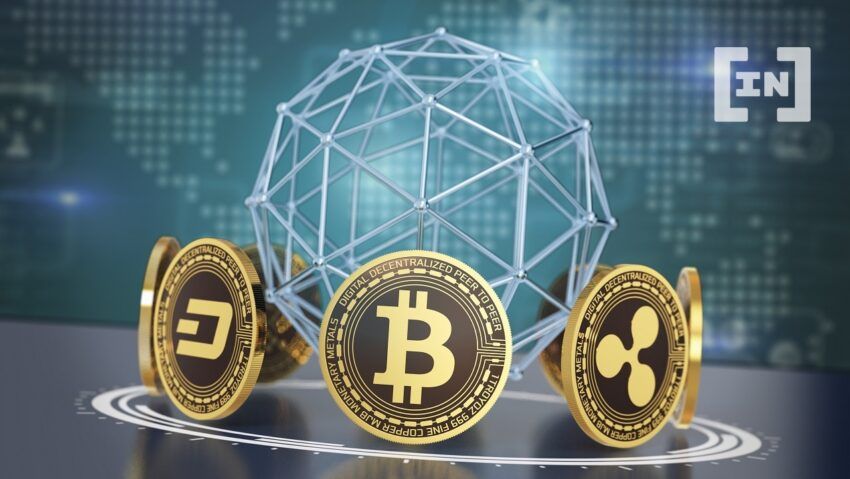 Crypto – an image problem
Crypto unfortunately still has an image problem. And this image problem is how regulators, banks, and politicians are choosing to regulate and hold back this innovative market. The biggest concern for policymakers is Know Your Customer and Anti-Money Laundering checked for illicit transactions. Since the reach of crypto is global, the UK regulator feel the risks are far higher to at risk retail investors compared with other trading markets such as FX Trading or Equities.
What the regulators, bank and political oppositions are failing to understand with regulating local UK entities, that doing so will fail stop foreign invaders from offering services, legitimate or not, to UK investors.

The UK regulators and financial services industry should be making innovation in finance a priority in putting crypto and blockchain innovation at the forefront of Fintech and Finance in the UK. The future of technology has already been decided, it's blockchain, now we need to find innovative ways to keep the UK ahead of the curve compared with the rest of the world at all costs.
About the author

Before finding his calling in crypto, Jeff's background was dedicated to cybersecurity in the casino and finance industry. He worked with the $100b Softbank Vision Fund in 2017 during the first crypto bull-run. Jeff found the large inefficiencies in the crypto market for UK users wanting to get in and out of the market in GPB from high street UK Banks. He founded coinpass.com in early 2018 to solve this problem. Jeff and his co-founders made the commitment to build a secure, reliable, compliant, and safe way to trade crypto in the UK in a climate where crypto was unaccepted. Jeff's vision for Coinpass is to blur the line between crypto and finance into a seamless digital layer.
---
Got something to say about war, crypto, regulation or anything else? Write to us or join the discussion in our Telegram channel. You can also catch us on Tik Tok, Facebook, or Twitter.
Disclaimer
The information provided in independent research represents the author's view and does not constitute investment, trading, or financial advice. BeInCrypto doesn't recommend buying, selling, trading, holding, or investing in any cryptocurrencies