Major meme coins are experiencing a significant dip as the crypto market faces a downturn. In the past few days, popular meme tokens such as Pepe and Shiba Inu have seen double-digit losses, with the overall crypto market showing instability.
Despite the market unrest, Wall Street Memes ($WSM) has caught investor attention as it raised over $5 million just a few days after its launch. Let's take a look at why traders are backing this new token to outperform the wider bear market.
The Rise of Wall Street Memes ($WSM) As it Raises Over $5m Amid the Crypto Storm
Riding the 2023 meme coin wave, Wall Street Memes have emerged as a bright prospect for investors looking for the next big meme coin. Launched via presale in late May, $WSM has raised over $5m and is currently priced at a presale rate of $0.0277 USDT.
Moreover, Wall Street Memes is no stranger to the crypto space. They have a proven track record in the NFT sector with their successful Wall St Bulls NFT collection, which sold out within half an hour of launch. 
With a massive community following exceeding one million users across various social media platforms, the platform boasts strong community backing.
This fusion of a strong online presence and successful past ventures in the Ethereum NFT space reaffirms $WSM's potential as a meme coin with upside potential.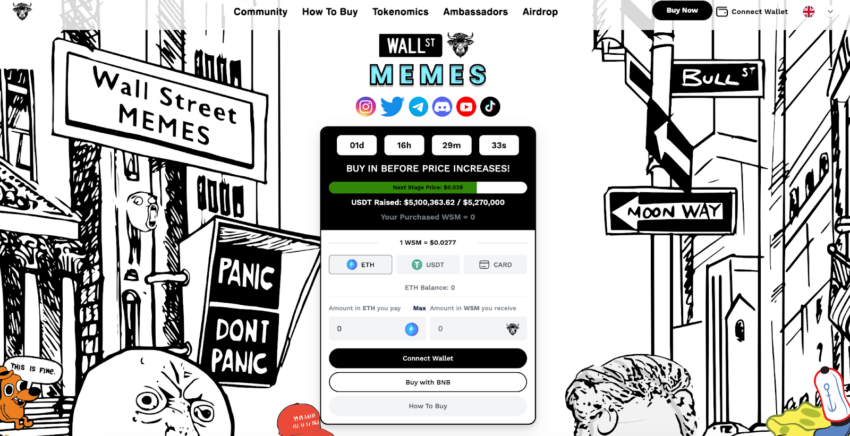 Notably, Wall Street Memes have caught the attention of significant figures, such as Elon Musk, who has engaged with their content on social media platforms. This attention from noteworthy personalities certainly adds to the token's appeal and provides an additional layer of credibility.
Drawing from the 2021 GameStop and AMC rallies highlighting undervalued assets, the current meme coin trend is riding the same wave.
Wall Street Memes ($WSM) aims to tap into this momentum. Moreover, learning from the mistakes of past meme coins, $WSM has wisely capped its token supply at two billion.
Of these, 50% is distributed during the presale, while the remaining is split between community rewards and exchange liquidity.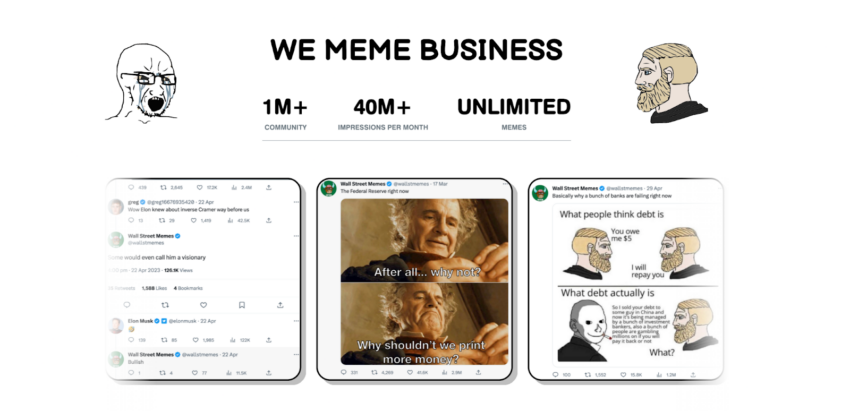 In celebration of its presale launch, Wall Street Memes has initiated a $50,000 airdrop for their community. Some traders are backing $WSM to be the next 10x meme coin.
AiDoge: Where AI and Memes Intersect – A Coin to Watch After Raising $14.9m, IEO Soon
In the meme coin space, another coin to keep an eye on is AiDoge. This crypto project blends the popular meme coin trend with another of today's hottest topics: artificial intelligence.
Since its launch, AiDoge's crypto presale has seen tremendous momentum, hitting its hard cap of $14.9 million in just four weeks. The momentum will continue when the $AI token gets listed on exchanges from 19 June.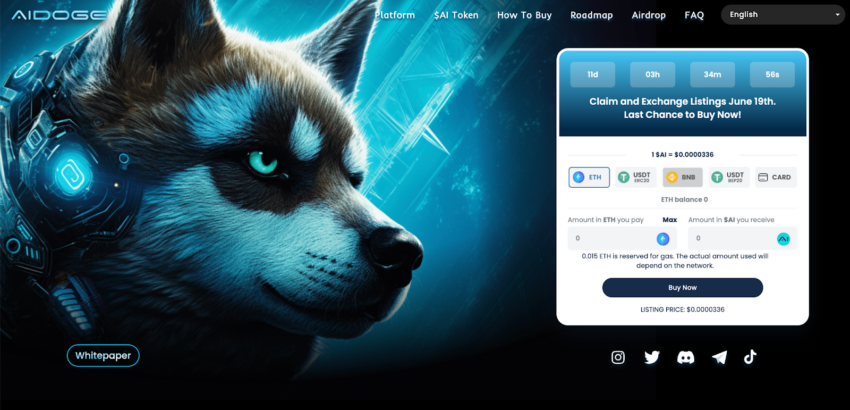 The platform leverages its unique concept, allowing users to purchase credits using $AI tokens. Users can then use these credits on its AI-powered meme generator and create engaging memes using text-based prompts.
Users can generate memes and upvote or downvote memes, with the creators of the best content receiving $AI tokens as rewards. In addition, $AI tokens can be staked for further token generation.
$AI developers have chosen to remain anonymous, reminiscent of many meme coin projects such as Dogecoin and Shiba Inu. Despite this, AiDoge demonstrates signs of a secure and long-term project, confirmed by the Certik audit of the $AI token smart contract and a 10-year vesting period for team tokens.
With an impressive starting year, combined meme coins and AI tokens have garnered a market cap of over $6 billion in 2023. This surge is fueled by huge returns from AI tokens such as SingularityNET and Fetch.ai, driven by the big tech AI arms race sparked by OpenAI.
Although the presale is now over, investors have one last chance to buy AiDoge now at the listing price of $0.0000336.
Disclaimer
This article is sponsored content and does not represent the views or opinions of BeInCrypto. While we adhere to the Trust Project guidelines for unbiased and transparent reporting, this content is created by a third party and is intended for promotional purposes. Readers are advised to verify information independently and consult with a professional before making decisions based on this sponsored content.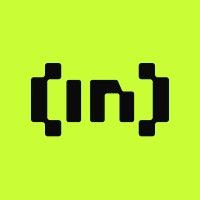 BeInCrypto Team comprises a diverse group of experienced journalists, analysts, and crypto enthusiasts dedicated to delivering the latest news, insights, and analyses in the...
BeInCrypto Team comprises a diverse group of experienced journalists, analysts, and crypto enthusiasts dedicated to delivering the latest news, insights, and analyses in the...
READ FULL BIO
Sponsored Sponsored