Vmates is a bridge-builder, it set up a bridge between capital giants and ordinary players, blockchain circles and ordinary people, virtual world and reality.
When ordinary players are still limited to the old metaverses such as Axie, Vmates has suddenly emerged, sweeping the global capital market with many institutions.
Vmates, a play-to-earn game on the BSC chain, has already got more than 24,000 followers on Twitter before its official release.
As the last article showed, Vmates provides players a real metaverse to enter. Also, in case some players would like to take a try at this game first without paying anything, Vmates provides each player a free pet.
Vmates has a high-quality game production. Moreover, this article will tell our users more about Vmates.
Stragegies for playing Vmates
Different from other crypto games, Vmates bring players into a real metaverse. Players are able to choose whatever they want, instead of staking and earning money.
To be more specific, there are three pets in the game, most of the players will try the free one first and see how much they will earn.
But later, they will calculate their earnings between hiring one and two or three.
For instance, hiring one free pet and working once will get 0.4 MATE, and each time it will cost MATE to clean and feed the pet.
However, when the pet gets enough EXP and reaches a higher level, the earnings for the work will increase.
After level 3, the earnings will be much higher than the spending.
Furthermore, if the player spends some MATE to hire one more pet, it will help the player to earn more money.
So, here there will be a curve between earning and spending. Let's say before level 1, the players are not earning money, while players will earn a lot when the level of their pets is over level 3.
Then, players, who believe the project will run well in the long term and would like to spend more time in the game, may choose to purchase all of the three pets and make them work multiple times a day.
Players can choose different pools in the bank to stake to earn more profits. They can also withdraw easily.
Here the players need to divide their money into different parts.
One part is for staking to earn money in the bank, one part is for daily life spending in the game, and one part may be used for daily life spending.
Vmates, is an easy-going crypto game, that pushes many new users to enter and experience the metaverse.
Vmates, as a early progress project, gives more early dividends to those players who enter first.
Earnings for early players
The early investors of a project will eat the body of the fish, while the later participants can only eat the tail of the fish.
If players participate in the Vmates metaverse in an early stage, it is easy to obtain good profits.
When the price of in-game tokens increases, players no longer need to sell many tokens to get profits, which makes the ecosystem more stable.
Vmates lowers the threshold for players to enter into the metaverse.
Players can get pets without paying a large amount of money in advance, which solves the threshold problem for ordinary players to participate in the blockchain field.
From a more macro perspective, Vmates is aimed to help the metaverse break out of the circle and make more real players participate instead of only attracting hype players with much money.
Vmates is looking for a balance of interests among game project parties, capital predators, and ordinary players.
The benefit-sharing model that Vmates hopes to establish will help the development of game projects make a capital profit. It will also allow ordinary players to share the revenue of the game.
Finally, it will promote the three parties to jointly contribute to the construction of the metaverse ecology.
Vmates believes in the near future, with the promotion of Dao community players, it will become the entrance for ordinary players to enter into the metaverse.
At that time, players will no longer be the sacrificial lamb of traditional game companies, but the builders of the metaverse.
Players will participate more and have the right to make the decision and share the metaverse revenue.
All in all, Vmates has a great vision of building a whole metaverse.
This March, there will be more interaction and costumes for pets. Some more places will be available in Vmates' plaza.
Keep updated here Web⎮Telegram⎮Twitter⎮Discord
Disclaimer
This article is sponsored content and does not represent the views or opinions of BeInCrypto. While we adhere to the Trust Project guidelines for unbiased and transparent reporting, this content is created by a third party and is intended for promotional purposes. Readers are advised to verify information independently and consult with a professional before making decisions based on this sponsored content.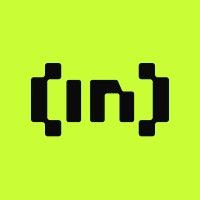 BeInCrypto Team comprises a diverse group of experienced journalists, analysts, and crypto enthusiasts dedicated to delivering the latest news, insights, and analyses in the...
BeInCrypto Team comprises a diverse group of experienced journalists, analysts, and crypto enthusiasts dedicated to delivering the latest news, insights, and analyses in the...
READ FULL BIO
Sponsored Sponsored