Vitalik Buterin is worried about crypto's dystopian potential, and he's right to stress, says Dominik Schiener, the Co-Founder and Chairman of the IOTA Foundation.
Every few months, a major mainstream publication ascends past the obligatory "here's a brief primer on crypto" and dives into the culture (or one of its figureheads) with some degree of journalistic seriousness. This month, Time profiled Vitalk Buterin, interspersing his interview with details on the nerdy hijinks of ETHDenver.
Vitalik and the Media
Vitalik Buterin is a dream profile, and not because of the strength of his crypto CV. In the media, he's the new iteration of the Zuckerberg-circa-2008 character. He's a boy genius who had a good idea that catapulted him into a spotlight he never sought nor seems to particularly care for. He's not a performer, and he's known for his offbeat sartorial choices – his fuzzy pajama pants are treated with the same bemusement as Zuck's omnipresent hoodies once were.
None of this has had a discernible negative impact on the strength of his followers' adulation. "My entire net worth is in this man's hands," tweeted one ETHDenver attendee alongside a photo of him posing with Buterin. Buterin is glancing away from the camera and looking visibly uncomfortable in a headband and conference lanyard.
Mainstream media has never quite known what exactly to do with crypto, but they know a dynamic (if reluctant) subject when they see one. It helps that Buterin spends the profile expressing doubts over the future he has opened. He expresses his desire to make Ethereum more political and "less neutral," particularly in the wake of the Russian invasion of Ukraine. Buterin compares coin voting to a plutocracy. He knows crypto is "becoming a right-leaning thing," which could be, at the very least, bad for business. Buterin admits its "dystopian potential," and the writer lists off some of those dystopian use-cases: tax evading, pollution spewing, money laundering, and making the rich richer.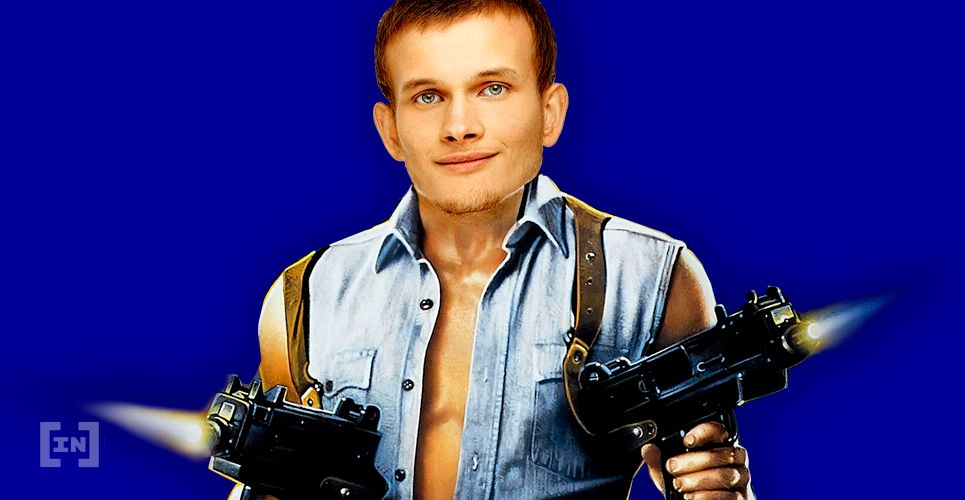 Vitalik and the Apes
In other words, crypto's public perception is flailing. And why shouldn't it? What was the average viewer supposed to take away from the soulless and almost farcical exchange between Paris Hilton and Jimmy Fallon featuring their respective Bored Apes. If crypto is met with public derision, it's because the crypto space has given the public ample reasons to distrust it.
We can argue amongst ourselves over the minutiae of just how much carbon bitcoin mining is spewing out in the world, but to the average person, it's irrelevant. They see us as comic book villains spewing carbon to make the rich richer, run scams, and evade taxes. The rest is noise.
Line goes down
Just take a look at the comment section for Line Goes Up, the scathing two-hour YouTube documentary-cum-takedown on NFTs. The video was circulated in tech circles but now has 6.5 million views and counting. There's no getting around it. In the public's eyes, the Bored Apes and the rest of us are the bad guys, proffering broken tech in a broken capitalistic system to broken people. And it's our own fault.
The things we've let take hold of the crypto space and its public perception have been disastrous for mainstream adoption. Buterin seems to share this view, telling Time that the crypto funding of the Ukrainian government following the Russian invasion "reminded a lot of people in the crypto space that ultimately the goal of crypto is not to play games with million-dollar pictures of monkeys."
Nor is it to get Elon Musk to notice you on Twitter. People who had never heard of Dogecoin before knew that it took a nosedive during Elon Musk's Saturday Night Live appearance. There are volatile markets, and then there's whatever that was, and it was a direct hit.
Meme coins on the whole are a PR disaster for crypto. They're vehicles to make a high profit for professional traders at the cost of those who don't know what they're doing. It's easy to scoff at this – it's a doge eat doge world, after all! But the short-term smugness might not be worth the long-time cost.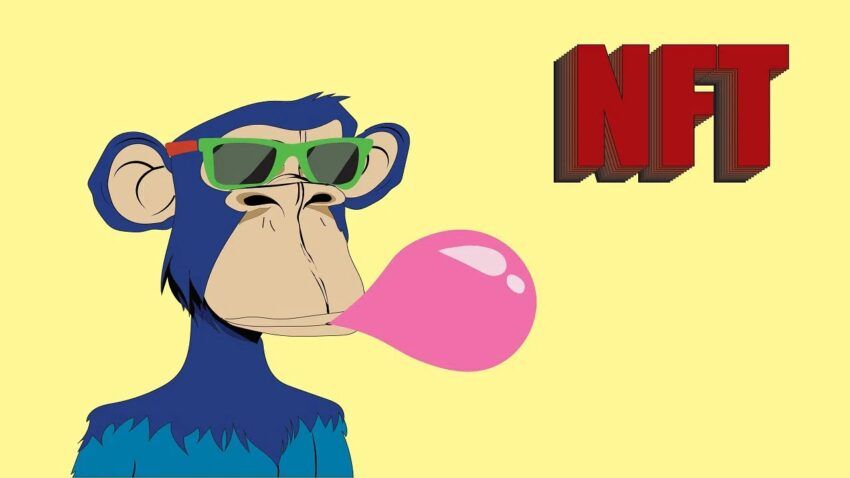 Our scams, ourselves
The joke, perhaps, is that the equally unattractive scams are less common in meme coins than they are with coins that claim to have a real use case. It's easy to scam absolute crypto beginners with the appearance of a technical roadmap and a DevOps team, for instance, only to pull the rug, remove all the capital from it, and disappear overnight. This doesn't happen with volatile memecoins. It happens with pump-and-dump projects masquerading as something more solid, meant to target completely new investors.
This is why government regulators are breathing down our necks. We know we can get locked out of entire countries. China proved it. Here in the west, Canada made a decent effort to do so during the trucker convoy. We are putting a target on our own backs, and we're acting like it's nothing. Is that what we gave up crypto's genuinely society-improving and borderline utopian premise for? To sneer "FUD" on Twitter and trade apes and scam unsuspecting people because, for some sick reason, they supposedly deserve it?
Instead of eagerly bringing newbies into the fold, we're driving them away. This isn't just a PR disaster. It's an undermining of crypto's entire future, and the call is coming from inside the house.
Torpedoing mainstream adoption and our public perception out of smugness is not a viable way forward. Vitalik is right. We've got to get it together.
About the author

Dominik Schiener is the Co-Founder and Chairman of the IOTA Foundation, one of the largest and greenest cryptocurrency ecosystems in the world. The IOTA Foundation's mission is to support the research and development of new distributed ledger technologies (DLT), including the IOTA Tangle. Raised in Italy, Dominik oversees partnerships and the overall realization of the project's vision toward the machine economy. He is a strong advocate for research-based, community-vetted, transparent developments in the cryptocurrency sector.
Got something to say about Vitalik Buterin, Crypto or anything else? Write to us or join the discussion in our Telegram channel. You can also catch us on Tik Tok, Facebook, or Twitter.
Disclaimer
All the information contained on our website is published in good faith and for general information purposes only. Any action the reader takes upon the information found on our website is strictly at their own risk.