The U.S.-China trade war has seen both parties unwilling to make concessions. Is Bitcoin (BTC) the best hedge against this uncertainty?
In a tweet sent on May 5, 2019, U.S. President Donald Trump accused the Chinese of reneging on their promises during negotiations and, consequently, increased tariffs on some Chinese goods. This reignited the tariff tussle between the two nations while sending a wave of confusion across the global economy.
For 10 months, China has been paying Tariffs to the USA of 25% on 50 Billion Dollars of High Tech, and 10% on 200 Billion Dollars of other goods. These payments are partially responsible for our great economic results. The 10% will go up to 25% on Friday. 325 Billions Dollars….

— Donald J. Trump (@realDonaldTrump) May 5, 2019
US-China Trade War: Tit-For-Tat Tariffs
Ongoing trade tension has seen these two major global economies slap tit-for-tat tariffs on each other's goods, ultimately leading to a sharp rise in prices in consumer goods. According to Scott Minerd of Guggenheim Partners, trade tensions between China and the United States are more likely to get worse over time. In a late Wednesday interview with
MarketWatch
, the chief investment officer discussed the possibility of markets hitting a new low in the summer. Two days after the famous trade tweet, the Guggenheim CIO dumped stocks, citing the possibility of a prolonged trade war. According to Mr. Minerd, there's also the possibility that the tariff tussle between the two superpowers will escalate to a full-blown trade war — with wide-ranging implications.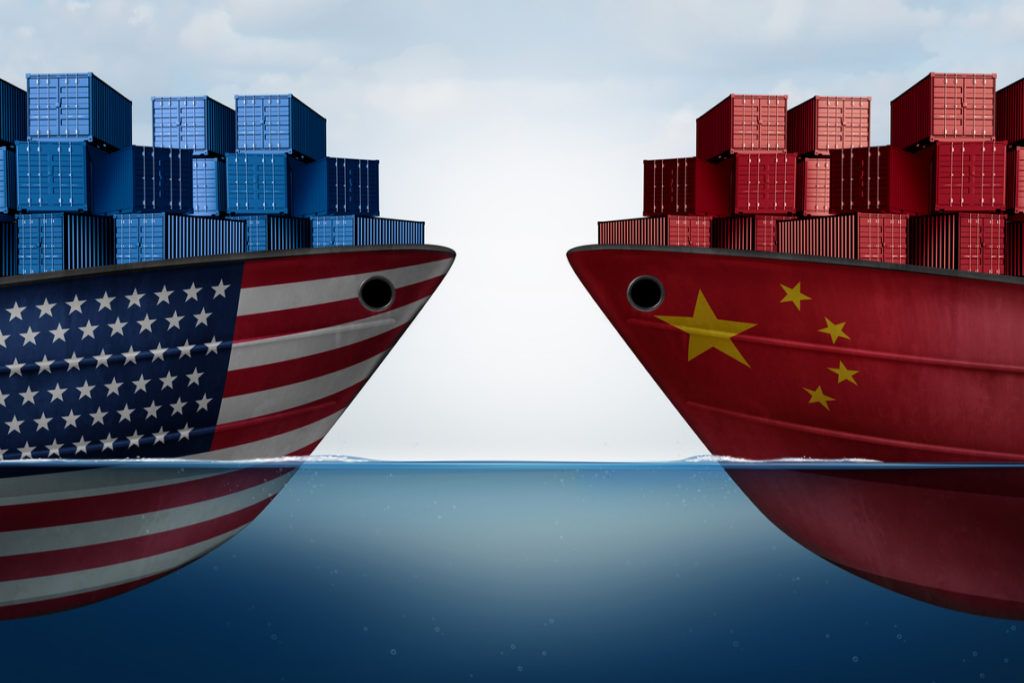 JPMorgan Chase & Co. Chief Executive Jamie Dimon, meanwhile, said that prolonged trade tensions between China and the U.S. could directly harm American businesses. In an interview with Bloomberg News, Dimon said that a protracted trade battle makes it difficult for CEOs to come up with investment strategies — which, in turn, slows down business and causes uncertainty. The fear of an imminent recession among investors causes stocks to lose value. Even currencies lose value in the face of a trade war.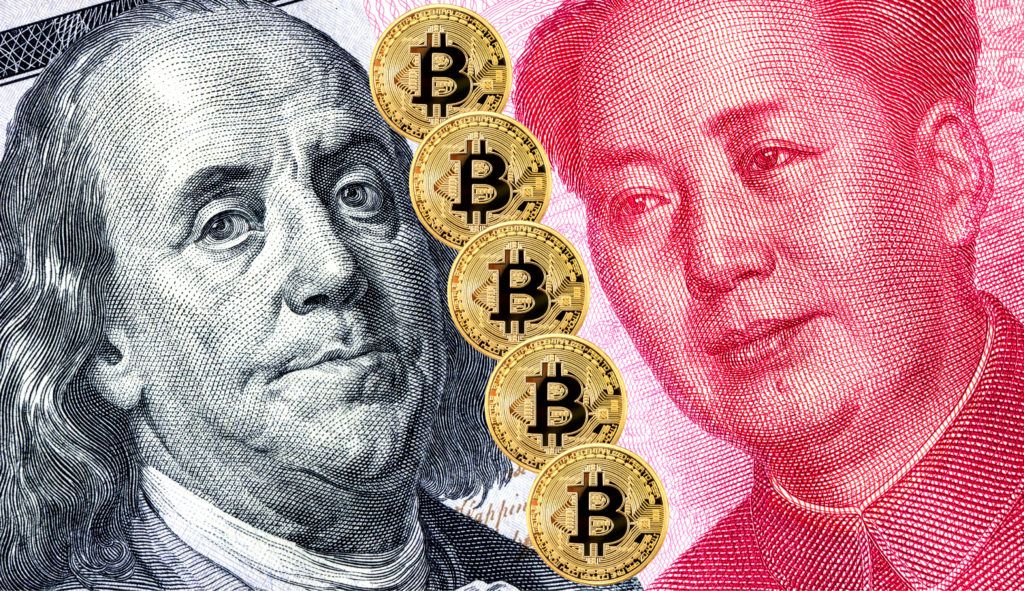 Bitcoin vs. US-China Trade War
Unlike traditional assets, cryptocurrencies may have an inverse relationship to the U.S.-China trade war. As other financial products suffer, cryptocurrencies such as Bitcoin (BTC) continue to rebound. According to a May 20
report
by Fortune, cryptocurrencies are proving themselves to be a safe haven for investors in times of global-economy drama. Barry Silbert, the founder of Digital Currency Group, noted in an interview how Bitcoin (BTC) price acceleration coincided with the breaking down of talks between Washington and Beijing. Uncertainties looming over mainstream financial avenues might have boosted the charm of
Bitcoin a hedge
.
Do you think that cryptocurrencies like Bitcoin (BTC) could remain impermeable to the U.S.-China trade war? Let us know of your thoughts in the comments below! 
[Disclaimer: The contents of this article are not financial advice and should not be taken as such.]
Disclaimer
All the information contained on our website is published in good faith and for general information purposes only. Any action the reader takes upon the information found on our website is strictly at their own risk.