Digital platform Ikonia has launched an NFT sale to raise money for charities in Ukraine. Called 'Stand With Ukraine,' more than 43 million editions of the NFT will be sold for $10 each, aiming to raise $432,875,120. Every time the NFT is sold, a 10% royalty fee will continue to be donated to the charity forever.
Ikonia, a Kyiv and Gothenburg-based digital platform will be selling 43,287,512 NFTs, one for each citizen of Ukraine. They say that 100% of the proceeds will be donated to one of three Ukrainian charities vetted by Ikonia. The buyer gets to choose which of these their donation goes to.
Each edition of the 'Stand with Ukraine' NFT has been created in collaboration with Colombia/New York-based artist Felipe Posada who designed the work for free.
The NFTs can be bought using a credit/debit card, ensuring the collection is easily available to the general public as well as those already well-versed in NFTs. They say, excluding unavoidable fees and taxes, 100% of the proceeds will go to the charities.
The NFTs are minted on Polygon. It is known as the eco-friendly Ethereum-based scaling blockchain.
This drop is part of Ikonia's MAUER collection, which has so far raised over $264,000 for charity with its NFT releases in the past. The MAUER collection was released to bring attention to the fact that it has been 60 years since the construction of the Berlin Wall.
Stand with Ukraine
Ikonia themselves have employees in Ukraine. Patrik Arnesson, CEO of Ikonia, said the scale of the invasion has taken everyone by surprise. "And as we speak, the liberty, history, and soul of Ukraine is under threat. We cannot sit idly by; we must provide support. The money generated from these NFTs goes entirely to three amazing charities that will directly better the lives of those most in need.
"If every NFT is purchased, we will raise over $430 million for those in need. We are calling on the global NFT community and NFT projects – the likes of Bored Apes, Cryptopunks, Doodles, and others – to join hands and pledge to donate proceeds to this beautiful country in its darkest hour.
"Together, we can stand up to aggression. The Russian invasion has plunged Ukraine into danger, including some of our team that is based in the capital, Kyiv. As the threat level continues to rise, we have organized the emergency evacuation of employees working in the country, rehousing them in secure accommodation in the west of Ukraine. We are doing everything we can to ensure the safety and wellbeing of our team during this time."
Ukraine NFTs: How to Buy
The 'Stand with Ukraine' NFTs can be bought here.
Charities that will receive donations:
The Return Alive Foundation is one of the largest charity organizations. They are on the Ukrainian frontline.
This fund helps children and elderly people with disabilities in Ukraine.
This charity provides Ukrainians with food, water, shelter, and other basics.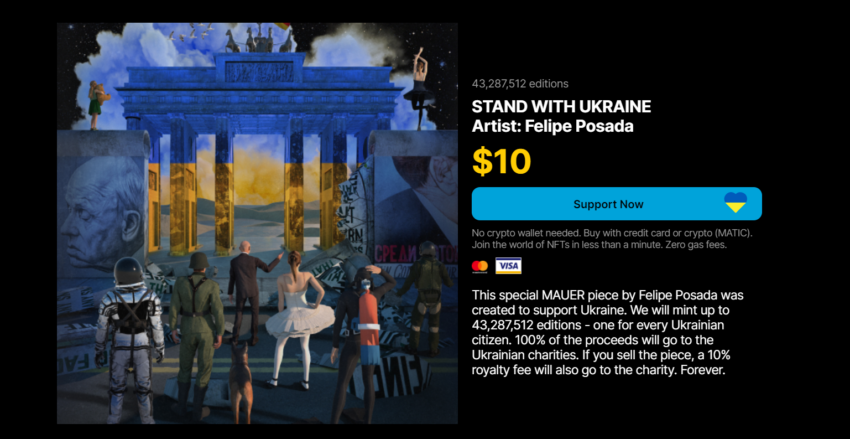 Ikonia is founded on the belief that the Metaverse will become more significant than the real world. Art will grow more important in the Metaverse. It will be a way for people to connect to their history, heritage, and humanity. "Ikonia's mission, therefore, is to bring moments of great cultural, historical, or other significance from the real world and create monuments in the Metaverse, by building NFT gallery ideas that are as meaningful for people in the real world as in the Metaverse."
Got something to say about Ukraine NFTs or anything else? Write to us or join the discussion in our Telegram channel.
Disclaimer
Following the Trust Project guidelines, this feature article presents opinions and perspectives from industry experts or individuals. BeInCrypto is dedicated to transparent reporting, but the views expressed in this article do not necessarily reflect those of BeInCrypto or its staff. Readers should verify information independently and consult with a professional before making decisions based on this content.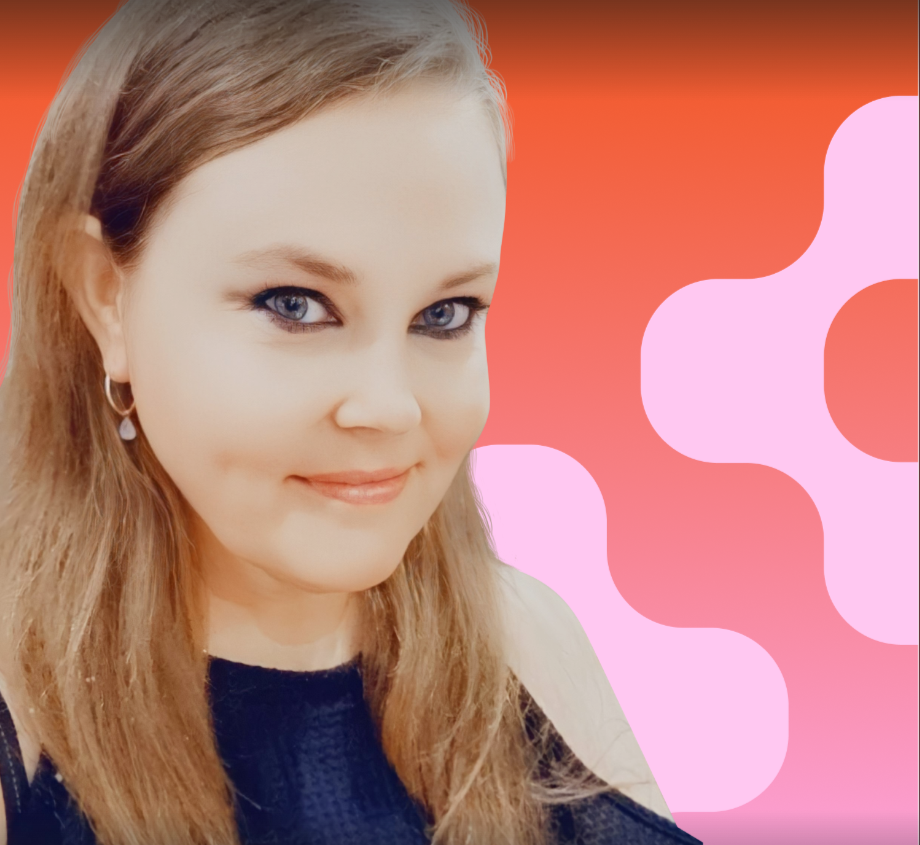 Nicole Buckler has been working as an editor and journalist for over 25 years, writing from Sydney, Melbourne, Taipei, London, and Dublin. She now writes from the Gold Coast in...
Nicole Buckler has been working as an editor and journalist for over 25 years, writing from Sydney, Melbourne, Taipei, London, and Dublin. She now writes from the Gold Coast in...
READ FULL BIO
Sponsored Sponsored